Cenk Uygur Vs. Joe Rogan 'Fight': How Tall Are They?
Political commentator Cenk Uygur has said he could beat podcast host Joe Rogan in a fight, claiming it would be the "easiest $1,000" he would ever make.
Uygur alleged he was "much larger than Joe" and could "end him." But how tall are they both in real life?
Why Did Cenk Uygur Say He Could Fight Joe Rogan?
The host of The Young Turks made the comment while sparring with Rogan fans on Twitter on Thursday night, after criticizing the podcaster's stance on COVID-19 vaccinations.
The host of The Joe Rogan Experience has made several controversial remarks recently around COVID-19, such as one speculating that Joe Biden faked getting the booster shot on live television.
Earlier this year Rogan came under fire after revealing he had COVID-19 and "threw the kitchen sink" at it in order to get better, including ivermectin, an antiparasitic drug that is not approved by the U.S. Food and Drug Administration for the treatment of any viral infection, including COVID-19.
Rogan previously suggested that young, healthy people did not need to get the vaccine on his podcast, which reaches an estimated 11 million people per episode.
Uygur tweeted Thursday: "To all the loser @joerogan fans crying over my attack on his 'freedom' hypocrisy & stupidity, are you guys part of the crew or do you kiss his ass for fun? I thought he was a big boy who could handle himself."
Then one Rogan fan tweeted they would donate $1,000 to Uygur's network or a charity of his choice to see the commentator call Rogan "a loser to his face," noting Rogan's martial arts background.
Uygur accepted the offer and tweeted: "Deal. Easiest $1,000 I ever made. You think he's going to assault me? Sure, whatever. That's incredibly dumb."
He also noted the fight "wouldn't work" as "I'm much larger than Joe and I've fought my whole life. I'd end him.
"But grownups don't do that. I'll send you the PO Box to send check to later," Uygur tweeted.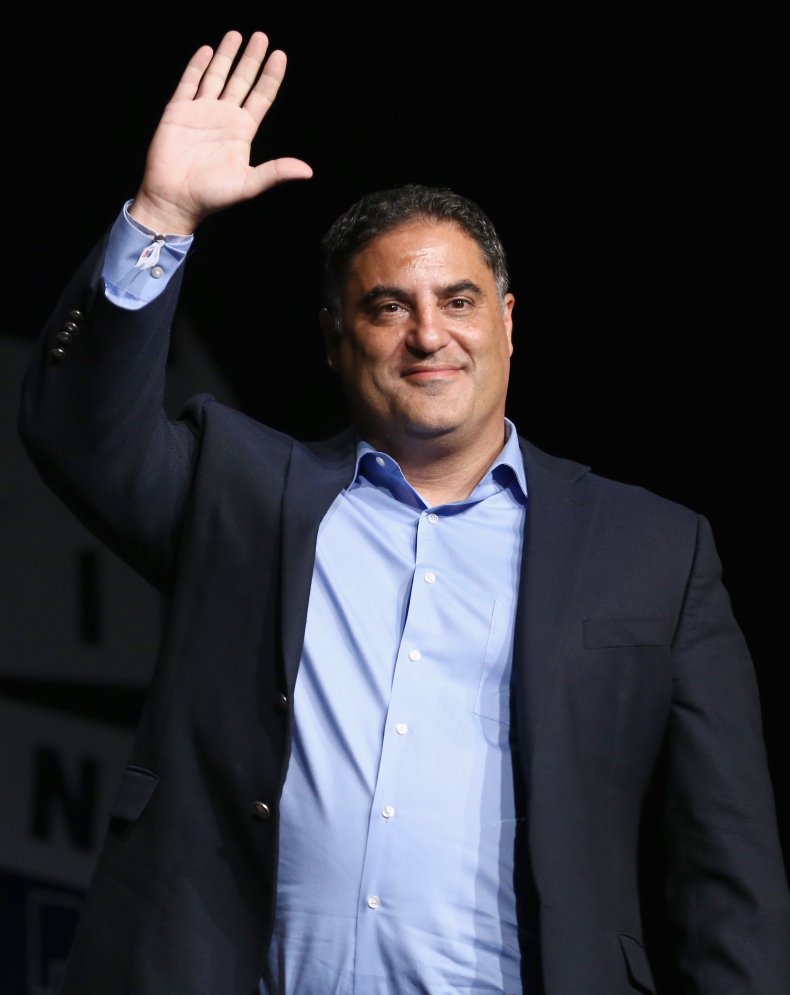 How Tall Are Cenk Uygur and Joe Rogan?
According to IMDB, 51-year-old Uygur is 5' 8½" tall, while 54-year-old Rogan is an inch shorter at 5' 7½."
While Rogan may be shorter, he does not fall short in martial arts experience.
According to his website, his passion for martial arts began at the age of 13 and he earned a black belt within two year. By the age of 19, Rogan won the U.S. Open Taekwondo Championship as a lightweight champion before also beating the middle and heavyweight title-holders to obtain the Grand Championship.
Newsweek has contacted Uygur and Rogan for comment.