Makeup Mogul Charlotte Tilbury Reveals Secret to Success: 'Break the Rules'
Charlotte Tilbury is one of the world's most successful makeup moguls, so when she gives business advice, it's a good idea to pay attention.
Tilbury told Newsweek in an exclusive that she has always believed in herself and had the courage to take the challenge of starting a new business.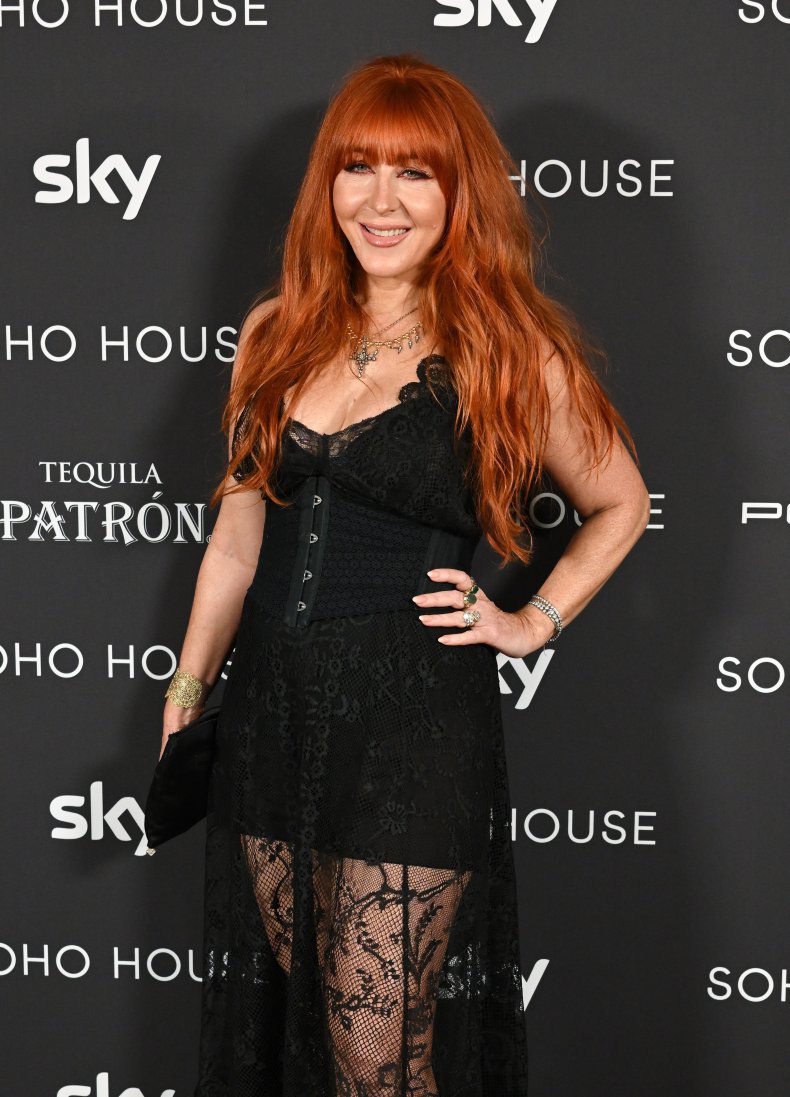 "My motto is: Dare to dream it, dare to believe it, and dare to do it. And most people don't," she said. "Most people kind of have a dream, but they don't dare to believe in their dream."
The 49-year-old added: "Believe, believe, believe. Innovate. Disrupt, and you will succeed. Break the rules and never stop believing."
Tilbury's eponymous beauty company makes around $115 million per year, and Spanish company Puig bought a majority stake for $1.5 billion in 2020.
Tilbury's skincare and makeup products can sell out as soon as stores are restocked. One of her Pinkgasm Beauty Light Wands, a blush-highlighter, is sold every eight seconds, after endorsements from singer Madison Beer and Bridgerton star Phoebe Dynevor.
She is also popular among social media influencers, with the Charlotte Tilbury hashtag garnering 1.2 billion views on TikTok alone.
Tilbury got her break working with makeup brands such as MAC and Armani to help them develop their products before launching her own brand in 2013 and then bringing it to the U.S. in 2014.
She has served as makeup director for some of the world's biggest designers, including Alexander McQueen, Miu Miu and Prada.
Her handiwork has also appeared on the covers of prominent fashion magazines. Tilbury boasts three simultaneous Vogue covers, the September issues of the American, British and French editions in 2011.
She has also painted stars including Natalie Portman, Penelope Cruz and Amal Clooney. The supermodel Kate Moss is a good friend and chose Tilbury to be godmother to her two sons, Flynn and Valentine.
The entrepreneur was awarded a Member of the British Empire (MBE) by Queen Elizabeth II in 2018 for her services to the beauty and cosmetics industry.
Then, in 2022, Charlotte Tilbury Beauty was picked to be the official beauty sponsor of the Platinum Jubilee Pageant, a series of celebrations to mark the monarch's 70 years on the British throne.
Tilbury hopes a new concealer she described as "Spanx for your face" will help her fortunes to rise further.
The Beautiful Skin Radiant Concealer has been a "total sensation" since launching last week and "celebrities have been obsessed with it for a year before it launched," she said.
One of those celebrities included Modern Family star Sarah Hyland, who used the concealer for her wedding to radio and reality TV star Wells Adams on August 22.
"It gives you an eyelift, a facelift and a contour all in one," Tilbury said.
"It's like Spanx for the undereye. It's literally like shapewear for the eye where it's lifted and snatched. It's amazing."
Tilbury added: "I worked with scientists to develop a skincare concealer that would snatch the skin... and then it covers everything from pigmentation to bags under the eyes. It really just is [amazing]."