Chibok Girls Campaigners Slam Buhari for Boko Haram Claim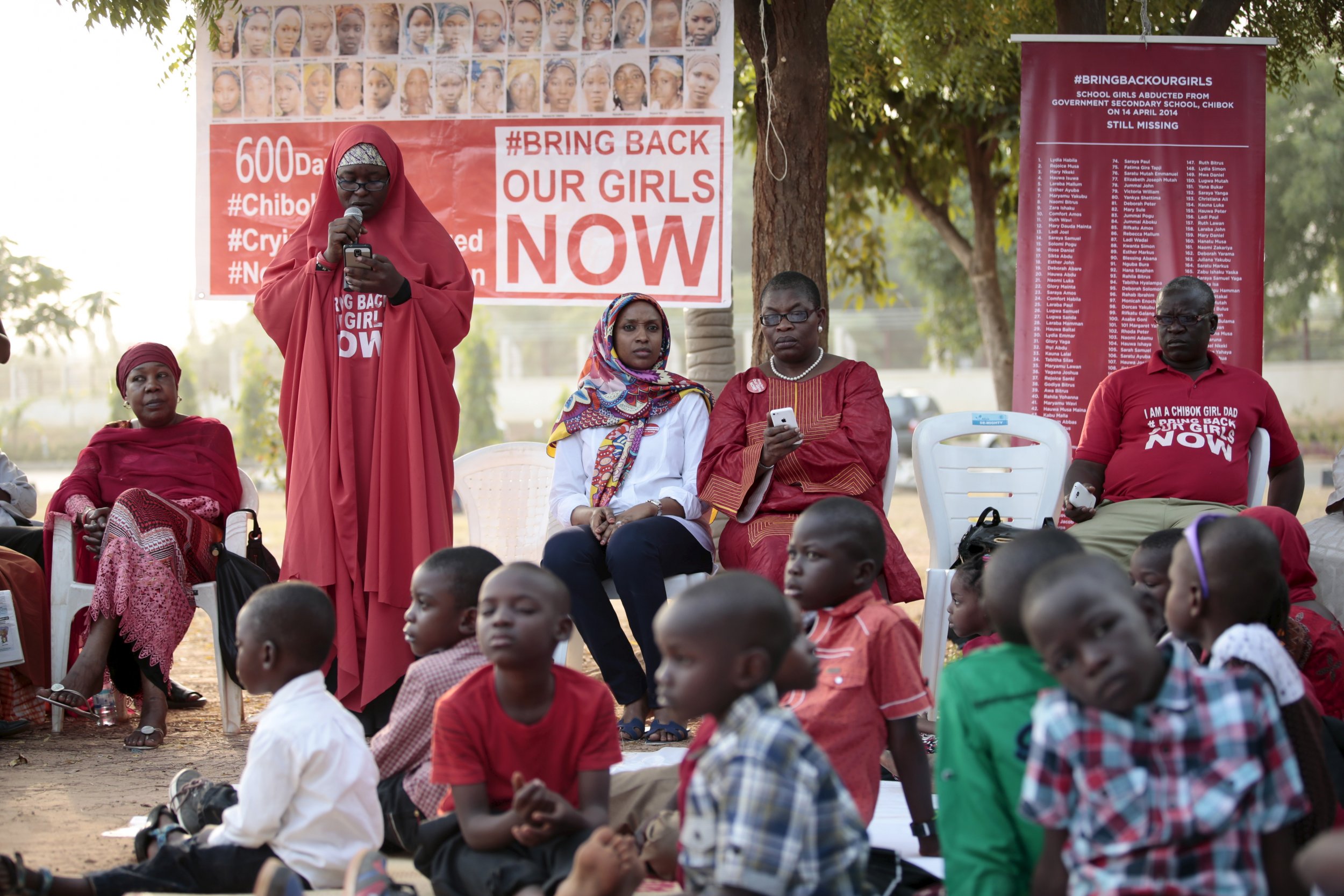 The leaders of the Bring Back Our Girls (BBOG) campaign have slammed Nigerian President Muhammadu Buhari for claiming that Nigeria has defeated Boko Haram, Nigerian news site Naij reported.
The militant group kidnapped 276 schoolgirls from their dormitories in Chibok, northeastern Nigeria, on April 14, 2014. The tragedy sparked an international campaign to return the girls, promoted with the hashtag #BringBackOurGirls. After 631 days, however, only 57 girls have managed to escape, with 219 still missing and none rescued by the Nigerian military.
Buhari told the BBC on December 24 that "technically, we [the Nigerian military] have won the war" against Boko Haram, claiming that the militants had been reduced to using improvised explosive devices (IEDs) and were no longer capable of launching large-scale military attacks. In his inaugural speech on May 29, 2015, however, Buhari said that Nigeria could not claim to have defeated Boko Haram "without rescuing the Chibok girls and all other innocent persons held hostage by insurgents." But, in his first Presidential media chat on December 30 Buhari admitted that the federal government lacked intelligence on the girls' whereabouts.
Despite losing much of the territory it held in northeastern Nigeria during the course of 2015, Boko Haram remains a potent force capable of launching deadly attacks. The militant group has killed some 17,000 people during its six year insurgency, the BBC reported, and has internally displaced more than two million Nigerians.
In a statement reported on Naij, leaders of the BBOG campaign criticized Buhari for not mentioning the Chibok girls in his New Year's address and said his claim that Boko Haram had been technically defeated was "utterly shocking." "We are extremely disappointed that seven months after his strong promise at inauguration and six months after his pledge to the parents, Chibok community and our Movement that he would rescue the 219 daughters of Nigeria, his statement was lacking in urgency and assurance of a strategy for results," said the statement, which was signed by BBOG's coordinators Aisha Yesufu, Oby Ezekwesili and Hadiza Bala Usman.
The statement also slammed Buhari's "reactive approach" of waiting for Boko Haram's leadership to come forward with information on the girls. Buhari said on Thursday that the Nigerian government would be willing to negotiate with Boko Haram "if a credible leader...can be established and tell us where those girls are."
Such an approach, the BBOG statement said, "falls disappointingly short of the proactive feedback we expected." It called on the government to immediately set up an official search and announced a march on the State House in Abuja to take place on January 14.