China to Exploit West's Ban on Russian Energy by Buying up Cheap Oil and Gas—Report
China could be the first to capitalize on Russia's untouchable energy and raw materials following the U.S. decision on Tuesday to ban the import of oil, natural gas and coal from the country.
The Chinese government is in discussions with its state-owned firms about potentially buying up underpriced energy and commodities, or increasing their stakes in Russian companies such as gas giant Gazprom or aluminum producer Rusal, Bloomberg News reported. They are the respectively the largest publicly listed natural gas company in the world and the second-largest aluminum trader by output.
Officials in Beijing have reportedly spoken with representatives of the China National Petroleum Corporation, China Petroleum & Chemical Corporation, Aluminum Corporation of China and China Minmetals Corporation about investment opportunities in Russian companies, although nothing has been finalized.
President Vladimir Putin's decision to invade neighboring Ukraine has led to the West imposing a raft of economic sanctions on Moscow. The ruble has crashed to an all-time low and Russian stocks in overseas markets have plummeted to nearly zero. The Moscow Exchange, meanwhile, remains closed, having already lost one-third of its value immediately after the military campaign began on February 24.
Many have been surprised by the choice of major private-sector actors that have decided to pull out of the Russian market. These include energy giants BP, Shell and ExxonMobil, all of which have announced plans to exit Russian businesses worth billions of dollars. To date, more than 200 American and European companies, including many household names, have withdrawn from Russia.
BP expects to take a charge of up to $25 billion as a result of its decision to offload a near 20 percent stake in Russian oil firm Rosneft. Analysts say it could be hard to find a buyer for the stake.
China has distanced itself from global sanctions against Russia from day one. Beijing has vowed to continue trading normally with Moscow, citing mutual benefit. The Chinese leadership, including President Xi Jinping himself, has warned that sanctions could harm third countries caught up in the world's intricate supply chains.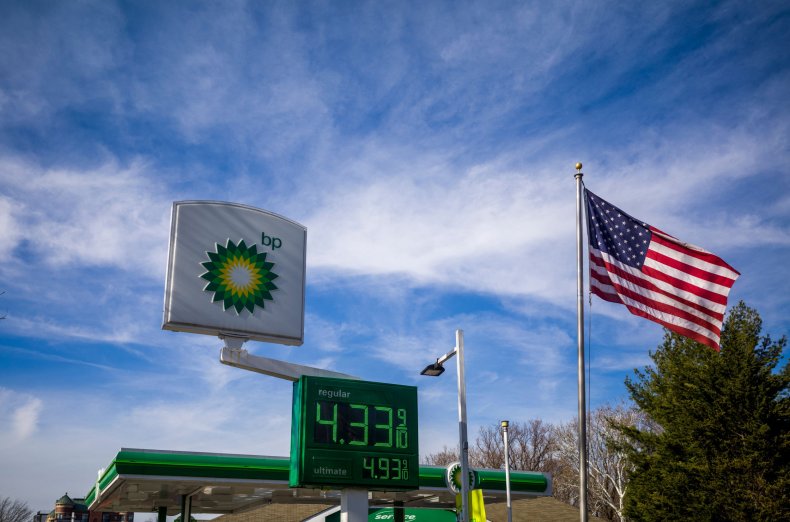 However, far from swooping in to prop up the Russian economy and cushion it against the sanctions, Bloomberg's report suggests China may seize the opportunity to increase Moscow's already hefty economic dependence on Beijing. China is already Russia's largest trading partner in goods.
"Any deal would be to bolster China's imports as it intensifies its focus on energy and food security—not as a show of support for Russia's invasion in Ukraine," Bloomberg said, quoting an unnamed source.
Talks between Chinese and Russian companies have already begun, but a deal isn't guaranteed, the report said. Given the rising cost of energy and raw materials, the move by one of the world's hungriest manufacturers would seem practical.
President Joe Biden's decision to go ahead with a Russian oil ban was done unilaterally, with European partners yet to sign up to the full package due to their dependence on Moscow's energy exports. Both the U.K. and EU have since announced plans to reduce Russian energy imports.
Earlier this week, the Kremlin warned that the West's energy ban could cause the price of oil—still hovering between $120 and $130 this week—to soar to over $300 a barrel.
Biden told the American public that an energy ban to punish Russia and support Ukraine would entail sacrifices.
Commerce Secretary Gina Raimondo told The New York Times on Tuesday that Chinese companies found to be exporting to Russia in violation of U.S. restrictions could themselves be hit with sanctions.