China Records Highest Number of COVID Cases Since Early Months of Pandemic
China on Sunday recorded its highest number of daily COVID cases in 21 months due largely to an outbreak in the northwestern city of Xi'an.
The new cases in Xi'an, home to about 13 million, pushed the national daily COVID count to 158, Reuters reported on Sunday, citing official data.
Infections rose to 155 from 75 in one day after cases with confirmed symptoms were identified on Saturday. The city reported 485 COVID cases between December 9 and 25 after it launched three rounds of mass testing.
No details were revealed about the reasons behind the surge, but city officials said that the new Omicron variant was not detected among the new infections.
Residents are currently on their fourth day of lockdown as heavy COVID-related measures were reinforced in compliance with Beijing's policy to control local outbreaks.
Xi'an city official He Wenquan said on Sunday that the surge in cases could continue in the upcoming days.
"In order to quickly screen out the infected groups of people, after an analysis by experts, we will step up control measures in key areas, especially places with greater risk level," Wenquan said, according to Reuters.
The city will also launch a large disinfection campaign as part of its efforts to curb the spread of the coronavirus.
Meanwhile, residents are not allowed to leave their homes without getting approval from local authorities and employers.
China has confirmed some Omicron infections among international travelers and in southern China, according to Reuters. Chinese authorities haven't reported new COVID deaths, leaving the total death toll at 4,636.
Mainland China reported 206 new COVID cases on December 25, an increase from 140 a day prior.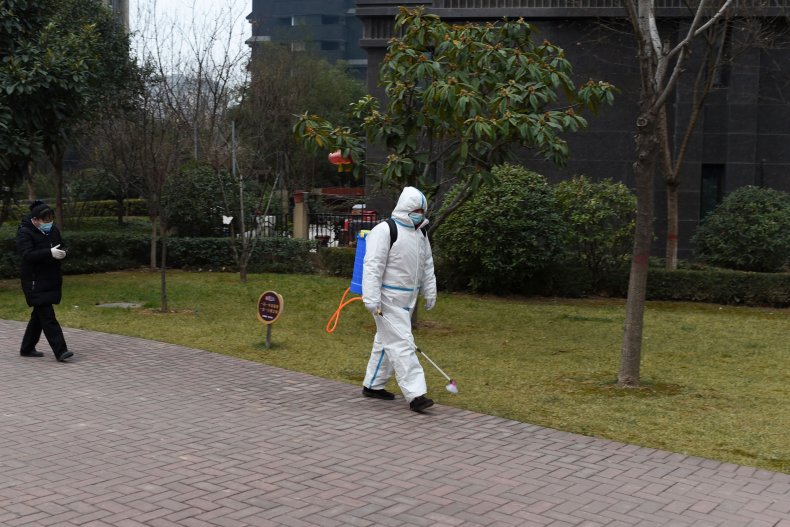 Over a month has passed since the Omicron variant was discovered in South Africa and reported to the WHO. In response, many countries worldwide imposed temporary travel restrictions and brought back strict COVID-related measures to slow the spread, while health experts recommended improving face coverings and getting booster shots.
Omicron has been spreading across the U.S. and has become the leading strain in the country, accounting for 73 percent of COVID infections last week, the Centers for Disease Control and Prevention (CDC) said on Monday.
Researchers at the University of Texas at Austin have predicted the "milder Omicron surge" would peak in the U.S. on January 18, but only if Omicron is far less "immune-evasive" than the Delta variant, adding that the severity and transmissibility of the new variant was still "uncertain."