China could be underreporting several dozen COVID-19 deaths in hospitals and nursing homes in Shanghai, where tens of millions remain in lockdown, and where the last official fatality was recorded more than two years ago.
The BBC this week said at least 27 unvaccinated patients at a single hospital had their cause of death listed as "underlying health problems," according to official documents. It spoke to hospital staff and saw correspondence sent to relatives of the deceased throughout the current COVID outbreak, said its report on Saturday.
Shanghai's localized pandemic control measures were elevated to a citywide lockdown on March 27, but its infection figures have yet to peak in the latest wave caused by the highly transmissible Omicron variant. Despite recording nearly 300,000 positive cases over the past month, fewer than 20 patients experienced serious symptoms, officials said.
The current surge in cases has also resulted in exactly zero deaths, according to official data. The city's last COVID fatality was reported on April 8, 2020, more than 24 months ago.
The BBC said there was "evidence of widespread infections among hundreds of patients in 12 other facilities" in Shanghai.
"One relative of a patient at another care home in Shanghai has told us that doctors and caregivers working there had informed her that everyone in the facility had tested positive," the report said. "It has capacity for around 300 patients."
The British broadcaster suggested the underreporting could be related to China's strict criteria for confirming COVID deaths, which require evidence of lung damage from pneumonia—confirmed by a scan—and possibly the absence of other underlying health conditions as well.
As China's most populous city, home to some 25 million, remains overwhelmed by the virus, it was not immediately clear whether the reported deaths of senior residents would be retrospectively attributed to COVID.
China's National Health Commission didn't respond to Newsweek's request for comment before publication.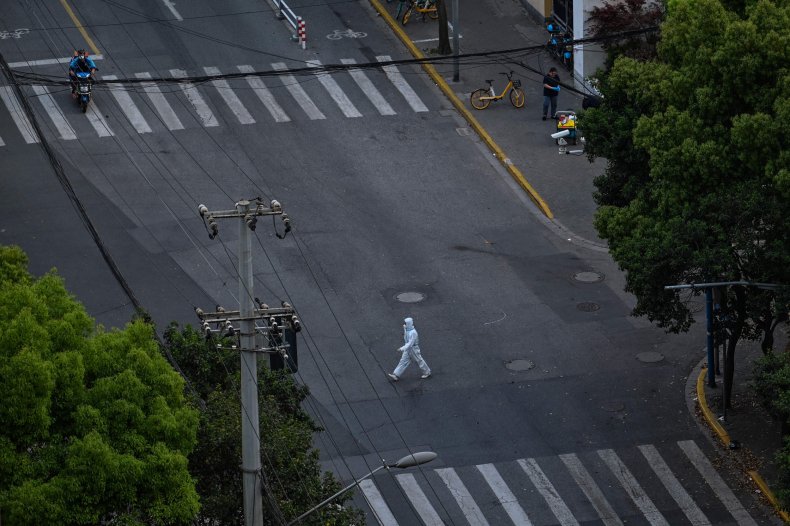 As of Sunday, the growing cluster in Shanghai still accounted for over 95 percent of all positive cases in the country. Although officials are announcing the very low number of critical cases and zero deaths each day, there is no sign the central government-mandated "zero-COVID" policy will be abandoned, in spite of the high costs to the economy and society.
Beijing's political strategy to maintain social stability throughout the pandemic is receive pushback in its wealthiest city and largest shipping hub. Clashes have erupted within enclosed communities, where residents are either locked down in their apartments and short on supplies, or hauled off to poorly equipped centralized quarantine facilities.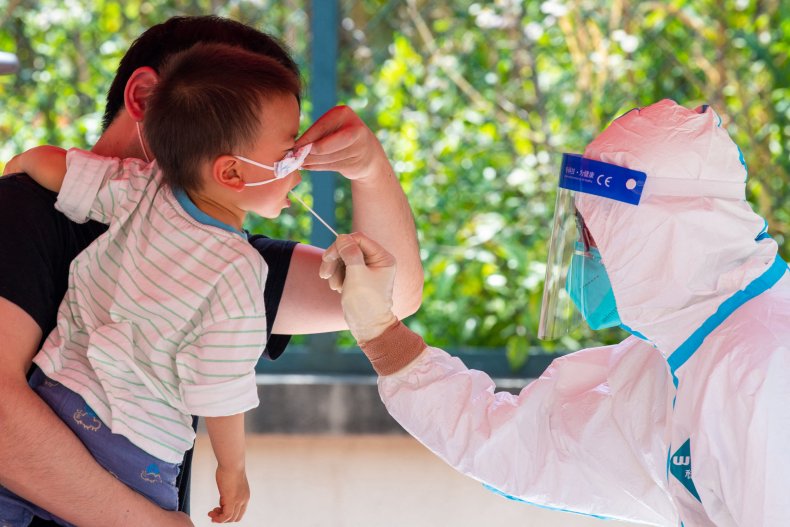 Footage of social grievances including neighborhood demonstrations are being censored and deleted from Chinese social media sites on an hourly basis. Locals are also being encouraged not to speak to foreign press about the situation on the ground, according to the BBC's China correspondent Stephen McDonell.
"Police in #Shanghai have been contacting residents and warning them not to speak to the foreign media about the city's #Covid situation saying this is a violation of laws and regulations. Of course it isn't but, in #China, the law is what the Party wants it to be," McDonell tweeted on Sunday.
"Officials in #Shanghai must know that the Party's reputation amongst ordinary people is being trashed in that city because of the #Covid lockdown," he wrote.
The Omicron wave has spread to the neighboring province of Jiangsu as well as the manufacturing hub of Guangzhou province in the south. Public health restrictions are already in place in cities and districts where positive cases have been discovered.
Reporting the city's latest COVID situation on April 17, the Shanghai health commission wrote: "We must unswervingly implement the general guidance of 'dynamic zero COVID' and make every effort to promote the strategy of zero COVID in society."