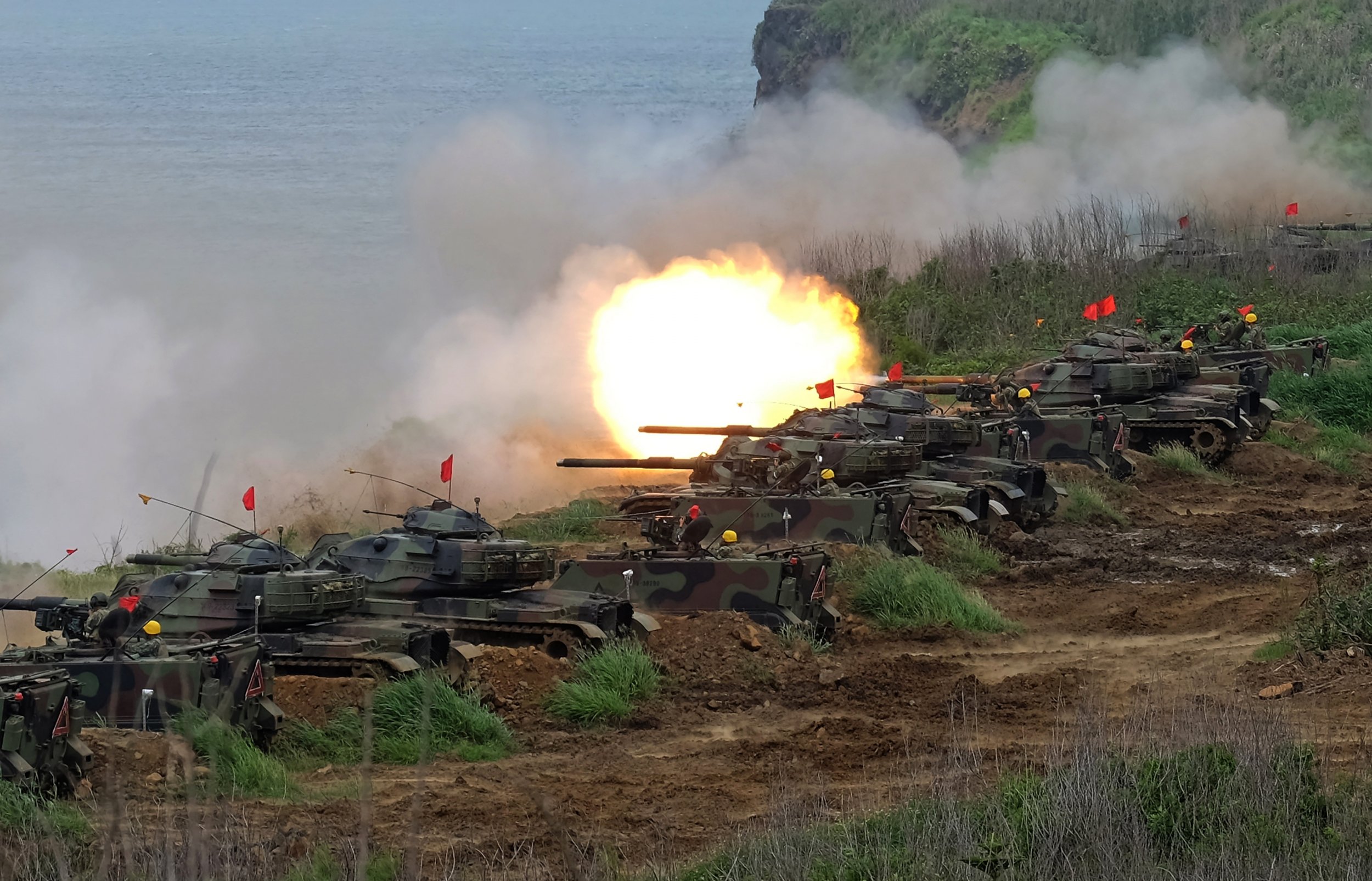 State-backed Chinese newspaper Global Times carried statements Monday dismissing international concerns about a flight of Chinese warplanes that crossed the "middle line" dividing the mainland from the independent island nation of Taiwan.
Two Chinese J-11 fighter planes crossed the middle line on Sunday, with Taiwan calling the maneuvers "reckless and provocative" and warning the action "seriously impacts regional safety and stability."
Global Times often carries statements from anonymous experts or officials that reflect Beijing's stance. In this case, unnamed analysts said Sunday's flight may be a response to American aerial and naval "freedom of navigation" operations in the Taiwan Straits, designed to underscore Washington's support for Taiwanese independence.
Officially called the Republic of China, Taiwan has been an independent nation for more than 70 years, split from mainland China by the Communist Party victory in the country's civil war. But Beijing still considers the island part of the country, and under its "One-China" policy has retained its commitment to reabsorbing the island, whether through diplomatic or military means.
Taiwan's independence has been a diplomatic flashpoint between the U.S. and China for generations, with American lawmakers committed to weapons deals and military deployments to protect Taiwanese sovereignty.
An "anonymous mainland expert on the Taiwan" told the Global Times that Washington's involvement in the dispute was the source of continued tensions. "As a matter of fact, Taiwan is not worth targeting anymore," the expert said. "All of our military strength [shown] is used to tell the U.S. to stop where it should stop. The island of Taiwan causes trouble because the U.S. supports it. When the U.S. calms down, it will calm down."
An "anonymous military expert" added that the middle line between the two nations is merely a psychological one and that Beijing considers both sides to be Chinese territory.
The U.S. navy has sent warships through the Taiwan Straits three times this year, the most recent operation as recently as March 24. Taiwanese President Tsai Ing-wen has warned that Beijing is also increasing military patrols in the Straits to shows its continued commitment to the One-China policy.
President Donald Trump's administration has reportedly given tacit agreement to Taiwan's request to purchase more than 60 American-made F-16 fighter jets. This would be the first advanced fighter jet deal between the two nations since 1992, according to Bloomberg, and would be a pointed statement on the White House's stance on Taiwanese independence.
Relations between Washington and Beijing are already fraught due to a costly ongoing trade war and territorial disputes in the South China Sea, where China has built a network of island military bases to enforce its contested claim of the whole area. U.S. warplanes and warships have been sent to sail through the area on freedom of navigation operations, despite Chinese protests.