China 'Lost the Debate' in Spy Balloon Saga, U.S. Envoy Says
China has "lost the debate" over the recent spy balloon incident, America's top envoy to Beijing said Monday, describing Chinese attempts to shift blame onto the United States as "a little bit Orwellian."
When President Joe Biden and Chinese opposite number Xi Jinping met in November in Bali, Indonesia, they agreed to manage bilateral tensions to avert conflict, Ambassador Nicholas Burns said during a virtual panel hosted by the U.S. Chamber of Commerce.
Secretary of State Antony Blinken was scheduled to meet China's leaders, including Xi, on February 5 and 6 for another icebreaker, "but that became impossible after the balloon incident, which was an outright violation of the sovereignty and territorial integrity of the United States," Burns said.
"We're now in this surreal moment, where the Chinese, who I think lost the debate over the balloon globally, lost influence and credibility around the world because of what they have done—they're now blaming this on us," he said. "It's a little bit Orwellian, and it's a little bit frustrating, because I think everybody knows the truth here."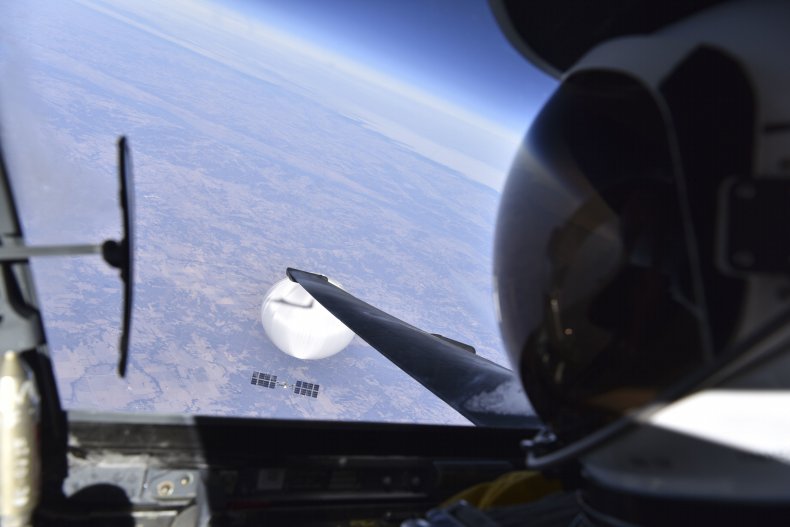 Officials in Beijing maintain the large high-altitude dirigible, shot down by an American fighter aircraft off the South Carolina coast on February 4, was a civilian airship, which had been blown off course while conducting meteorological research. U.S. defense officials are categorical in their classification of the balloon as a surveillance device, and are in the process of analyzing the wreckage.
"President Biden was absolutely correct in ordering the shoot-down of that balloon, and we are now correct in salvaging the superstructure and examining it, as the FBI is doing, and holding China to account," said Burns. "The message that we have transmitted to the government here is that this must never happen again."
At the Munich Security Conference earlier in February, Wang Yi, China's top foreign policy official, criticized what he said was an overreaction by the White House. The response, Wang said, was "absurd and hysterical." Then on Friday, the Chinese Foreign Ministry attacked the U.S. for refusing to share information about the ongoing analysis.
"The conclusions will most likely not go beyond the disinformation and unfounded allegations coming from the U.S. over and over for the past few weeks. What value can such an investigation possibly have apart from serving the purpose of smearing and attacking China?" a spokesperson said.
The indignation appears to have gained little traction outside of China's borders, and Washington believes Beijing is being disingenuous.
China watchers have been surprised by Beijing's argument, given the prospect of its surveillance methods and technologies being exposed by the now highly anticipated report into the U.S.'s findings. China's officials have doubled down, saying the country had also detected American balloons over its territory in the past year—a claim Washington strongly denies.
Perhaps more significantly, Beijing also appeared to underestimate the reaction of the American public, many of whom could see the alleged Chinese government asset with the naked eye as it traversed American airspace.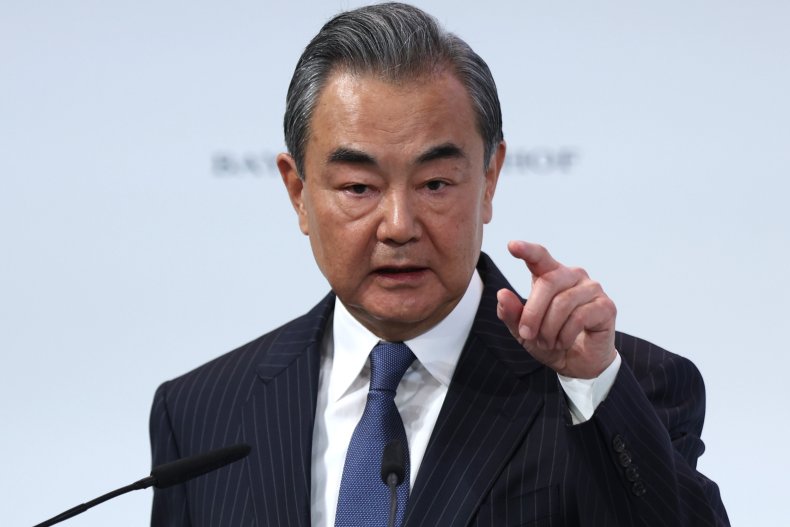 China, which hasn't disclosed information to support its claim that the balloon was civilian in nature, warned it would respond to the U.S.'s decision to sanction six Chinese entities in connection with Beijing's high-altitude surveillance program.
The U.S. envoy acknowledged the bilateral relationship with China was in "a very difficult moment." The balloon saga and Beijing's position on Ukraine remained major sticking points, he said.
Burns said he relayed U.S. concerns that China was contemplating supplying "lethal assistance" to Russia for its invasion of Ukraine, now into its second year. "We hope that the government here in Beijing will take that warning seriously."
Do you have a tip on a world news story that Newsweek should be covering? Do you have a question about China? Let us know via worldnews@newsweek.com.