Who Is Wu Zhe? Scientist Behind China's Spy Balloon Program
Within of a week of the United States shooting down a suspected spy balloon launched by China, the U.S. Commerce Department sanctioned five Chinese companies and one research institute it said were linked to Beijing's high-altitude surveillance program.
Over half of the new entities now subject to U.S. export controls have links to one man, Wu Zhe, an acclaimed Chinese scientist at Beihang University, who could be among the top brains behind Beijing's seemingly under-appreciated dirigible strategy.
The six organizations were added to the U.S. entity list on February 10, Wu's 66th birthday, over their provision of airships, balloons and other related materials and components for Chinese military "intelligence and reconnaissance," the Commerce Department said, with no reference to the scientist himself.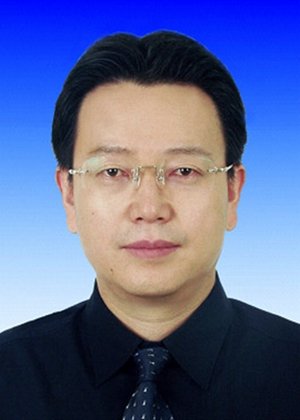 Wu Zhe, acclaimed aeronautics professor of Beihang University in Beijing, China.
Beihang University
Born in 1957 in China's northern Shanxi province, Wu has been involved in "near space" research—the vast skies above commercial airline routes, but below orbiting satellite—for three decades. Four years ago, the aeronautics professor publicized one of his team's pioneering unmanned airship flights around the world, including over North America.
He earned his structural mechanics Ph.D. in 1988 from what is now the Harbin Institute of Technology, which was sanctioned by the U.S. in 2020 for supporting the modernization of the Chinese military, the People's Liberation Army. In 1991, he began teaching at Beihang, which has been subject to U.S. restrictions for the same reason since 2010.
On Beihang's website, Wu's biography describes a distinguished professor, recognized by the state's top accolades, who gave up his post as university vice president to pursue research and teaching. His contributions to aerospace were noticed in his youth, and he sat on a technical committee in the PLA's now reconstituted General Armaments Department.
The leading scholar at Beihang's School of Aeronautical Science and Engineering focused on "aircraft configuration, electromagnetic scattering and low-observable technology," the university says. His achievements in the application of stealth technology were particularly noteworthy, it adds.
Among his projects to have resurfaced this month was a 2019 announcement that appeared to fly under the radar at the time. On August 20 that year, he told state-run newspaper Southern Daily that his team had launched an unmanned airship intending to circumnavigate the Earth.
The presentation, which was met with relatively little fanfare when it was published the following day, said the craft Zhuiyunhao, literally "cloud chaser," was launched on July 27, traveling at an altitude of 65,000 feet and moving at a horizontal velocity of 30 feet per second.
"Look, that bouncing red dot on the map is our Zhuiyunhao," Wu was quoted as saying, pointing to a computer monitor. "Look, that's America."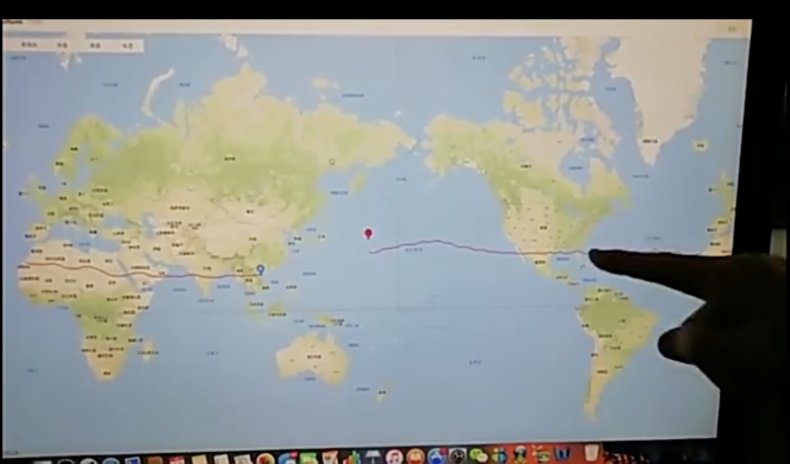 A flight path on the map indicated the airship was over the Western Pacific, having sailed west from southern China, over Southeast Asia, India, the Indian Ocean, the Arabian Peninsula, North Africa and parts of the southern U.S. and northern Mexico—all in under one month.
The craft was said to have been developed in Dongguan, in the southern Chinese province of Guangdong, on a Beihang campus in the city. According to Wu, the craft measured roughly 300 feet long and weighed "several tons."
"This is the first time an aerodynamically controlled stratospheric airship has flown around the world at 20,000 meters," Wu said.
The world's major economies were also developing stratospheric craft, said the Southern Daily, but due to "technical challenges," few were capable of reaching 65,000 feet or remaining aloft for more than 24 hours. Wu's team, however, achieved major breakthroughs in the two years since mid-2017, it said.
Compared to satellites, these high-altitude aircraft operate closer to the ground, carry larger payloads and can "obtain higher resolution," Yang Yongqiang, one of the scientists on the team, told the newspaper. Compared to planes, the airships operate in higher, more stable meteorological conditions conducive to "long-term observation," he said.
Yang went on to list stratospheric airship applications including for the creation of wireless internet infrastructure, disaster early warning and monitoring, and aerial reconnaissance.
In March last year, Yang and Wu were among four inventors named in an approved patent application for a "high-altitude weight-reduction device" for stratospheric airships, filed by Dongguan Lingkong Remote Sensing Technology, one of the six companies sanctioned by the U.S. on Friday.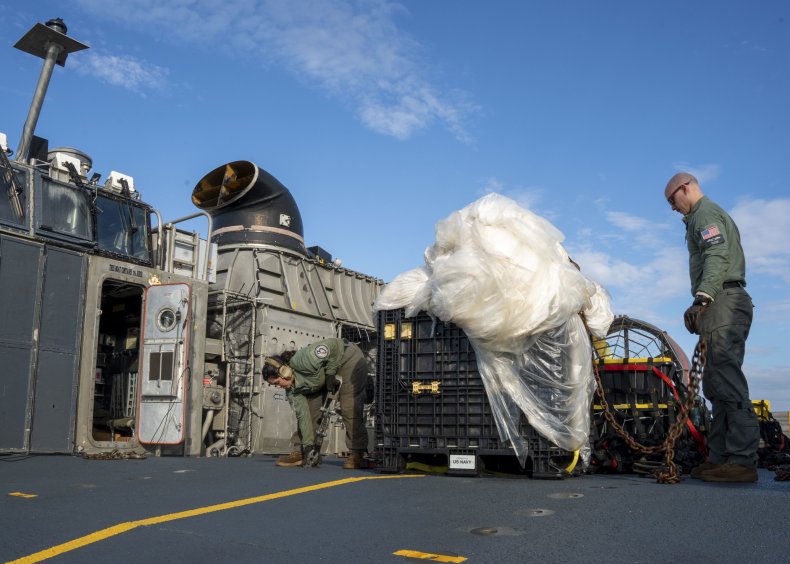 According to The New York Times, Wu co-founded or was a stakeholder in at least three other firms on the entity list: the Eagles Men Aviation Science and Technology Group, Shanxi Eagles Men Aviation Science and Technology Group, and Beijing Nanjiang Aerospace Technology.
Wu and a business partner "have a complex network of companies involved in balloon and aerospace technologies, some of which are closely affiliated with the Chinese military, but are not sanctioned by the U.S. government," The Wire China said in a report about Wu's private sector interests.
China's science and technology community is predicted to produce nearly double the number of annual Ph.D. graduates than in the U.S. by 2025, according to an August 2021 report by Georgetown University's Center for Security and Emerging Technology. Beijing's sizable STEM resources have helped it race ahead in emerging fields such as hypersonics.
While the craft developed by Wu and others was said to have operated at a similar altitude as the Chinese surveillance balloon that crossed Alaska, Canada and the continental U.S. this month, no publicly available evidence currently links the two.
The professor couldn't be reached for comment via his university.
Beijing continues to insist the Chinese-claimed balloon shot down off the South Carolina coast on February 4 was an unmanned weather-monitoring airship. This week, its officials said American high-altitude balloons had overflown China's airspace "more than 10 times" since last May, a claim the White House strongly denies.
Separately, U.S. and Canadian authorities have yet to determine the nature and origin of three unidentified objects shot down in North American airspace in the past week. China has denied any involvement.
Do you have a tip on a world news story that Newsweek should be covering? Do you have a question about China? Let us know via worldnews@newsweek.com.