China's South Sea Islands Need to Be Militarized to Deter U.S. 'Trouble,' General Says
A leading Chinese general has suggested that defense military structures should be built on China's artificial islands in the South China Sea, while Foreign Minister Wang Yi has blamed U.S. aggression for destabilizing the region, the Associated Press has reported.
Vice president of China's Academy of Military Sciences, Lieutenant General He Lei argued that the islands need to be militarized to reinforce China's claim over sovereignty of the sea. The artificial islands have been built despite competing claims from China's neighbors and increasingly frequent U.S. shows of force in the area.
He made the comments during a meeting with journalists at the annual meeting of China's ceremonial legislature. The general declined to comment on whether Chinese warplanes would be deployed on the islands.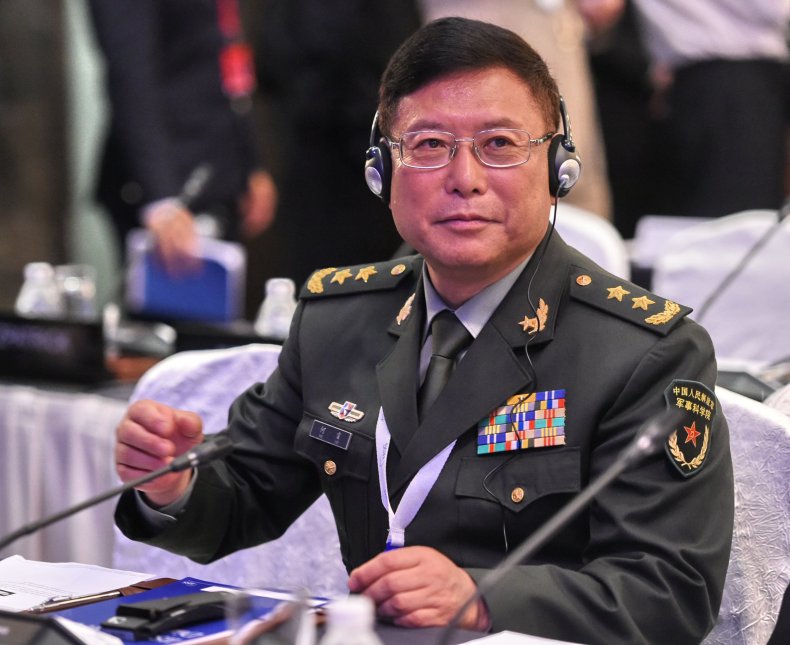 China has already built radar installations, barracks and runways on the islands. Some islands have runways capable of handling any Chinese military aircraft.
Wang, in a reference to the U.S., said, "Some outside forces are not happy with the prevailing calm and try to stir up trouble and muddle the waters. Their frequent show of force with fully armed aircraft and naval vessels is the most destabilizing factor in the region."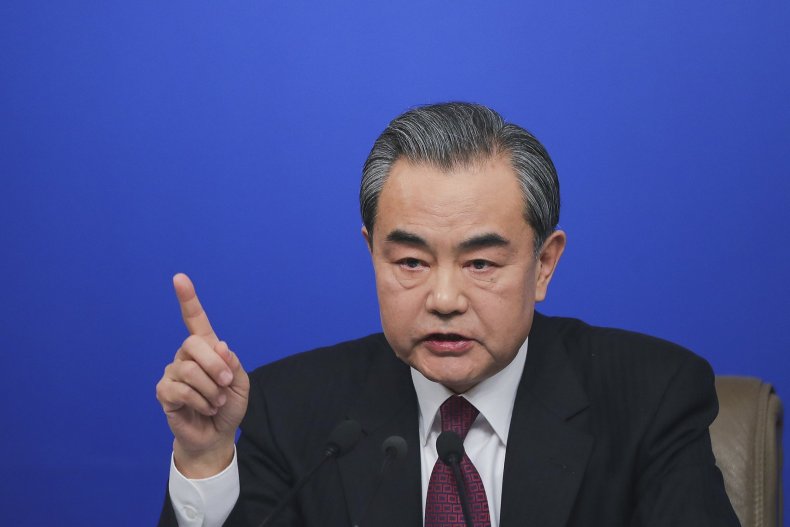 China is working with its neighbors to complete a code of conduct to prevent frictions in the disputed waters, Wang said. Five other nations—Malaysia, Vietnam, Brunei, the Philippines and Taiwan—have claims on the rich fishing grounds, vital sea routes and potential natural resources that the area contains.
The U.S. has been sending its Navy close to Chinese bases and conducting surveillance flights over the islands. It has also been expanding its regional military capability in an attempt to bolster its influence. Last week, the nuclear-powered USS Carl Vinson visited the Vietnamese port of Danang, the first visit of such a vessel since the end of the Vietnam War and partially designed as a display of strength and reach to China and North Korea. China, however, dismissed the visit as a "waste of money."
China announced on Monday that it would expand its military budget by 8.1 percent as it works on modernizing its enormous military. It is now the second largest spender globally, set to invest 1.1 trillion yuan ($173 billion) in 2018. The U.S. is estimated to spend $886 billion in 2018.
He defended the increased expenditure, noting that China is spending 1.25 percent of its gross domestic product and 5.2 percent of its total government budget on the armed forces, which is less than both the U.S. and Russia. "So really, an increase of 8.1 percent is still pretty low," He said.