Everything Queen Latifah and 'The Equalizer' Cast and Crew Said About Chris Noth's Firing
Chris Noth, the actor best known for his roles in Sex and the City and The Good Wife, was recently fired by his current show The Equalizer after multiple women came forward with allegations that the actor had sexually assaulted them.
Queen Latifah, who leads The Equalizer, stayed silent about the allegations (which Noth denies) until a month after the news of Noth's firing broke. In a January People interview, the Oscar-nominated actress finally shared her opinion about the decision.
Her interview comments follow official statements from the makers of the CBS show, as well as a number of comments from the cast of And Just Like That..., the Sex and the City spin-off whose final episode was meant to feature Noth.
Noth, meanwhile, has released his own statement in which he denies the allegations brought against him.
What Queen Latifah said about Chris Noth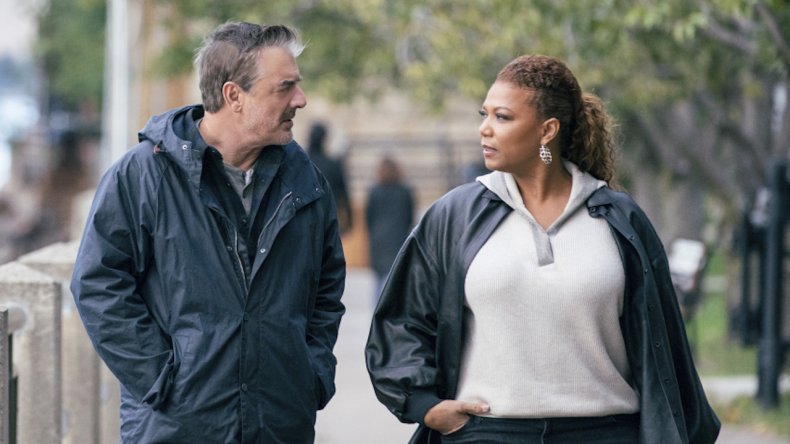 In the People interview, the actress and former rapper paid tribute to Noth's work on the show while also speaking about her feeling that "justice has to prevail regardless."
She said: "It's still surreal. It is such a dicey, delicate situation that requires a great deal of respect...That's a personal thing that he's going to have to deal with."
Asked how the show planned to deal with the departure of his character William Bishop, she said: "We are figuring out what we want to do creatively on the show and how we're going to deal with that character...Chris' character's obviously a big part of the show and it was amazing chemistry, amazing chemistry."
What else has The Equalizer team said about Chris Noth?
So far, Queen Latifah is the only Equalizer cast member to speak publicly about the allegations and/or the firing of the actor from the show.
In December 2021, CBS and Universal Television released a statement saying: "Chris Noth will no longer film additional episodes of The Equalizer, effective immediately," and have offered no further comment since.
What has Chris Noth said about the allegations?
In December 2021, The Hollywood Reporter published claims from two women (using the pseudonyms "Zoe" and "Lily") that Noth had sexually assaulted them in 2004 and 2015 respectively.
In response to these allegations, Noth released a statement saying: "The accusations against me made by individuals I met years, even decades, ago are categorically false. These stories could've been from 30 years ago or 30 days ago—no always means no— that is a line I did not cross. The encounters were consensual. It's difficult not to question the timing of these stories coming out. I don't know for certain why they are surfacing now, but I do know this: I did not assault these women."
Since then, further allegations were made by a woman calling herself "Ava" speaking to the Daily Beast, and by singer Lisa Gentile in a press conference. Noth also denied these claims.
Previously, And Just Like That co-stars Sarah Jessica Parker, Cynthia Nixon, and Kristin Davis released a joint statement reading: "We are deeply saddened to hear the allegations against Chris Noth. We support the women who have come forward and shared their painful experiences. We know it must be a very difficult thing to do and we commend them for it."
The Equalizer Season 2 airs Sundays at 8 p.m. ET / 7 p.m. CT on CBS.