The Equalizer is about to wrap up its first season, with Robyn McCall (played by Queen Latifah) getting equal for one last time this season. With the show one of the breakout network TV hits of the year, there are plenty of viewers ready for Season 2. Here's what we know about the future of the CBS series.
Will there be another season of The Equalizer?
The Equalizer was renewed for Season 2 back in March 2021, when CBS had only aired four of its first 10 episodes.
At that time, CBS Entertainment President Kelly Kahl said in a statement: "The Equalizer has proven more than equal to the task of engaging viewers and racking up wins on Sunday night. We're extremely proud to see this outstanding broadcast drama, led by Queen Latifah, punch through the competitive landscape and return for a second season."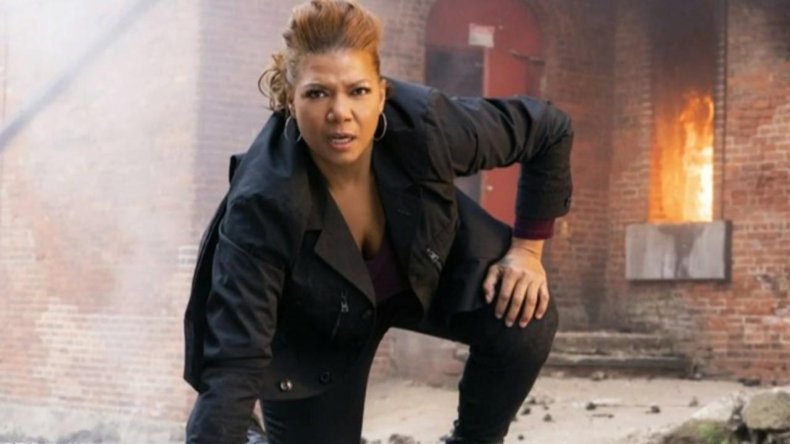 The news was announced via The Equalizer Twitter account in a post that read: "An Equalizer has to read between the lines, and these lines are lit for #TheEqualizer to return for Season 2." Latifah herself retweeted this news, writing: "Excited to share that we will have a Season 2 for #TheEqualizer !"
Expectations were high for the show, of which the first episode was given the prestigious post-Super Bowl slot that had previously been used to launch shows like The A-Team, The Wonder Years and Family Guy.
Though the show has not been able to maintain the 20 million post-Super Bowl viewers it got, it has remained a hit for the network. With average viewing figures (per TV Series Finale) of nearly 9 million viewers, it is the most watched new show on CBS this year, and the second most watched scripted show on the network behind super-hit NCIS. It even beat NCIS among the demographic of viewers aged 18 to 49, a key group for the advertisers that keep networks afloat. The show got a 1.22 rating among those viewers, meaning that 1.2 percent or all TV viewers in that age group watch the show every week. This is against the 0.82 rating given to NCIS.
The show's Season 2 does not have a confirmed release date, but is expected in September 2021. The Equalizer is keeping its slot on Sunday nights at 8 p.m. ET / 7 p.m. CT on CBS, when it will be followed by NCIS: Los Angeles and then either SEAL Team or S.W.A.T., both of which are sharing the 10 p.m. ET / 9 p.m. CT slot.
The Equalizer Season 1 finale airs Sunday, May 23 at 8 p.m. ET / 7 p.m. CT. All episodes so far are streaming on Paramount+.