'Clash of Clans' Town Hall 12 Update Released - Patch Notes & Balance Changes
Clash of Clans fans have watched teasers about the Town Hall 12 update for weeks, and now it's finally live. With extensive balance tweaks, new troops and a defined end to engineered bases, this is a massive overhaul to the established game. Before jumping back into your home village, read these official patch notes.
SIEGE WORKSHOP AND SIEGE MACHINES
Available at Town Hall 12 but can be donated at Town Hall 6. Troops can still be deployed the normal way, or stay inside machines until they reach an enemy Town Hall or the Siege Machine is destroyed. Store Clan Castle troops and unleash them in a swarm.
Wall Wrecker
Plows through wall pieces with 10x damage.
Destroys buildings in its path.
Shields Clan Castle from assaults.
Can be used to funnel your army through a specific location.
Battle Blimp
Soars over defenses and goes directly for the opposing Town Hall.
Can drop bombs.
Faster than the Wall Wrecker, but it takes less damage.
Learn more about Siege tools by checking out the sneak peek.
NEW ELECTRO DRAGON TROOP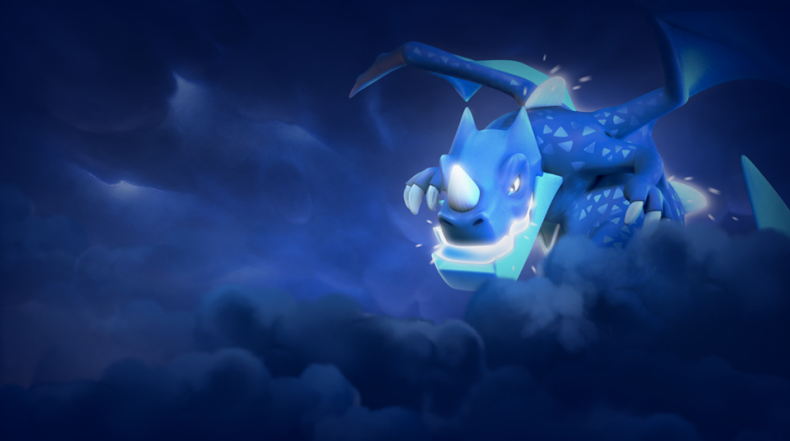 It hits its target, then uses its Lightning Breath weapon to chain destruction on up to five additional targets.
When it dies, it releases a final burst of lightning bolts on nearby opponents.
Town Hall 11, Barracks level 13.
Favorite Target: Any.
Targets: Ground and Air.
Housing Space: 30.
Read more about the Electro Dragon in its sneak peek.
NEW BUILDING LEVELS
Storage
Elixir Storage level 13
Gold Storage level 13
Dark Elixir Storage level 7
Defenses
Cannon level 16
Archer tower level 16
Mortar level 11
Air Defense level 10
Wizard Tower level 11
Bomb Tower level 7
X-Bow level 6
Hidden Tesla level 10
Inferno Tower level 6
Eagle Artillery level 3
Walls level 13 (100x pieces)
Traps
+1 Giant Bomb
+2 Spring Trap
+1 Seeking Air Mine
+1 Air Bomb
+1 Hidden Tesla
Other
Clan Castle level 8 (+5 housing increase)
Laboratory level 10
Army Camp level 10 (+5 housing increase each)
NEW TROOP LEVELS
Barbarian level 8
Archer level 8
Giant level 9
Wall Breaker level 8
Balloon level 8
Wizard level 9
Dragon level 7
P.E.K.K.A level 8
Minion level 8
Hogrider level 8
Valkyrie level 7
Golem level 8
Witch level 4
Lava Hound level 5
Bowler level 4
Baby Dragon level 6
Miner level 6
All Heroes get 10 more upgrade levels
See more details in the full troop level sneak peek.
QUALITY OF LIFE TWEAKS
Name Changes
Beyond the initial free name change, subsequent ones cost 500 Gems and will increase 500 Gems each time.
There's a one-week cooldown for each change.
You can report offensive names by going to a player's profile.
Village Layout Copying
The feature unlocks at Town Hall 4 and only works between Clanmates.
You can only copy bases that are one Town Hall level lower or higher than your own.
Clam Castle Sleep Mode
Sleep mode prevents donated Clan Castle Troops from defending while you're away.
This is helpful if you get a donation when your Shield expires or you don't have time to manage new donations.
Clan Games Display Upgrades
Leaderboards display when games are finished.
A new timer tells you how long you have to claim rewards.
War Tool Cleanup
When opponents use all their attacks, future orders won't show.
Notifications
Decide which types of Push Notifications you'd like to receive in the Settings menu.
MISC
Sharing replay cooldown is now just five minutes instead of 30.
Power Potion timers pause during maintenance windows.
If the Clan Leader leaves a Clan, the Leader must assign a new Leader before they are able to leave the Clan.
Get more details on the quality of life changes by reading our recap of the sneak peek.
BALANCE CHANGES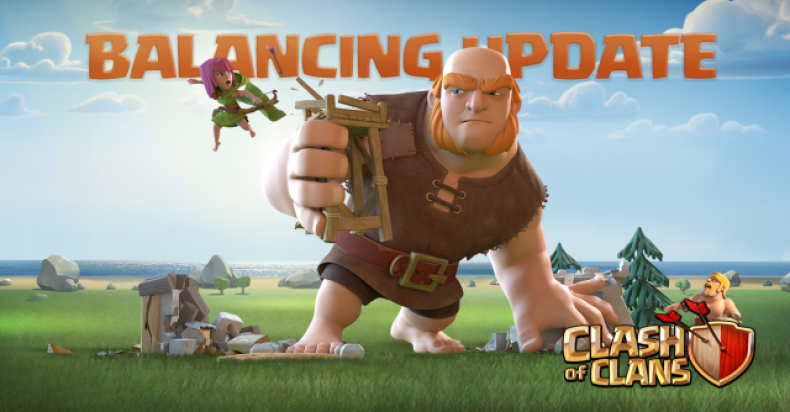 Wall Ring
Now 100 gems per ring instead of 200.
The cost of wall rings correlates to resource requirement. A wall that requires 1 million resources needs one ring, two million resources requires two rings etc.
Trader
The Trader will offer an increased number of Wall Rings.
Resource Storage
Max Elixir and Gold storage at TH12 is now 12 million per resource type.
Max Dark Elixir at TH12 is 240,000.
Walls
Costs for levels 5-10 have been adjusted.
Treasury
Increased storage on all levels.
Star Bonus
Drastic increase in Star Bonus rewards.
War Loot
Clan War loot increased.
Winning 600 percent > 700 percent
Draw 240 percent > 350 percent
Loss: 180 percent > 300 percent
Lightning Spell
Lightning strike damage increased by 6 per level.
Freeze Spell
Housing space is one.
Training cost cut by 50 percent.
Donation cost reduced by 50 percent.
Duration reduced.
Clone Spell
Housing reduced to three.
Training Cost reduced by 25 percent.
Town Hall Upgrades
All available buildings must be placed to advance a level.
Archer Tower
Level 12 damage 86 > 83
Level 13 damage 98 > 92
Level 14 damage 110 > 108
Inferno Tower
Single and multi-mode damage increased.
Level 4 damage 54 > 58
Level 5 damage 64 > 70
Bomb Tower
Level 5 damage 44 > 46
Level 6 damage 48 > 52
Healer
Level 4 healing 71 > 65
Level 5 healing 90 > 80
Miner
Movement speed 250 > 400
Resurface time reduced 1.2 seconds > 0.6 seconds
Giant
Level 7 HP 1,220 > 1,280
Level 8 HP 1,440 > 1,480
Bowler
Level 1 DPS 65 > 60
Level 2 DPS 75 > 70
Level 3 DPS 85 > 80
P.E.K.K.A.
Level 5 HP 4,500 > 4,700
Level 6 HP 5,100 > 5,200
Training Elixir cost reduced.
Dragon
Level 5 HP 2,900 > 3,000
Level 6 HP 3,200 > 3,300
Training Elixir cost reduced.
Witch
Level 1 HP 270 > 320. DPS 500 > 100. Skeleton spawns 3 > 4
Level 2 HP 300 > 360. DPS 60 > 120
Level 3 HP 330 > 400. DPS 70 > 140. Skeleton Spawns 5 > 4
Builder Base
20 Wall Pieces added to BH8
Super P.E.K.K.A. death damage decreased.
More balance notes are listed in the full sneak peek.
As you can see from the extensive notes, Clash of Clans' Town Hall 12 update is absolutely true to its name. Just about every facet of the game has been rebalanced, but there aren't any new features designed to increase frustration levels. Common exploits have been nerfed, underused troops have been buffed and players receive greater loot rewards across the board. Especially when it comes to freemium mobile gaming, a changelog like that is pretty hard to come by. The only potential problem to watch out for is the undeniable power of the Electro Dragon. However, the hope is that its costs are so high that its use cases are rare enough that it won't really matter.
This is the biggest update Clash of Clans has received since Town Hall 11 went live in 2015, but Supercell has already teased that today's patch isn't the only major overhaul fans can expect to see this year. We don't know much about what's next, but developers insist you'll want to upgrade to Town Hall 12 to experience it.
Clash of Clans is available now on Android and iOS. The Town Hall 12 update should be going live now.
What are your thoughts on Clash of Clans' Town Hall 12 update now that it's been released? Did this patch live up to the hype? Tell us in the comments section!