Cold War Coming Back? Russia 'Assessing' Military Base in Cuba as U.S. Set to Leave Nuclear Missile Deal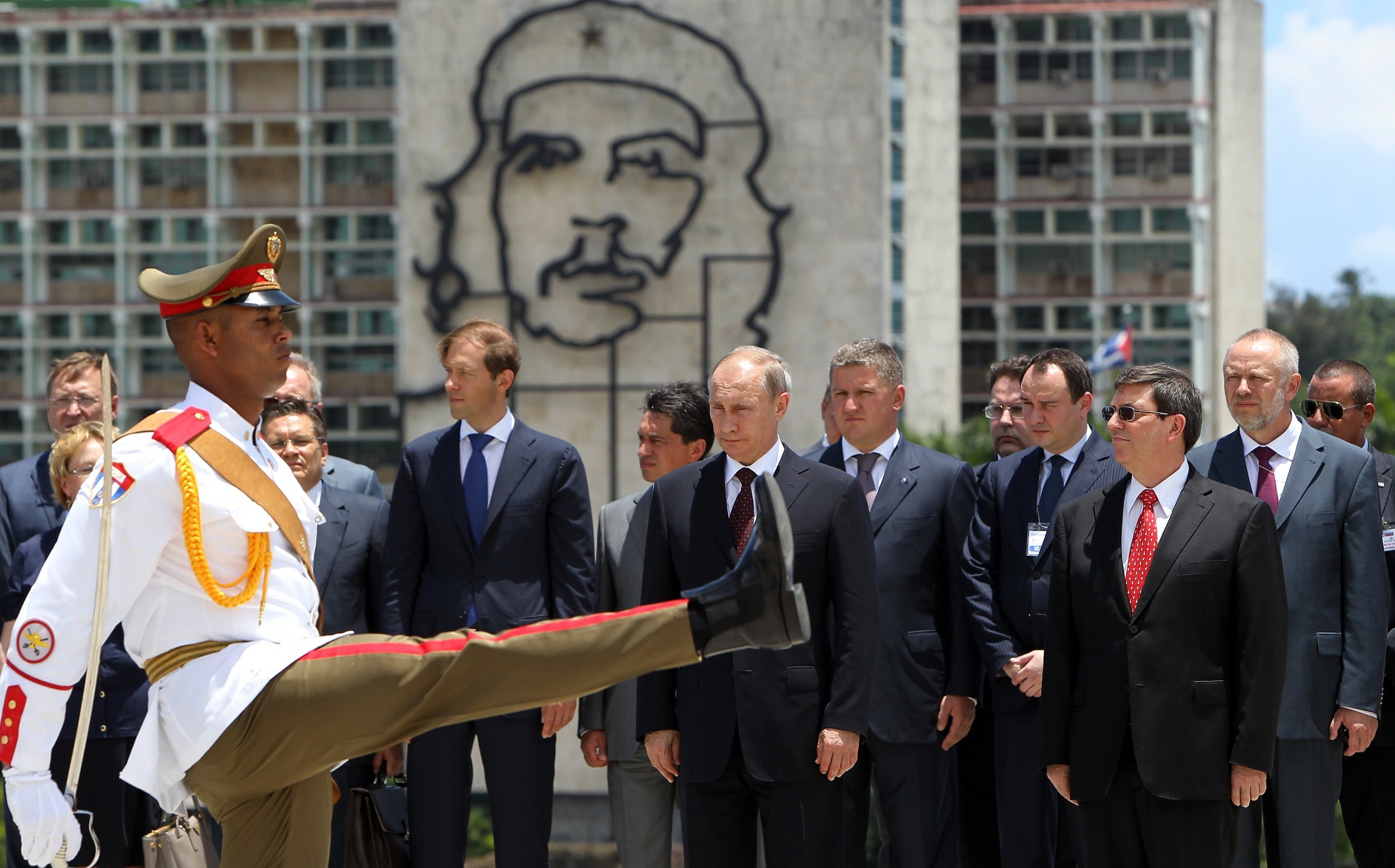 A senior Russian official said Wednesday that his country was seriously considering establishing a military base in Cuba, just as the two Cold War–era allies were set to meet for high-level talks and the United States mulled quitting a nuclear missile deal.
Colonel General Vladimir Shamanov, head of the Russian lower house of parliament's defense committee and a former airborne troops commander, became the latest Moscow figure to warn of the historic consequences of the U.S. leaving the 1987 Intermediate-Range Nuclear Forces (INF) Treaty. The U.S. and Russia have accused one another of violating the agreement, but now President Donald Trump has announced his intention to end it, paving the way for new nuclear and conventional weapons systems at a time of heightened tensions.
"In order to strengthen our military presence in Cuba, we need at least the consent of the Cuban government. After all, this question is more political than military, and today, it's probably premature to talk about any specific measures in response to a possible U.S. withdrawal from INF," Shamanov told the Interfax news agency.
"Now the active phase of assessing this scenario is underway and proposals will next be prepared with estimates," he added.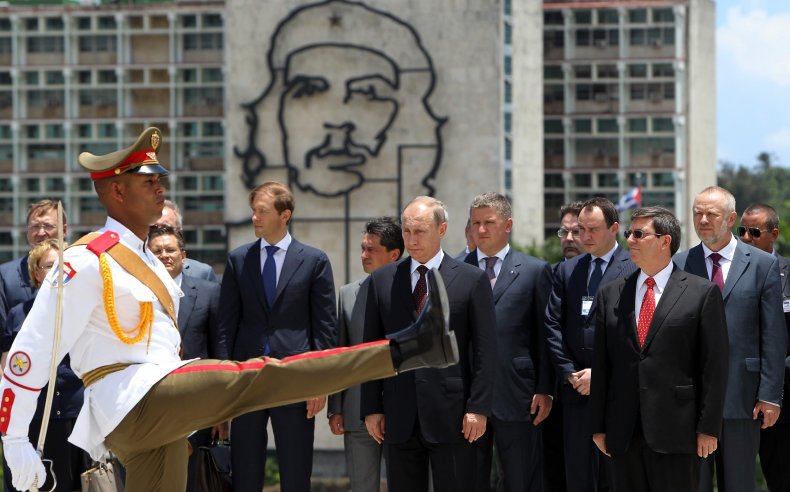 Shamanov's remarks came as Russian President Vladimir Putin was set to receive Cuban President Miguel Díaz-Canel on the first stop Friday of his debut world tour. The Russian politician went on to say that he would "not exclude" the prospect of a Russian military base in the Caribbean country coming up during these talks, which would also reportedly include a $50 million Russian loan for Cuba to buy weapons. Díaz-Canel, selected by his country's National Assembly to replace 86-year-old Raúl Castro in April, will then go on to visit the world's four other communist countries—China, North Korea, Vietnam and Laos.
Havana and Washington fell out after Fidel Castro ousted the island's U.S.-backed leader in 1959 and nationalized industries. In response, the U.S. enacted a near-total embargo on Cuba, compelling Castro to seek Soviet support. A CIA-sponsored attempt to overthrow the Cuban government in 1961 failed. In 1962, the U.S. discovered Soviet missile sites in Cuba and established a blockade to confront incoming Soviet forces in what came to be known as the Cuban Missile Crisis.
The tense standoff was settled after Moscow agreed to withdraw the weapons in exchange for Washington agreeing to remove U.S. missiles from Turkey. The U.S. embargo on Cuba remained, however, and, despite a thawing of ties under President Barack Obama in 2014, the Trump administration has reversed course and has blamed mysterious symptoms affecting U.S. diplomats in Havana on alleged sonic attacks.
Though Trump initially entered office expressing hope for a rapprochement between Washington and Moscow, he has also called for an expansion of military might. Last week, he announced that he sought to pull out of the INF treaty, a measure that banned the deployment of land-based nuclear and non-nuclear ballistic missiles with ranges of 500 to 5,500 kilometers (310 to 3,420 miles).
The Kremlin has warned that such a move showed the U.S. was, in fact, working on weapons systems that would violate the INF. It added, "If these systems are being developed, then actions are necessary from other countries, in this case, Russia, to restore balance in this sphere." Other current and former Russian politicians have drawn comparisons with the Cuban Missile Crisis.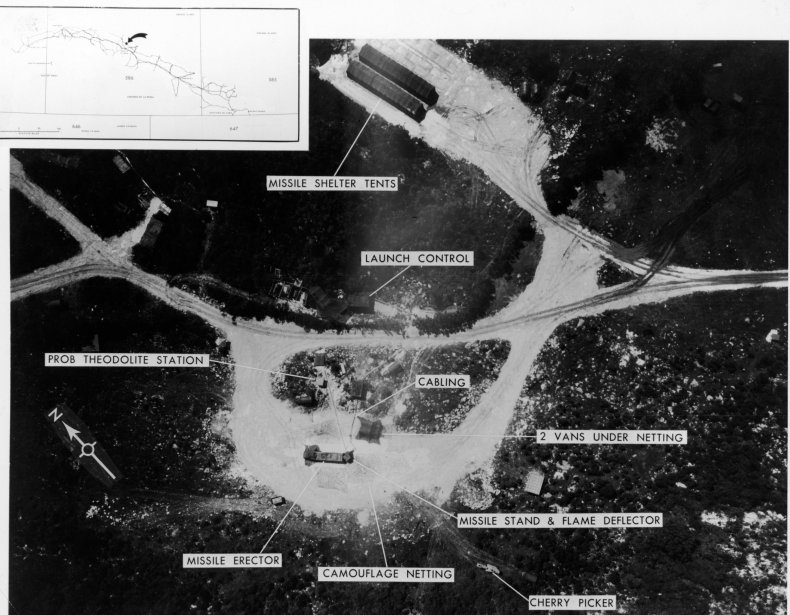 Last week, Shamanov himself told the official RIA Novosti news outlet, "If we don't stop now and don't sit down to talk, then we could, in the long run, create conditions comparable to the Caribbean crisis." That same day, Russian Senator Alexei Pushkov told the state-run Tass Russian News Agency that "the danger is that the United States is pushing the world to another Cuban Missile Crisis."
Former Soviet General Secretary Mikhail Gorbachev, who signed the INF treaty alongside President Ronald Reagan in 1987, has also cautioned of a new arms race erupting should the deal unravel. In April, he cited the Cuban Missile Crisis as he urged the U.S. and Russia to come together because military incidents between them "in today's charged atmosphere can lead to big trouble."