Colonial Pipeline Has New Outage with 11,000 Gas Stations Shut, Prices at 7-Year Highs
The Colonial Pipeline shut down for a second time on Tuesday as over 11,000 gas stations across the nation remain closed due to fuel shortages. Fuel prices have also hit their highest point in seven years amid the second shutdown.
On Tuesday, Colonial Pipeline announced that ongoing "hardening efforts" to restore fuel delivery had caused its pipeline's second shutdown. Unlike the pipeline's May 7 shutdown, the Tuesday shutdown was "not related to the ransomware or any type of reinfection," the company said in a series of tweets.
"Our internal server that runs our nomination system experienced intermittent disruptions this morning," the pipeline announced in a Tuesday tweet. "We are working diligently to bring our nomination system back online and will continue to keep our shippers updated."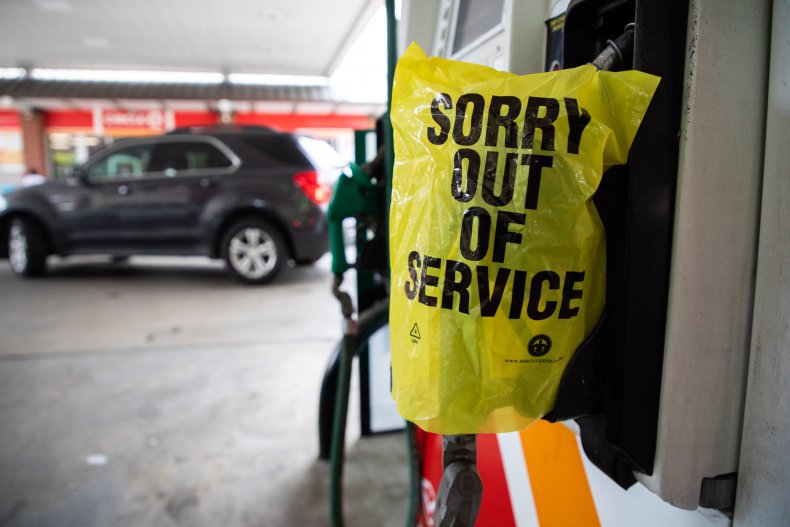 The shutdown occurred as over 11,670 gas stations remained closed due to fuel shortages nationwide, according to the gas news site OilPrice.com. U.S. gas prices have also reached their highest point in seven years, according to Reuters.
In some states, gas prices are a dollar or more higher than they were one year ago. One gas station in Georgia temporarily charged $7.99 a gallon, though the station owner said it was due to an error and not price-gouging.
The resulting fuel shortages have been exacerbated by consumers "panic-buying" and hoarding extra fuel to ensure their vehicles will stay running. The buying frenzy has caused miles-long lines at some gas stations. Some cars have also exploded when gas stored in portable tanks ignited.
In response to the pipeline's original shutdown, 17 states issued emergency declarations asking the federal government to help re-direct fuel to prevent shortages.
The over 5,500-mile pipeline delivers 2.5 million barrels of fuel per day to large U.S. markets. It also provides nearly half of the East Coast's fuel supplies. The Georgia-based company said it had to take its computer systems offline and shut down operations on May 7 after being targeted by a ransomware attack.
A criminal gang known as DarkSide took responsibility for the attack. The group apologized for the fuel disruptions, stating, "Our goal is to make money, and not creating problems for society.
While the ransomware used Russian, the Russian government disavowed involvement. Democratic President Joe Biden also said the Russian government wasn't behind the attack.
In a statement issued last Sunday, Colonial Pipeline announced that its personnel had taken "additional precautionary measures to help further monitor and protect the safety and security" of its pipeline.
Newsweek contacted Colonial Pipeline for comment.