MSNBC Host Contrasts Joe Biden's Loud Applause in Europe to Mike Pence's 'Sad' Silent Treatment
Vice President Mike Pence received the silent treatment instead of applause while addressing European audiences a couple times last week. Conversely, former Vice President Joe Biden received loud applause from an audience in Germany on Saturday.
MSNBC host Joy Reid pointed to the obvious contrast in the two American leaders' receptions on Sunday. First, Reid play a clip of Biden speaking in Germany on Saturday at the Munich Security Conference.
"As my mother would say, this too shall pass," Biden said, in reference to the divisive policies of the administration of President Donald Trump. "We will be back. We will be back," he said, leading to loud clapping from the audience, some of who stood to their feet. Raising his voice to be heard over the applause, Biden added: "Don't have any doubt about that."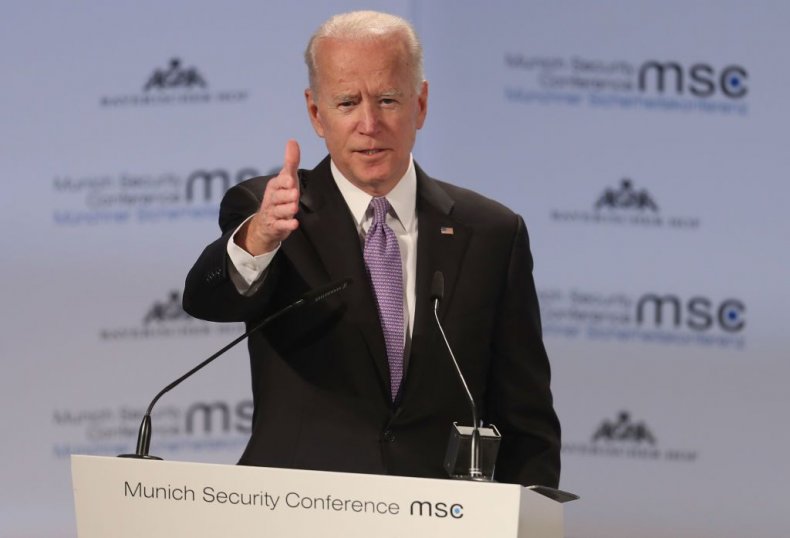 Reid responded to the clip saying: "That is what it sounds like when our international allies receive greetings from an American vice president speaking on behalf of America." She pointed out that Pence "didn't quite get the same response when he addressed the same security conference in Munich."
The host then played a clip of Pence sharing greetings from Trump with conference attendees in a speech. After announcing the president's greetings with a smile, Pence paused and looked down, appearing to expect an applause. But only silence followed.
"Ok, that was bad enough," Reid said. "But take a look at the reaction Thursday when Pence called for Europe to join America in pulling out of the Iran nuclear deal."
In that clip, Trump's vice president calls on European allies to pull out of the 2015 Joint Comprehensive Plan of Action – known commonly as the Iran nuclear deal. Trump withdrew the U.S. from the agreement in May in a move that was harshly criticized by the European Union, the United Kingdom, France and Germany. Despite pushback from the White House, Europe has set up a special purpose financial institution to continue doing business with Iran to circumvent U.S. sanctions.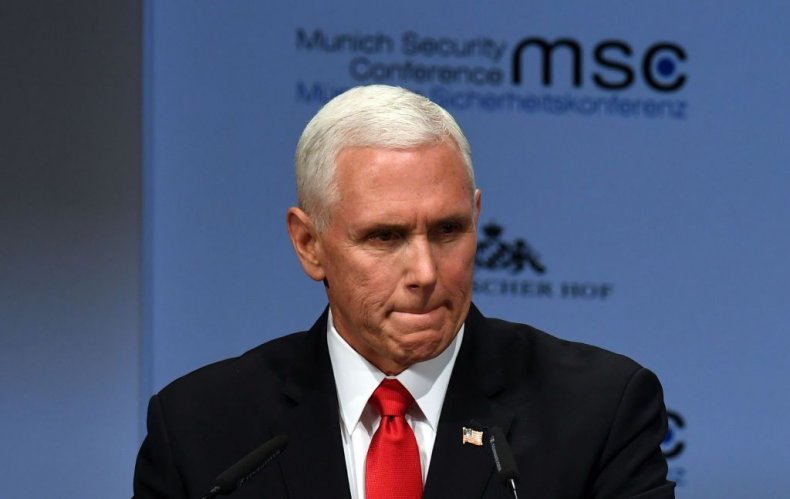 Pence argued in his Thursday remarks that withdrawal from the international treaty will "give the Iranian people, the region and the world, the peace, security and freedom they deserve." He then paused, appearing to expect applause, only to be met with complete silence before he continued.
"Ah, the sounds of silence," Reid said with a broad smile. "As Pence's dear leader would say, 'sad,'" she quipped.
European nations are at odds with Trump over numerous international issues including the Paris Climate Accord, the Iran nuclear deal, concern over U.S. support for NATO and trade tariffs. When it comes to the Iran deal, Europe has pushed to keep it in place because consistent reports from the United Nations' nuclear watchdog have found that it is working, and that the Iranian government has remained in compliance. Trump's own intelligence community agrees, with Director of National Intelligence Dan Coats and CIA Director Gina Haspel telling senators last month that the deal had effectively curbed the Persian Gulf Nation's nuclear capabilities.