The full agenda and line-up of speakers for this year's Conservative Political Action Conference (CPAC) has been confirmed.
The annual conservative gathering is being held at the Rosen Shingle Creek in Orlando, Florida and runs from this Thursday, February 24, through to Sunday, February 27.
Former President Donald Trump is this year's main attraction, headlining the bill and delivering a prime-time speech on Saturday evening.
The event has been touted as a platform for possible 2024 Republican presidential candidates to present their initial cases, as well as being a rallying call for the GOP ahead of this year's midterm elections in November.
A number of other prominent Republican figures are scheduled to speak at CPAC, among them are Senators Ted Cruz and Marco Rubio, Florida Gov. Ron DeSantis, South Dakota Gov. Kristi Noem, Donald Trump Jr., former Secretary of State Mike Pompeo and former Democratic Rep. Tulsi Gabbard.
John Schnatter, former CEO of the pizza chain Papa John's is also scheduled to speak. Schnatter resigned from his post in 2018 after saying a racial slur in a conference call.
Controversial former Missouri Gov. Eric Greitens also features on the line-up. Greitens stepped down from his role in 2018 amid allegations of sexual and physical assault on his hairdresser and has since announced a run for Senate.
This year's edition of the CPAC is being held under the banner 'Awake Not Woke' in a clear rejection of progressive politics and issues that have split the U.S. political agenda in recent years.
The theme is heavily reflected in the event's agenda, which includes speeches and panels such as: 'Obamacare Still Kills', 'They Can't Shut Us Up!', 'Fire Fauci', 'Woke Inc.', and 'The Moron in Chief' among many other events.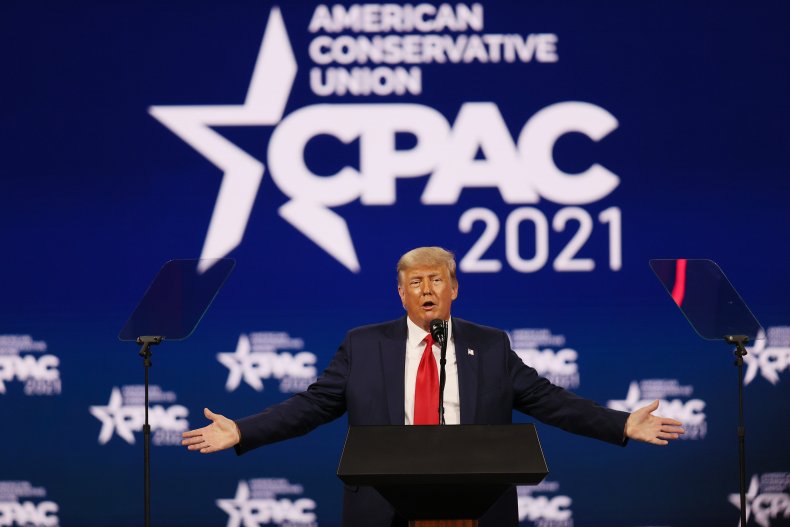 Far-right British politician Nigel Farage, a known friend and supporter of former President Trump, will also be speaking at the event.
The event's closing speech will be delivered by Donald Trump Jr. on Sunday evening, and followed by a musical performance from Lee Greenwood, whose signature song, 'God Bless the USA,' has been used by former President Trump as his walk-on music at rallies for several years.
Former NBA player Enes Kanter Freedom was also due to speak at the conference, but dropped out last week in order to "figure out NBA stuff."
According to the CPAC website, the annual conference is expected to attract over 18,000 people from a wide array of conservative circles, who gather to "fight for conservatism in America and abroad." General admission tickets to the event are being sold for $295, with premium tickets going for over $7,000.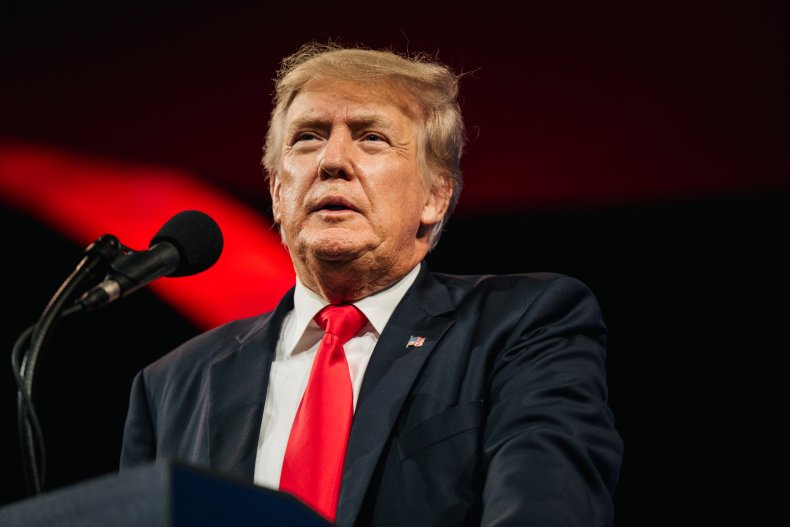 CPAC 2022 Speakers and Schedule
The following people are speaking at this year's CPAC in Florida:
Donald Trump
Ted Cruz
Marco Rubio
Ron DeSantis
Kristi Noem
Donald Trump Jr.
Mike Pompeo
Tulsi Gabbard
John Schnatter
Eric Greitens
Nigel Farage
Byron Donalds
Matt Gaetz
Rick Scott
Candace Owens
Glenn Beck
Larry Kudlow
Bryon Donalds
Marsha Blackburn
James Lankford
Mike Braun
Andy Biggs
Madison Cawthorn
Jim Jordan
Lauren Boebert
Ronny Jackson
Ken Buck
Sean Spicer
Sebastian Gorka
Ben Carson
Kimberly Guilfoyle
Dr. Robert Malone
Dr. Oz
James O'Keefe
Jack Posobiec
The full agenda can be found here.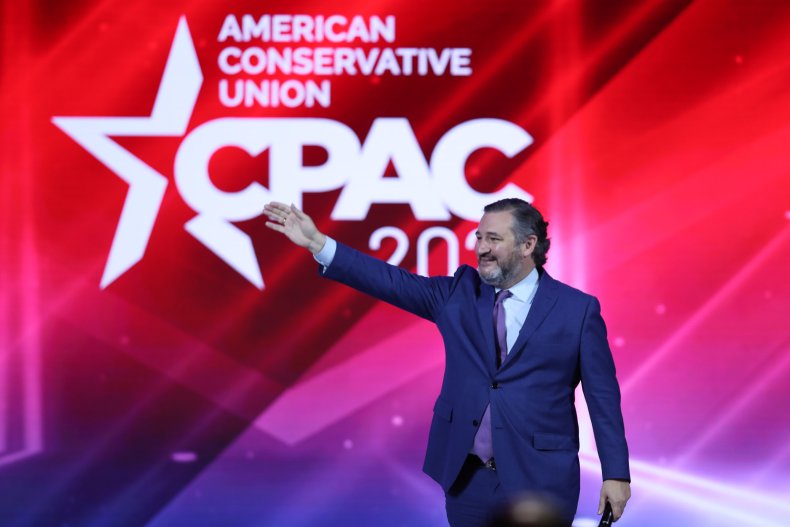 Liz Cheney and Adam Kinzinger headline rival summit
However, the event has also caused a split among Republican circles and a rival event is being held by GOP Trump-critics in Washington D.C. over the same weekend.
The Principles First group is hosting a two-day summit which has been labeled as "counterprogramming" to the CPAC. The summit is being held at the National Press Club on February 26 and February 27.
The event is set to focus on "conservatism's meaning and the path to a more principled future for our country" and will feature a number of speeches, panels and networking events.
Headlining the break-off summit are Reps. Liz Cheney and Adam Kinzinger, who were recently censored by the GOP.
Also appearing at the event are Georgia's Republican Secretary of State Brad Raffensperger, Georgia Lt. Gov. Geoff Duncan, former Republican Reps. Denver Riggleman and Joe Walsh, retired Lt. Col. Alexander Vindman, Olivia Troye, and U.S. Capitol Police Officer Harry Dunn.
Organizers are expecting around 300 people to attend the summit.