Crimea Will 'Never' Be Discussed in International Negotiations, Russia Says
The status of Crimea "cannot" and "will never" be discussed during international negotiations, a spokesperson for the Kremlin said on Monday.
Dmitry Peskov responded to comments made by President Donald Trump to reporters riding Air Force One on Friday. Trump told reporters he planned to discuss Moscow's 2014 annexation of Crimea from Ukraine, a move that is widely viewed as illegal under international law and saw Russia kicked out of the Group of Eight (G-8) summit—now the G-7—which brings together the world's most advanced economies.
"The Russian president has repeatedly stated and explained to his interlocutors that such an issue as Crimea cannot and will never be on the agenda because Crimea is an integral part of Russia," Peskov said, Russian state news agency Tass reported.
Peskov explained that President Vladimir Putin is ready to discuss "all the other questions" in the "search for potential common ground."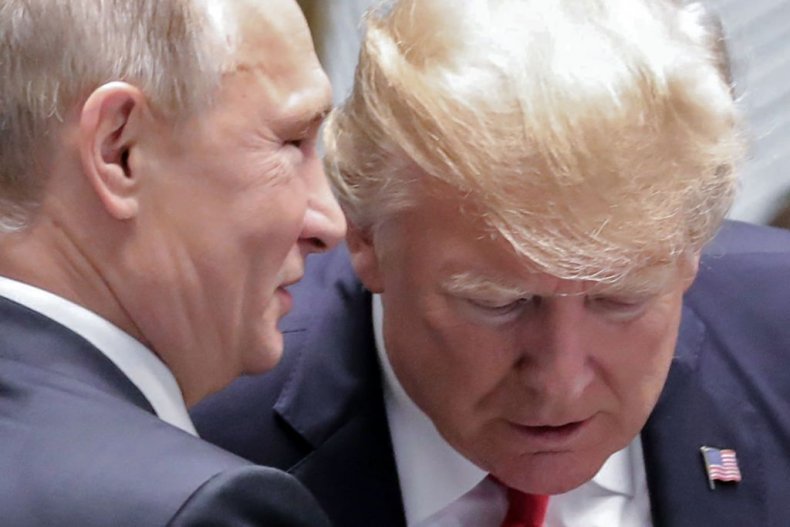 Washington has sent mixed signals when it comes to Crimea. While the official U.S. policy is that the territory belongs to Ukraine, Trump has suggested he may take a different stance.
"We're going to have to see," Trump said when asked directly about the issue by reporters, Radio Free Europe reported. However, National Security Adviser John Bolton emphasized last week that the U.S does not consider Crimea to be part of Russia and does not plan to recognize the annexation.
At the same time, Trump has also repeatedly stated that he wants to improve relations with Moscow, and recently advocated for Russia to be readmitted into the G-7. A BuzzFeed News article citing anonymous sources also recently circulated widely, reporting that during the G-7 summit in Canada last month, Trump said that Crimea is part of Russia because the people there speak Russian. Responding to the reports, Russian television hosts declared that "Crimea is ours, Trump is ours."
Putin and Trump plan to meet in Finland's capital, Helsinki, on July 16 following a NATO summit, an official White House announcement confirmed last week. The two leaders have crossed paths twice since Trump began his term in office, however both times the meetings came on the sidelines of bigger summits.
"The two leaders will discuss relations between the United States and Russia and a range of national security issues," the statement said.
Despite Trump's stated goal of improving relations with Putin, European allies and neighbors of Russia are wary about Moscow's expansionist ambitions. Norway, Poland, Sweden, Estonia, Latvia and Lithuania have expressed concern about Russia following its actions in Ukraine.
In early June, Russia promised "consequences" in response to Norway's plan to more than double the presence of U.S. Marines within its borders starting next year. In May, reports circulated suggesting that Poland had offered $2 billion for the U.S. to permanently station troops within its borders. Russia responded to the reports, saying such a move could "lead to counteraction from" its side.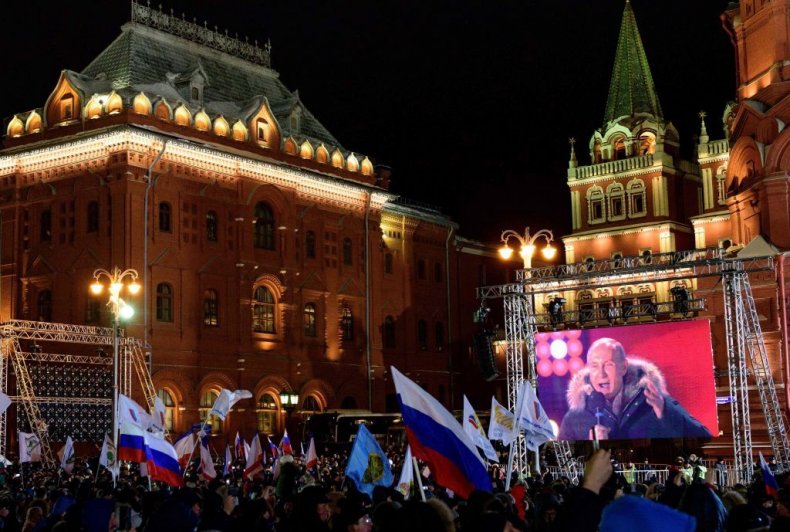 With tensions at a high, experts have expressed concern about Trump's plan to meet with Putin
"I fear his eagerness to get along with Putin might produce concessions that do not serve American national interests," Michael McFaul, ex-U.S. Ambassador to Russia, recently told The New York Times. "If Trump heaps the kind of praise on Putin that he devoted to Kim Jong Un, that will be a giant victory for Putin. That's all Putin needs for a successful meeting."
Steven Pifer, ex-U.S. Ambassador to Ukraine, previously told Newsweekthat Putin would benefit significantly from a meeting with Trump.
"It would help bolster [Putin's] image as a key international player. A substance-free meeting, on the other hand, would do nothing for Mr. Trump, given questions at home about contacts between his campaign and Russian officials," Pifer said.