Pet Crocodile Kills Woman While Being Fed, Biting Off Her Arm and Abdomen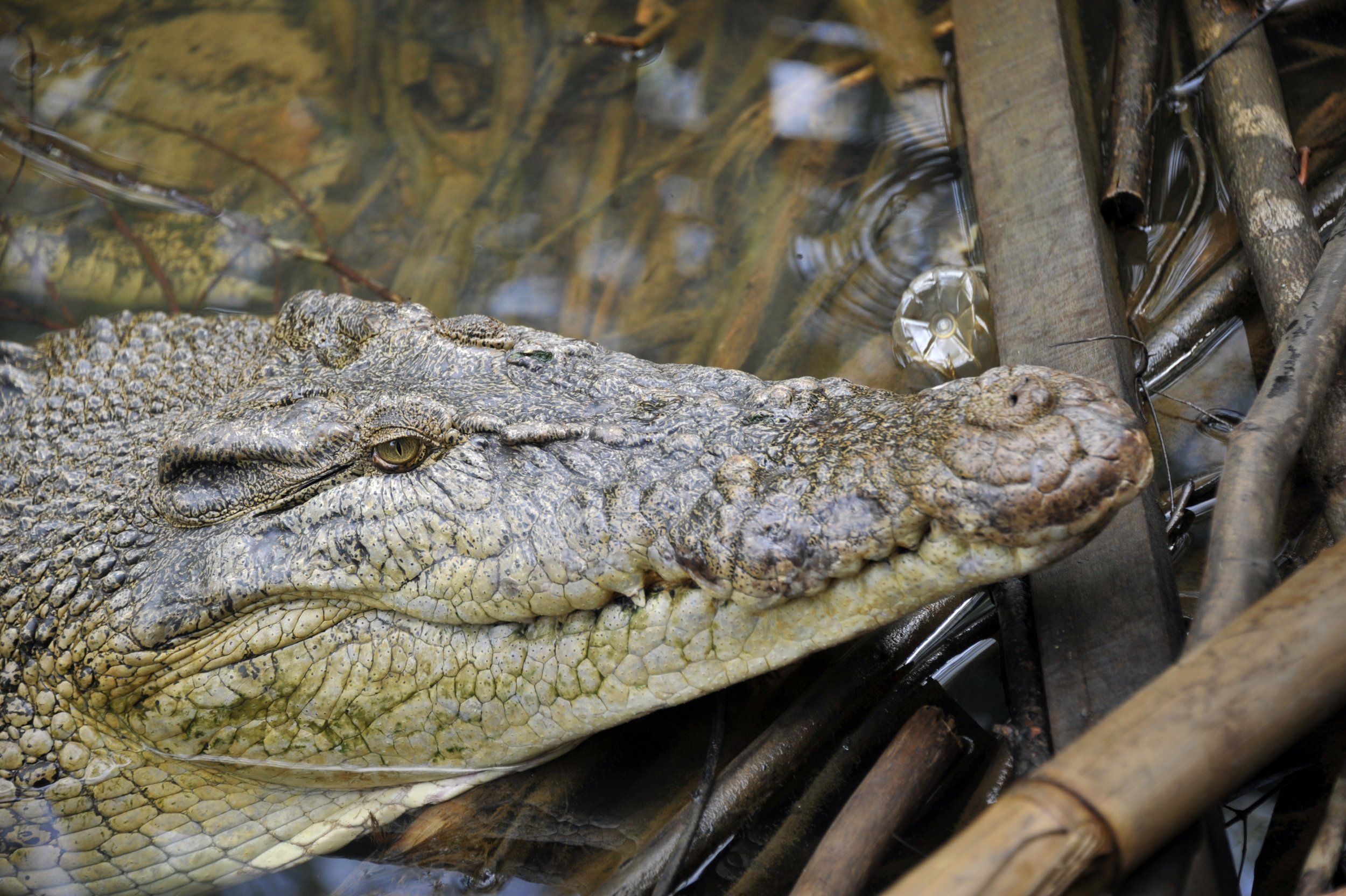 A woman in Indonesia was killed while feeding a pet crocodile, which was kept illegally on the island of Sulawesi.
Deasy Tuwo, 44, was feeding the 1,543-pound reptile, which lived in an enclosure at a pearl farm where she worked, the BBC reported on Thursday. It's unclear whether Tuwo was dragged into the enclosure by the crocodile – named Merry – or somehow fell in.
Tuwo, who was in charge of the farm's laboratory, was found by her colleagues the following morning. The crocodile had reportedly bitten off one of her arms and most of her abdomen, according to Yahoo News UK. Authorities believed the crocodile had consumed the woman's body parts and they were still inside its stomach.
Hendriks Rundengan, from the North Sulawesi Natural Resources Conservation Agency, told the BBC that officials had previously attempted to remove the creature, which is more than 14 feet long, from the farm. However, they had never been allowed to enter.
"We've come here a few times but the fences are always locked," Rundengan said.
Now, authorities are searching for the Japanese owner of the farm, who also illegally owned the crocodile. Merry has been temporarily relocated to a conversation site.
Crocodile attacks are frequently reported throughout the world.
In June of last year, Docho Eshete, a Christian pastor, was leading a baptism ceremony at a lake in Ethiopia when he was attacked and eaten by one of the large reptiles. Some of those attending the religious service managed to use fishing nets to keep the animal from dragging his body away, but they were unable to save his life.
Another incident in Indonesia last summer saw a mob of angry villagers storm an animal sanctuary and slaughter 300 crocodiles after a local man had been killed by one of the reptiles. Local police said at the time that they could press charges against some in the mob, as killing a protected species can result in a fine and possibly a prison sentence.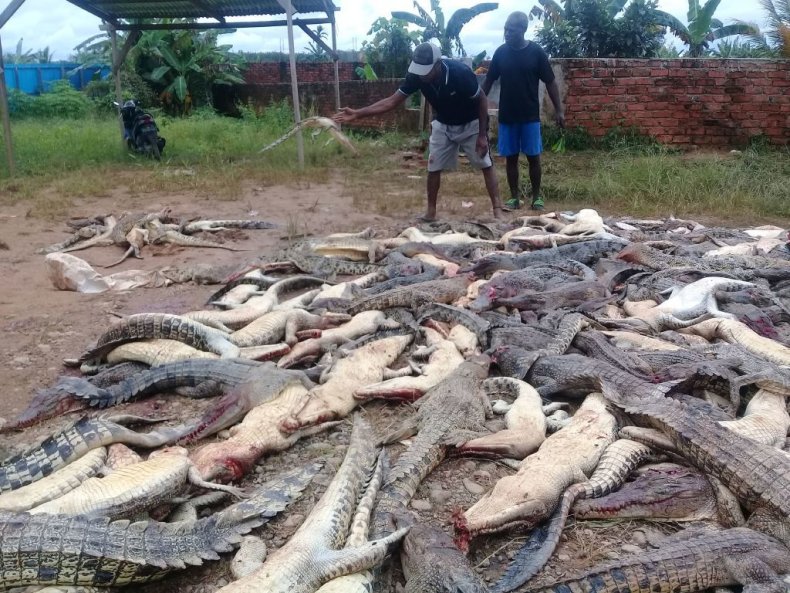 Later in September, a mother and her 5-month-old child in Uganda were killed by one of the creatures as they retrieved water from the shores of Lake Albert. ''Residents tried to save her but their efforts were fruitless as the crocodile had already disappeared with her body in the waters," an eyewitness said at the time.
A female ranger was also killed by a crocodile while fishing in a remote part of Australia in October. She was with her family nearby at the time. When they noticed she was missing, they found her splashing in waist deep water, but it was too late to save her.