Dave Portnoy Condemns Roe v. Wade Ruling: 'This Is Just Pure Insanity'
Dave Portnoy, founder of the sports and culture brand Barstool Sports, has taken to Twitter to get political, which he does not often do, by making a statement that America "is going backwards" following the Supreme Court's overturning of Roe v. Wade.
On Friday, Portnoy, who has described himself as neither liberal nor conservative and who famously interviewed former President Donald Trump in 2020, declared an "emergency press conference," saying, "I feel like I have to speak." He added that his opinion does not represent Barstool Sports.
"To me, this is just pure insanity," Portnoy said. "We are literally going backwards in time. It makes no sense how anybody thinks it's their right to tell a woman what to do with her body. I just don't get it. To take away the ability to make informed decisions on how they want to live their lives is bananas."
His video has been viewed over 1 million times on both Instagram and Twitter.
He said that while constitutionalists would disagree with his stance, the effects of the Supreme Court's ruling will disproportionately impact certain individuals in multiple states—specifically mentioning those in poverty who cannot afford to travel to another state where abortion may be legal.
He also referred to the origins of the Constitution and how some laws become antiquated over time, wondering if the same laws applied to society today will exist "like a million years from now."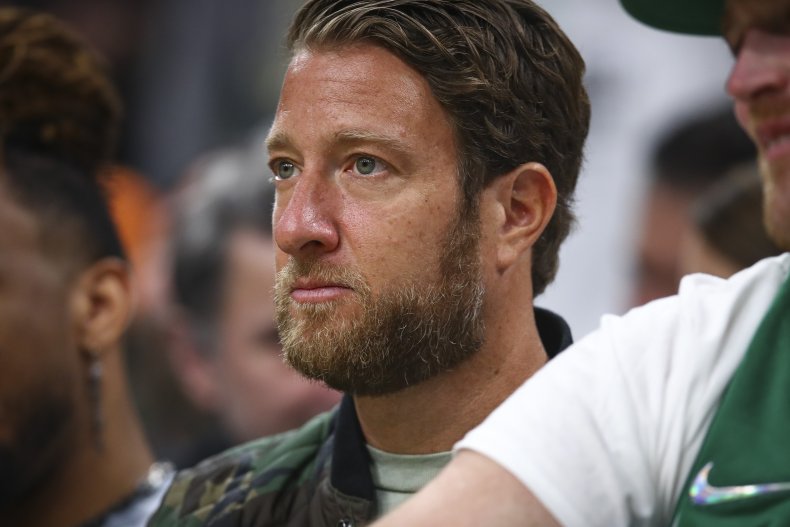 "The world evolves, people evolve, technology evolves. You've got to evolve," he said. "You can't stick with this document and look at that and be like, 'That's the end all, be all.' It's literally crazy pills."
He added that his rant was coming from someone who believes the U.S. "is the best country by a mile," saying that he "honestly believes" that 95 percent of Americans share his ideology toward America in general.
"What's next, same-sex marriage?...That's why we have to vote for the morons like Biden—who is borderline incompetent—because it's too dangerous to vote Republican," Portnoy said near the end of his post.
In Friday's opinion, Justice Clarence Thomas actually alluded to the ruling that allows same-sex marriage potentially being overturned and referenced other Supreme Court decisions, including the 2003 ruling in Lawrence v. Texas and the 2015 decision in Obergefell v. Hodges.
Lawrence established that criminal penalties for sodomy or private sexual acts between consenting adults are unconstitutional. That decision came down in a 6 to 3 ruling. Obergefell legalized same-sex marriage nationwide in a 5 to 4 decision.