David Bowie Heading for First U.S. No.1 Album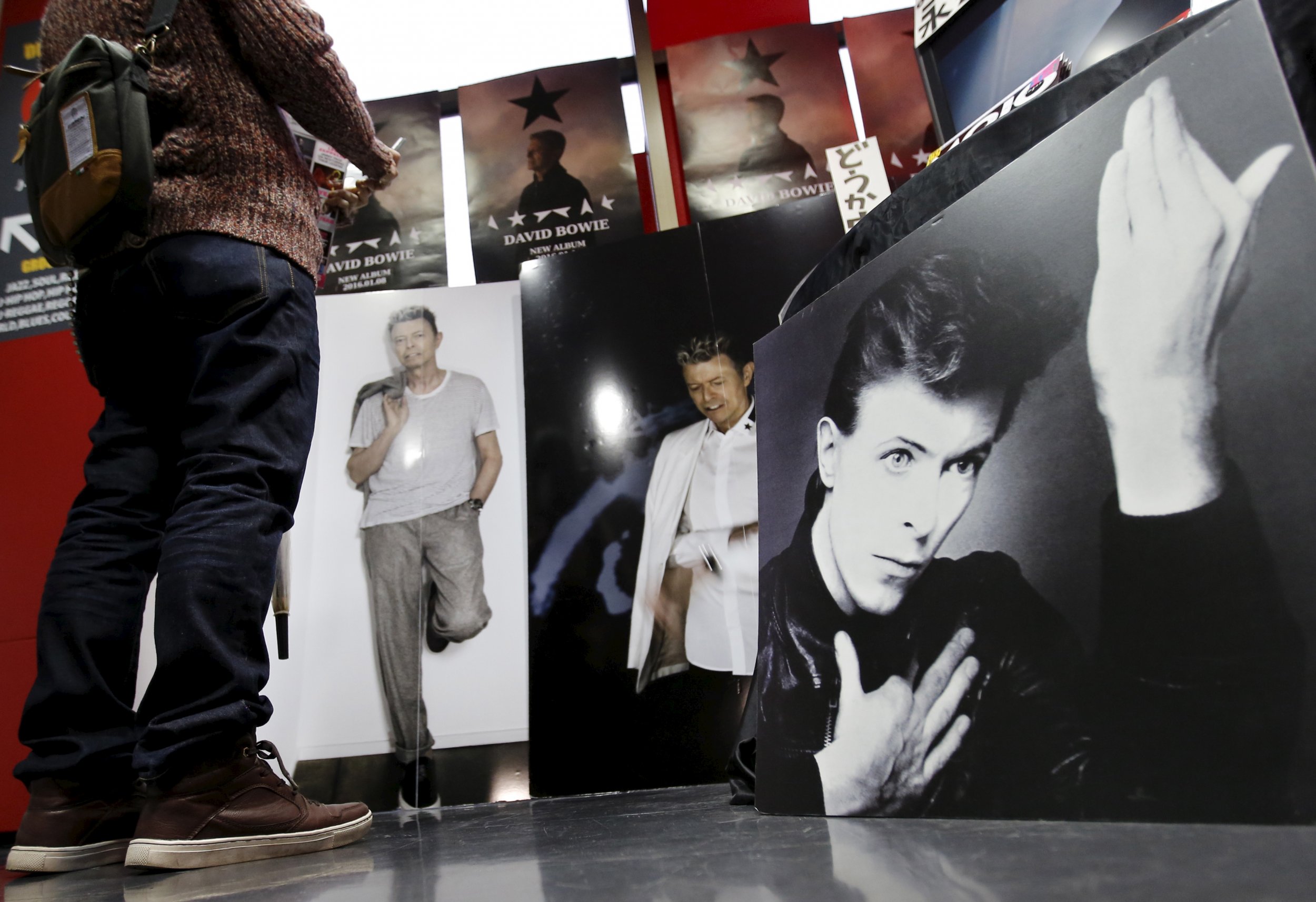 There are two things that reliably trigger a sudden desire within society to revisit a musician's body of work: a Hollywood biopic, and their death. The creative genius that was David Bowie is no exception to this rule.
According to Billboard, Bowie's 27th, and last, studio album Blackstar is set to give the singer his first U.S. No. 1. album. Forecasters expect the record to sell 130,00 copies by Friday enough to launch it past Adele's 25 to the top of the Billboard 200 by the end of January.
The Thin White Duke has had seven Billboard top 10 albums in the U.S., with 2013's The Next Day achieving the highest ranked spot when it debuted at No. 2.
Station to Station peaked at No. 3, Let's Dance at No.4, 1974's Diamond Dogs reached 5th. Bowie's first live album David Live also appeared in the top 10 at No.8, as did Young Americans at No. 9 and finally Changesonebowie in the number 10 slot.
The surge in sales is not confined to America. As of Wednesday morning, Bowie's albums occupied all but seven of the top 20 positions on the iTunes UK album chart, with Blackstar, The Best of David Bowie 1969/1974, Nothing Has Changed, Hunky Dory, Best of Bowie, and The Rise and Fall of Ziggy Stardust holding the top six positions respectively. Bowie has previously had nine U.K. number one albums.
On Spotify, The Guardian reports that streams of Bowie have increased by 2,822 percent since his death on January 8. The streaming service estimates that around 2.5 million people who hadn't listened to the musician in the month prior to his death, played his songs after the tragic news broke, with tracks "Heroes" and "Let's Dance" proving the most popular.
Meanwhile, producers of the off-Broadway musical Lazarus, written by Bowie and based on his 1976 film The Man Who Fell To Earth expect the show to travel to the West End "in the fullness of time," The Telegraph reports.
Since his death, demand for tickets has soared for the play, that is currently running at the New York Theatre Workshop, with tickets on StubHub currently on sale for as high as $1,900.