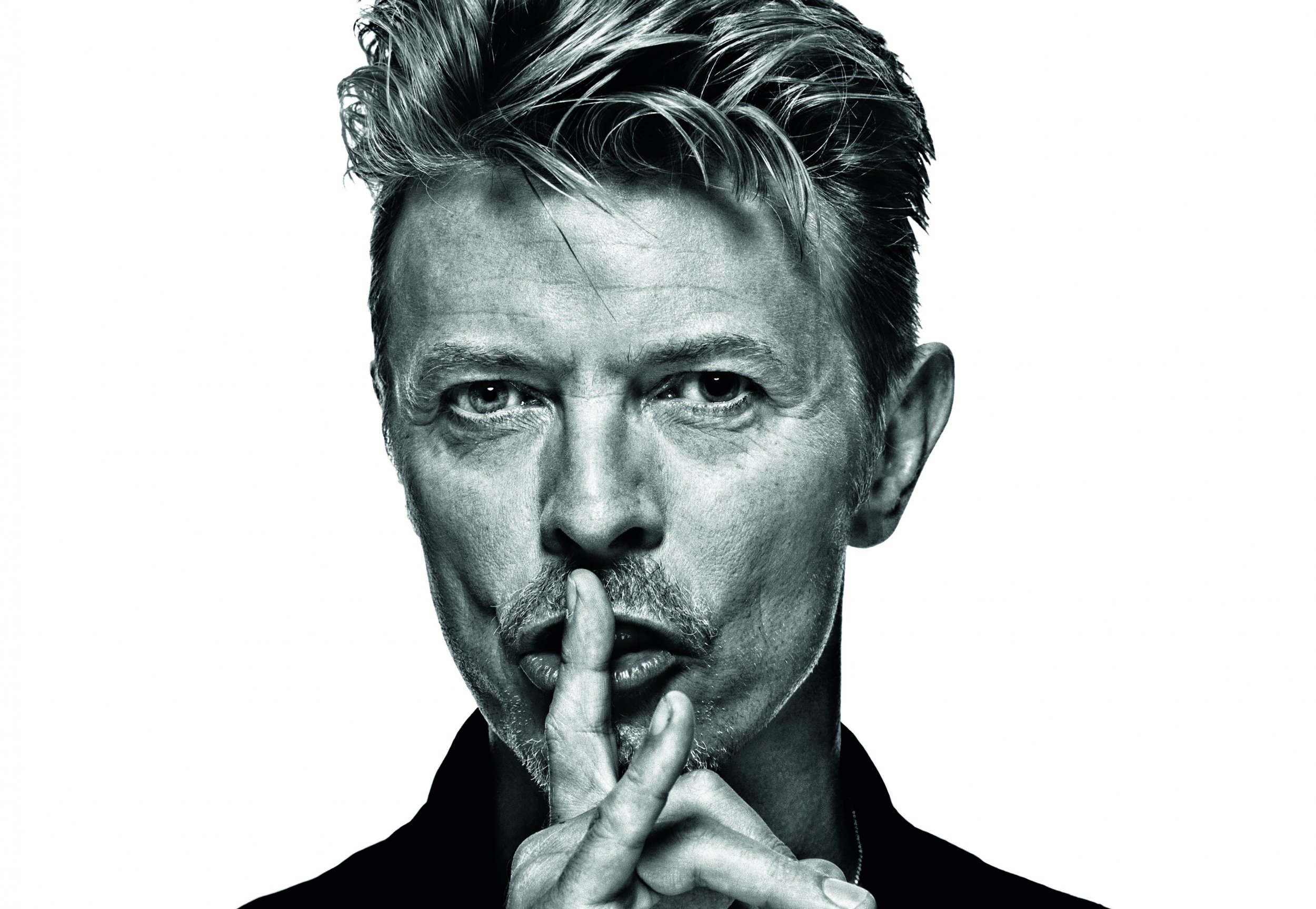 David Bowie's personal art collection will be revealed to the public for the first time in November, before being auctioned off by Sotheby's in London.
The late musician, who died in January following a battle with cancer, amassed an impressive collection of artworks in his lifetime, including contemporary pieces from the likes of Damien Hirst, Henry Moore, Graham Sutherland and Frank Auerbach.
Around 400 pieces from Bowie's extensive collection will be exhibited and sold.
A spokesperson for the Starman's estate said: "David's art collection was fueled by personal interest and compiled out of passion. He always sought and encouraged loans from the collection and enjoyed sharing the works in his custody. Though his family are keeping certain pieces of particular significance, it is now time to give others the opportunity to appreciate – and acquire – the art and objects he so admired."
In an interview with The New York Times in 1998, Bowie spoke of his deep passion for art, saying it was "the only thing I'd ever wanted to own." He explained: "It has always been for me a stable nourishment. I use it. It can change the way I feel in the mornings. The same work can change me in different ways, depending on what I'm going through."
So deep was his love for art, Bowie became a contributor to Modern Painters magazine, where he interviewed the likes of Jeff Koons and Tracey Emin. In 1998, the musician launched an art-book publishing company, 21, with the magazine's editor Karen Wright.
The Bowie/Collector exhibition will take place at Sotheby's in London from November 1 to November 10. The artworks will then be auctioned in a two-day sales event on November 10 and 11. A preview of the exhibition will commence in London on July 20 and travel to Los Angeles, New York and Hong Kong before returning to London in time for the official launch on November 1.
"Eclectic, unscripted, understated: David Bowie's collection offers a unique insight into the personal world of one of the 20th century's greatest creative spirits," said Sotheby's Europe chairman Oliver Barker.
Bowie's collection in focus
Key among the late musician's vast collection are pieces by modern and post-war British artists such as Frank Auerbach and Harold Gilman, many of whom captured his hometown of London in expressive ways in their work:
Auerbach's Head of Gerda Boehm, painted in 1965, is among the pieces being auctioned. The piece was last exhibited in 2001 when the singer lent it to the Royal Academy of Arts. It is valued between £300,000 and £500,000.
A psychedelic 1995 painting by Damien Hirst—titled Beautiful, Shattering, Slashing, Violent, Pinky, Hacking, Sphincter Painting—will also be auctioned. Bowie expressed his enthusiasm for Hirst to The New York Times saying: "He's different. I think his work is extremely emotional, subjective, very tied up with his own personal fears—his fear of death is very strong—and I find his pieces moving and not at all flippant."
But Bowie's array of paintings also extended beyond Britain: he came to own American artist Jean-Michel Basquiat's Air Power in the late 1990s. Bowie famously portrayed Basquiat's mentor Andy Warhol in Julian Schnabel's 1996 biopic Basquiat, giving him a profound connection with the artist.
"It comes as no surprise to learn that he had a not-so-hidden ambition to be a rock musician, as his work relates to rock in ways that very few other visual artists get near," Bowie wrote in Modern Painters in 1996.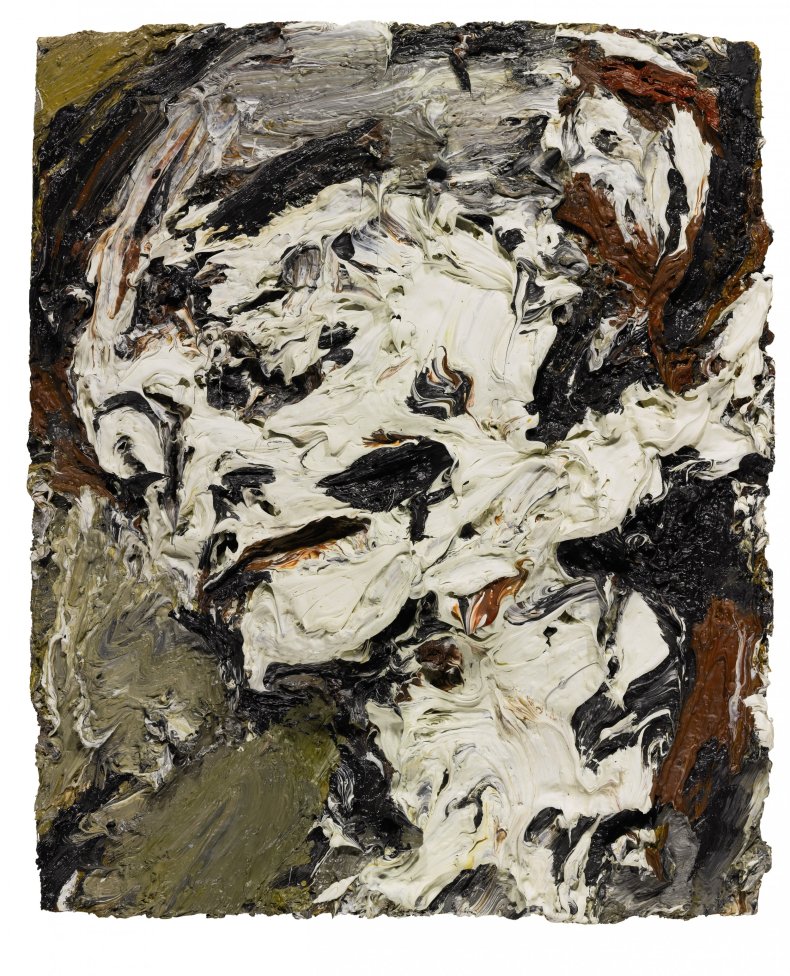 The selling of death
While this latest auction may be the most extensive in the months since Bowie's death in January—and backed by his family and estate—it is by no means the first.
A piece of paper containing handwritten lyrics for the song "The Jean Genie", which featured on the rocker's iconic album Aladdin Sane, was auctioned with a starting bid of $43,000 in March. And in June, a lock of Bowie's hair was auctioned by a former Madame Tussauds wig-maker who helped create the singer's waxwork figure for the chain's London museum. (Prince, who died in April, has also been the subject of various auctions.)
Valuation expert Patrick van der Vorst, a former department head at Sotheby's and CEO of valuation firm Value My Stuff, says the trend of post-death auctions, especially so soon, is likely for monetary reasons.
"Offering items for sale soon after the artist death is not really a tribute, a way to honor [the deceased], or a morbid curiosity, it is purely driven by people wanting to cash in and is sadly commercially driven," van der Vorst tells Newsweek.
He says that while a "lot of items tend to come on the market within the first few months of an artist's death," often the "very best memorabilia" is held by collectors for a long time and is unlikely to come on to the market so soon.
Of course, some of the pieces in Bowie's collection are by world famous artists like Basquiat and Hirst, whose pieces would sell on their name recognition alone. How, if at all, might Bowie's ownership increase their value?
"It is hard to quantify exactly how much the Bowie provenance will add to the results of already well established artists," explained van der Vorst. "What it will do, especially in the context of a single owner sale, is open up interest to a wider audience, crossing contemporary art collectors and pop memorabilia collectors.
"Basquiat and Hirst very much suit the individual and avant-garde spirit of Bowie's artistic expression, [so] the provenance will certainly add a great deal of value. With this in mind I believe it should add between 25 - 50 percent to the actual value."