Top Democrat Blasts Donald Trump for Acting Like a 'Dictator' and Threatens 'Very Large' Contempt Fines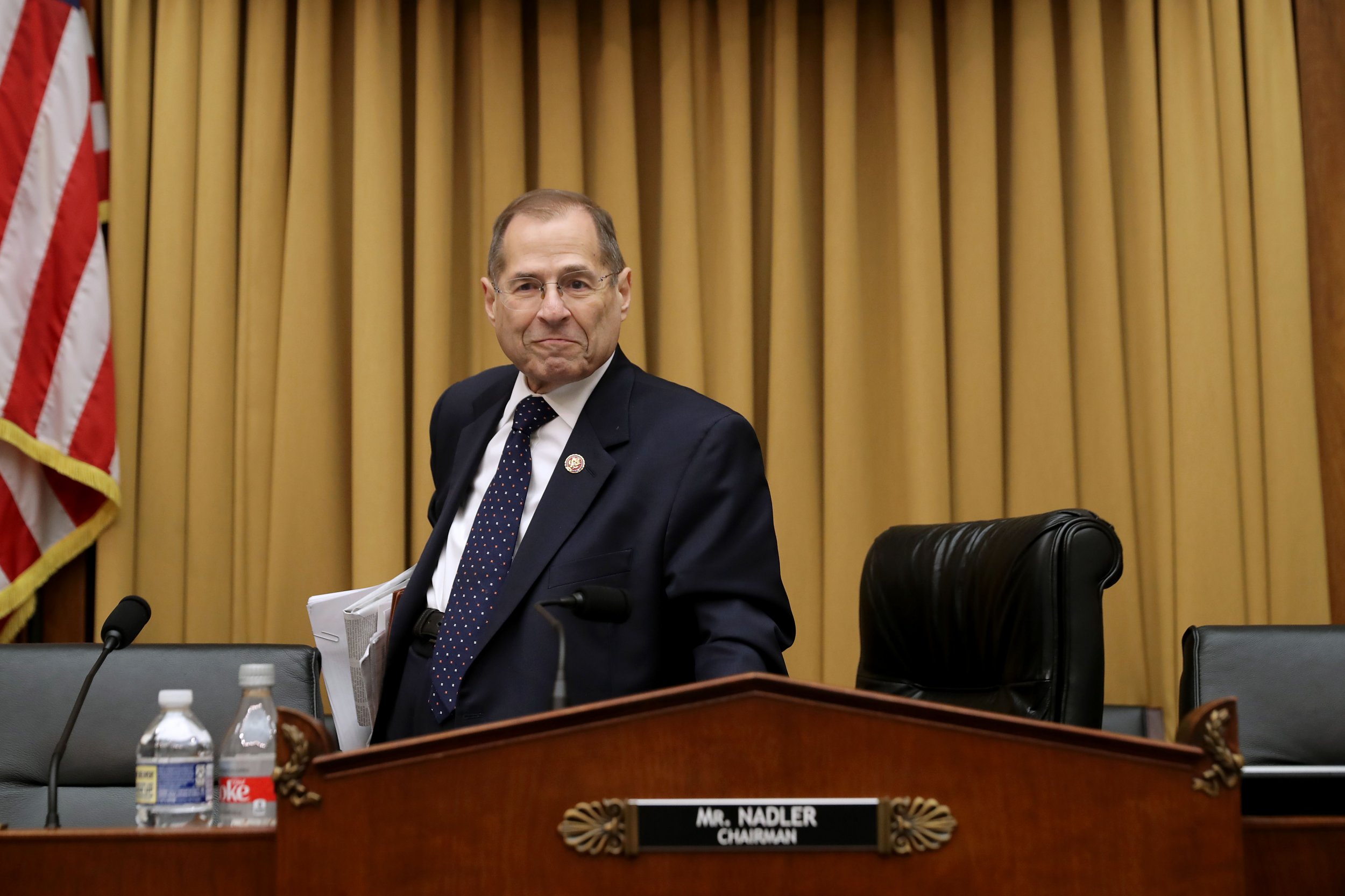 On the heels of the White House accusing Democrats of conducting a "do-over" of special counsel Robert Mueller's Russia probe and saying it won't cooperate with congressional demands for information, a top House Democrat blasted the administration for acting like a dictatorship and threatened to issue "very large" fines to those held in contempt of Congress.
The move by the White House to stonewall Democrats' demands, coupled with Democrats' threats to impose fines and possibly jail officials held in contempt of Congress, further escalated the ongoing feud between the two sides.
In a letter Wednesday, White House counsel Pat Cipollone urged House Judiciary Committee Chairman Jerrold Nadler to cease his investigations into alleged obstruction of justice and abuse of power by Trump, arguing that the Democrats' probes have no "legitimate legislative purpose." Instead, he accused Nadler and his Democratic colleagues of attempting to conduct a "do-over" Russia investigation by subpoenaing witnesses and documents, including the unredacted Mueller report, and holding administration officials in contempt.
Responding to the accusation on the House floor, Nadler pushed back just minutes later to reporters.
"The White House is making the outrageous claim that a president cannot be held accountable in any way to the American people," Nadler said. "They say the Justice Department can't hold them accountable since the sitting president cannot be indicted, and now they're saying that Congress cannot hold a president accountable. This is ridiculous. They would make the president above the law."
The White House's assertion that it does not need to comply with Congress' oversight investigations, Nadler continued, was reminiscent of "a dictator."
Cipollone responded to a sweeping March 4 request by Nadler for documents and testimony from 81 people or entities, including administration officials and private businesses, as part of his wide-ranging investigations into alleged corruption and obstruction by Trump.
"Congressional investigations are intended to obtain information to aid in evaluating potential legislation, not to harass political opponents or to pursue an unauthorized 'do-over' of exhaustive law enforcement investigations conducted by the Department of Justice," Cipollone wrote. "Unfortunately, it appears that you have already decided to press ahead with a duplicative investigation, including by issuing subpoenas, to replow the same ground the Special Counsel has already covered."
Nadler threatened to issue more subpoenas to obtain the information and testimony the White House has refused to provide. And he vowed to hold in contempt whoever does not comply with those subpoenas.
"We will subpoena whoever we have to subpoena. We will hear from Mueller, we will hear from [former White House counsel Don McGahn]," Nadler said after Cipollone's letter. "You'll hear from a lot of other witnesses."
No headway has been made on establishing a testimony date for Mueller, according to Nadler, who said earlier that morning that the Justice Department was "reluctant" to allow the special counsel or McGahn to testify.
McGahn, at the direction of the White House, refused to turn over subpoenaed documents last week, prompting Nadler to threaten contempt proceedings if he fails to appear for scheduled testimony next week. McGahn was a key witness in the Mueller report, saying that the president directed him to fire Mueller, and then create a false narrative to justify the firing, in order to hinder the special counsel's probe. But McGahn refused to go along, according to the report.
Nadler further warned that if the White House continues to not comply with congressional subpoenas, House Democrats will seek to impose "very large" fines on individuals found to be in contempt through the inherent contempt process. That includes the country's top law enforcement official, Attorney General William Barr, who was cited for contempt by the committee last week for refusing to turn over the subpoenaed unredacted Mueller report and underlying evidence. Treasury Secretary Steve Mnuchin and IRS Commissioner Charles Rettig have also refused demands for Trump's taxes under an IRS statute, resulting in a subpoena.
Judiciary Committee Democrats have advocated using inherent contempt, a process not used by the House in more than 80 years, but the Democratic leadership opposes it. The process would need full House approval before the offender could be jailed or fined.
Nadler said his committee was seriously considering inherent contempt, which would be "in addition to" civil contempt proceedings through a lawsuit. "It was the main procedure used for 150 years," Nadler said. "And we may have to do it again."