Democrat Val Demings Defends Cop Who Shot Ma'Khia Bryant, Citing Experience as Police Officer
Representative Val Demings, a Florida Democrat, defended the cop who shot and killed Ma'Khia Bryant, a Black teenager, in Columbus, Ohio on Tuesday—citing her own personal experience working as a police officer.
Bryant, who was 16 years old, was killed by officer Nicholas Reardon outside her home on Tuesday afternoon. Body camera footage released by police appear to show Bryant lunging at multiple individuals while holding a knife before she was fatally shot by Reardon. The officer fired his gun several times as Bryant struggled with another girl against a car.
"When I served as a police chief, what I prayed for daily, was that my police officers would respond as they are trained to do," Demings told CBS News' Face the Nation in a Sunday interview. She said that every incident still requires a review to ensure that officers acted according to their training and official policies.
"It's a sad moment for me," the Democratic congresswoman said. "But I also was a patrol officer, who was out there on the street having to make those split-second decisions. You know, now, everybody has the benefit of slowing the video down and seizing the perfect moment. The officer on the street does not have that ability."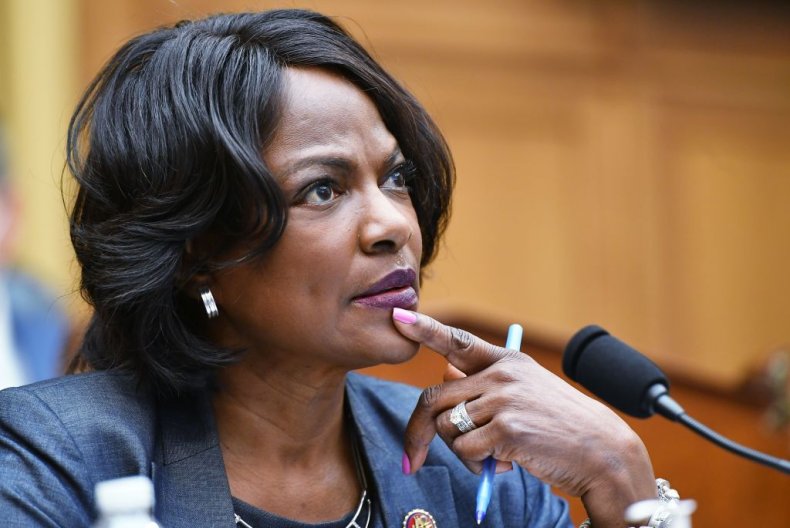 Demings said that split-second decisions are "tough." She added that based on "the limited information that I know and viewing the video, it appears that the officer responded as he was trained to do, with the main thought of preventing a tragedy and a loss of life of the person who was about to be assaulted."
From 2007 to 2011, Demings served as the chief of the Orlando Police Department. She began her law enforcement career with the police department in 1983. As the first woman to lead the police department, she oversaw a 40 percent decrease in violence in the central Florida city.
The Ohio Bureau of Criminal Investigation is probing the shooting of Bryant. Black Lives Matter and anti-racism demonstrators have gathered for multiple days in Columbus, and other cities around the country, to demand justice and accountability in the wake of Bryant's death.
The police shooting came the same day that the guilty verdict against former Minneapolis police officer Derek Chauvin was announced. Chauvin murdered George Floyd, an unarmed Black man, in May of last year by kneeling on his neck for nearly nine minutes as onlookers pleaded with him to stop.
Floyd's murder sparked massive demonstrations across the country—and around the world—as activists and many lawmakers demanded an end to systemic racism and police brutality. But even as the trial for Chauvin unfolded this month, police across the country killed an average of more than three Americans per day, according to The New York Times. An analysis published Friday by The Washington Post found that nearly 1,000 Americans were killed by police in 2020. When examining data from 2015 through 2020, the Post found that Black Americans were killed by police at a rate more than twice as high as white Americans.
Newsweek reached out to Demings' press representative for further comment.