Derek Chauvin Booking Photo Shows Ex-Cop in Prison
A new booking photo shows Derek Chauvin in prison as he awaits sentencing after being convicted of murdering George Floyd.
The Minnesota Department of Corrections released the picture after Chauvin was found guilty of third-degree murder, second-degree unintentional murder and second-degree manslaughter on Tuesday.
In the new picture, the former police officer can be seen looking sombre with spiky hair after being booked into the state prison at Oak Park Heights where he will wait to be sentenced.
Judge Peter A. Cahill, who read the guilty verdict shortly after 5 p.m. Eastern time on Tuesday, is expected to sentence Chauvin in eight weeks.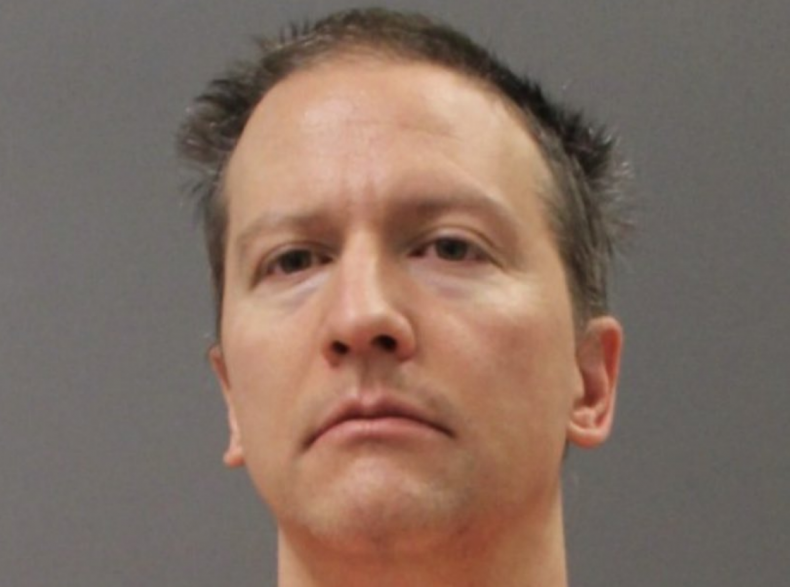 Most experts predict Chauvin will be sentenced to a maximum of 40 years in jail although he faces a maximum sentence of 75 years.
Floyd died after Chauvin knelt on his neck for more than nine minutes as officers pinned him down on the street in Minneapolis last May. It came as he was arrested on suspicion of passing a counterfeit $20 bill at a store.
His death sparked a global uproar, elevating the Black Lives Matter movement as protests erupted around the world.
Newspapers across the country reported on how the verdict came as a "relief" and marked it as a historic moment in combating systemic racism in the U.S.
President Joe Biden welcomed the Chauvin verdict, saying: "It was a murder in full light of day, and it ripped the blinders off for the whole world to see. For so many, it feels like it took all of that for the judicial system to deliver just basic accountability."
After his conviction, Chauvin was transferred to the Minnesota Department of Corrections and booked into the state prison at Oak Park Heights, located about 25 miles east of downtown Minneapolis.
The facility, which houses male inmates, is a Level 5 maximum-security state prison — Minnesota Department of Corrections' highest custody level.
It can house up to 473 inmates, sitting on a 160-acre site. Since it was first opened in 1982, the prison has recorded one homicide and no escapes, making it one of the safest and most secure prisons in the U.S.
Three other officers — J. Alexander Kueng, Thomas Lane and Tou Thao — who were involved in Floyd's arrest, were subsequently fired by the Minneapolis Police Department and will stand trial together later this year.