DeSantis Following 'Idol' Trump's 'Playbook' With Migrant Flight: Kirschner
Glenn Kirschner, a former federal prosecutor, said on Saturday that Florida Governor Ron DeSantis is following former President Donald Trump's steps when it comes to addressing illegal immigration after the Republican governor sent flights with migrants to Martha's Vineyard, Massachusetts, earlier this week.
Reacting to a CNN article that reported that DeSantis plans to transport migrants across the country by using "every penny" in a $12 million budget that the state allocated to relocate them, Kirschner tweeted: "Of course he is. DeSantis is a mini-Trump, following his idol's playbook: commit crimes in the harsh light of day & you'll never be held accountable."
"Heck, it's worked for Trump (thus far). These migrants have reported being deceived about their travel," he added.
His remarks came after DeSantis on Wednesday helped fly about 50 mostly Venezuelan men, women, and children migrants from Florida to Martha's Vineyard. The state spent $12 million transporting migrants across the country, protesting the Biden administration's immigration policies.
The migrants were lured to board the planes under the pretense that they would receive food and expedited working papers once they arrived in Boston.
"The migrants, including children, who arrived in Martha's Vineyard, were misled about where they were being taken and what would be provided when they arrived is also deeply alarming," White House press secretary Karine Jean-Pierre said Thursday.
In a statement emailed to Newsweek on Friday, DeSantis' spokesperson said that flying migrants out of Florida is part of the state's "relocation program," which is meant to ban human smugglers and traffickers, and "illegal aliens at the southern border" from coming into the state.
"Florida continues to litigate against Biden's catch and release policy and has initiated a statewide grand jury to examine the harmful impacts of illegal immigration across the state," the statement read.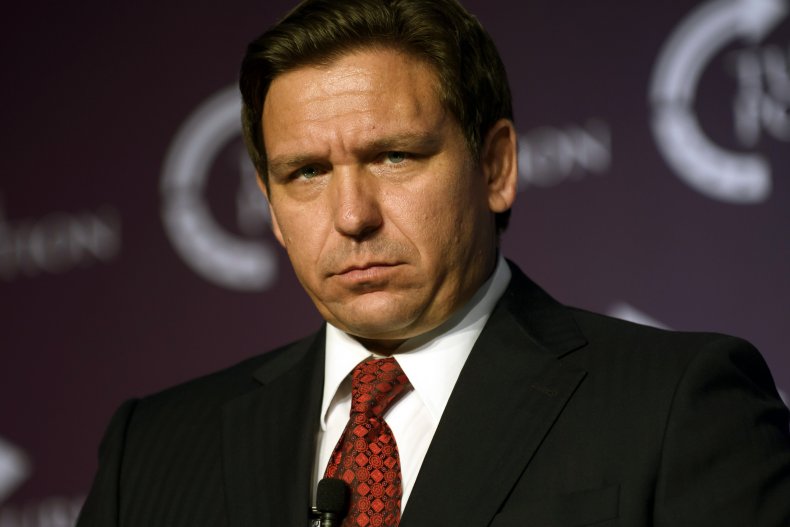 During an appearance on MSNBC's The ReidOut on Friday, Kirschner called flying migrants across state lines "kidnapping by inveiglement," which is a federal crime punished under U.S. Code 1201- Kidnapping.
The statute stipulates that "whoever unlawfully seizes, confines, inveigles, decoys, kidnaps, [or] abducts" people and transports them across state lines is guilty of kidnapping by inveiglement.
Texas Governor Greg Abbott made a similar move on Thursday by busing between 75 and 100 migrants, who are originally from Colombia, Venezuela, Mexico, and Uruguay, to Vice President Kamala Harris' house in Naval Observatory in Washington, D.C. Meanwhile, Arizona Governor Doug Ducey has sent 43 buses with migrants to Washington D.C. since May.
"When I heard what Abbott and DeSantis were doing, it sounded like it might violate the kidnapping by inveiglement statute. What sealed the deal for me is what I heard some of these asylum seekers...say, 'we were promised food, shelter, support for 90 days, English lessons, help filling out work permits,' and then they were dropped on Martha's Vineyard with nothing," Kirschner said during his MSNBC appearance.
The Republican governors are trying to make the point that the Biden administration is mishandling the U.S.-Mexico border when addressing illegal immigration by sending out migrants to Democratic-led cities and states including Chicago, New York City, and Washington D.C.
"That to me is enough evidence...to open a criminal investigation into federal kidnapping by inveiglement across state lines," Kirschner said on Friday.
Newsweek reached out to DeSantis' media office for comment.