DeSantis Starts Pride Month by Going After Transitioning Youth Treatments
Florida Governor Ron DeSantis' administration is taking aim at transition-related care for children and adolescents in the state, the latest development in a recent wave of bills and other actions targeting treatment for transgender youth across the country.
In a letter sent to the Florida Board of Medicine, which was obtained by NBC News, state Surgeon General Joseph Ladapo wrote that he has recommended against "certain pharmaceutical, non-pharmaceutical, and surgical treatments for gender dysphoria," citing guidance released by the Florida Department of Health in April. He wrote that Florida "must do more to protect children from politics-based medicine."
"Otherwise, children and adolescents in our state will continue to face a substantial risk of long-term harm," Ladapo added.
The request, which was dated June 2, came days after the start of Pride Month, an annual celebration of the LGBTQ+ community that coincides with the anniversary of the June 1969 Stonewall Riots in New York City. The administration's targeting of transition treatment may heighten the backlash from LGBTQ+ advocates against the DeSantis administration, which has taken heat in recent months over legislation commonly referred to as the "Don't Say Gay" law. The law, officially titled Parental Rights in Education, prohibits discussion on certain topics related to sexual identity and orientation in some school grade levels.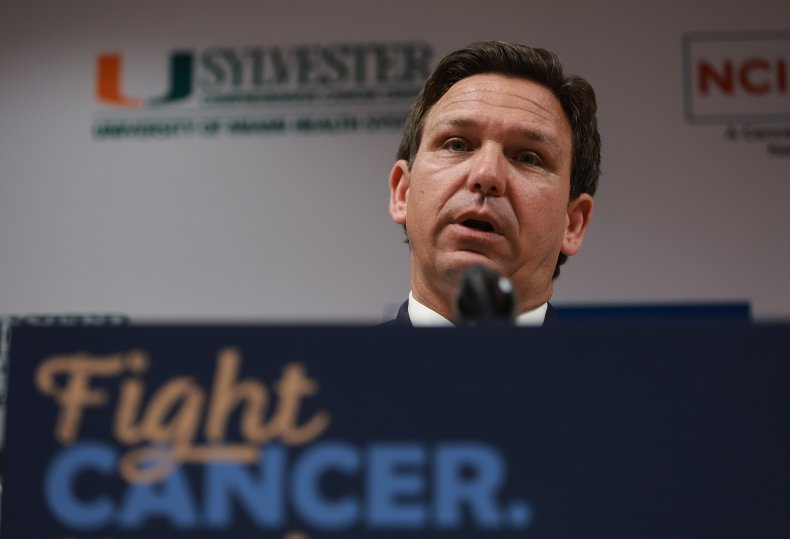 In the letter, Ladapo mentioned recommendations from organizations like the American Academy of Pediatrics (AAP) and the Endocrine Society in favor of gender-affirming care for youth. He said that the scientific evidence they used to back the care was "extraordinarily weak."
Ladapo also suggested that the modern standards set by professional organizations "follow a preferred political ideology instead of the highest level of generally accepted medical science."
But the Florida Department of Health guidance Ladapo cited in support of his objections to transition-related care has drawn its own criticism. An open letter from 300 Florida health care professionals that was published by the Tampa Bay Times in late April said that the guidance "misrepresents the weight of the evidence, does not allow for personalized patient and family-centered care, and would, if followed, lead to higher rates of youth depression and suicidality."
Still, Ladapo urged the board to look at the findings from Florida's Agency for Health Care Administration and the state health department's guidance "to establish a standard of care for these complex and irreversible procedures."
In January this year, the AAP reaffirmed its support for transgender youth rights in the wake of a wave of bills targeting transition care and sports participation.
"It is critically important for every child to have access to quality, comprehensive and evidence-based care—transgender and gender-diverse youth are no exception," Lee Savio Beers, the AAP's immediate past president, said in a statement.
"As pediatricians, we will continue to speak up and advocate for our patients. We also want transgender and gender-diverse youth to know that not only do we care for them, we care about them, we value them and we will do all we can to ensure they have access to the care they need and deserve."
DeSantis' office referred Newsweek back to the Florida Department of Health in response to a request for comment on Ladapo's letter and the open letter from Florida health care professionals objecting to the department's April guidance. A press secretary with the Florida Department of Health, citing a June 2022 report from the Agency for Health Care Administration, told Newsweek that there are "no high (or even moderate) quality studies that justify" the transition-related procedures.
Newsweek reached out to the Florida Board of Medicine for comment.
Update 06/03/22, 6:15 p.m. ET: This article was updated with to show that DeSantis' office referred Newsweek to the Florida Department of Health for comment.