Did Saudi Arabia Buy Israel's Missile Defense System? Report Denied as They Both Challenge Iran
A United Kingdom–based media outlet centered on Arabian Peninsula affairs has claimed that Saudi Arabia purchased an Israeli missile defense system in what would be an unprecedented step for ties between the two states, but Israel denied the report.
Citing high-level diplomatic sources, Al-Khaleej Online reported Wednesday that Israel agreed to sell its Iron Dome air defense system to Saudi Arabia for an "excess of tens of millions of dollars" and that the United States mediated the deal. The system has been deployed to intercept missiles and rockets fired by Palestinian and Lebanese groups opposed to Israel, but Saudi Arabia would reportedly use it to block attacks from Yemeni rebels aligned with Iran.
On Friday, however, the Israeli Ministry of Defense denied the alleged arrangement, according to Israel's Ynetnews.
Saudi Arabia has refused to recognize Israel since its 1948 creation, which led to the mass displacement of Palestinians and prompted a pan-Arab war against the new state. In recent years, however, the two close U.S. allies have become increasingly aligned in their mutual opposition to Iran, which has grown influential across the Middle East.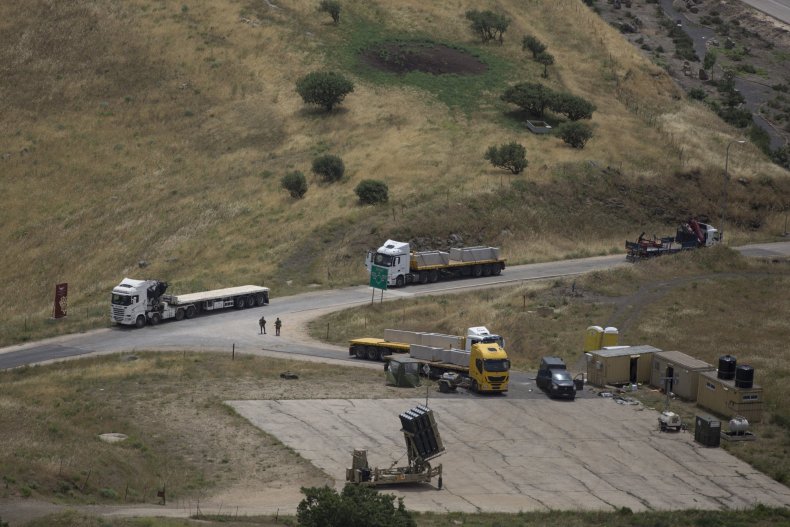 Since the 1980s, Israel has faced off with two Iran-backed groups, the Palestinian Sunni Muslim Hamas and the Lebanese Shiite Muslim Hezbollah, which commands up to 150,000 rockets and is active in neighboring Syria as well. Saudi Arabia is currently embroiled in a three-and-a-half-year war against Ansar Allah, also known as the Houthis, which Riyadh claims receive direct support from Tehran.
Iran has also mobilized a number of Shiite Muslim fighters to support government offensives against the Islamic State militant group (ISIS) in Iraq and Syria, where Iran has also countered rebel groups, some of which were backed by Israel and Saudi Arabia. Responding to a powerful pro-Iran posture, Israel has urged Saudi Arabia to abandon its decades-long diplomatic embargo to join forces alongside the U.S.
The traditional foes have reportedly long been in talks aimed at improving relations. In November, Gadi Eisenkot, chief of the general staff of the Israeli Defense Forces, said, "There is complete agreement between" his country and Saudi Arabia, stating that he was willing to pool resources with the kingdom, which has softened its tone in discussing what it previously referred to as a "Zionist entity."
After a flare-up between Israeli and suspected Iran-affiliated forces in Syria following President Donald Trump's exit from the 2015 Iran nuclear deal—a move that Israel and Saudi Arabia were among the few countries to support—Israeli Defense Minister Avigdor Lieberman appealed directly to Saudi Arabia and other "moderate" Sunni Muslim powers in May, saying they should "come out of the closet" and openly work with Israel.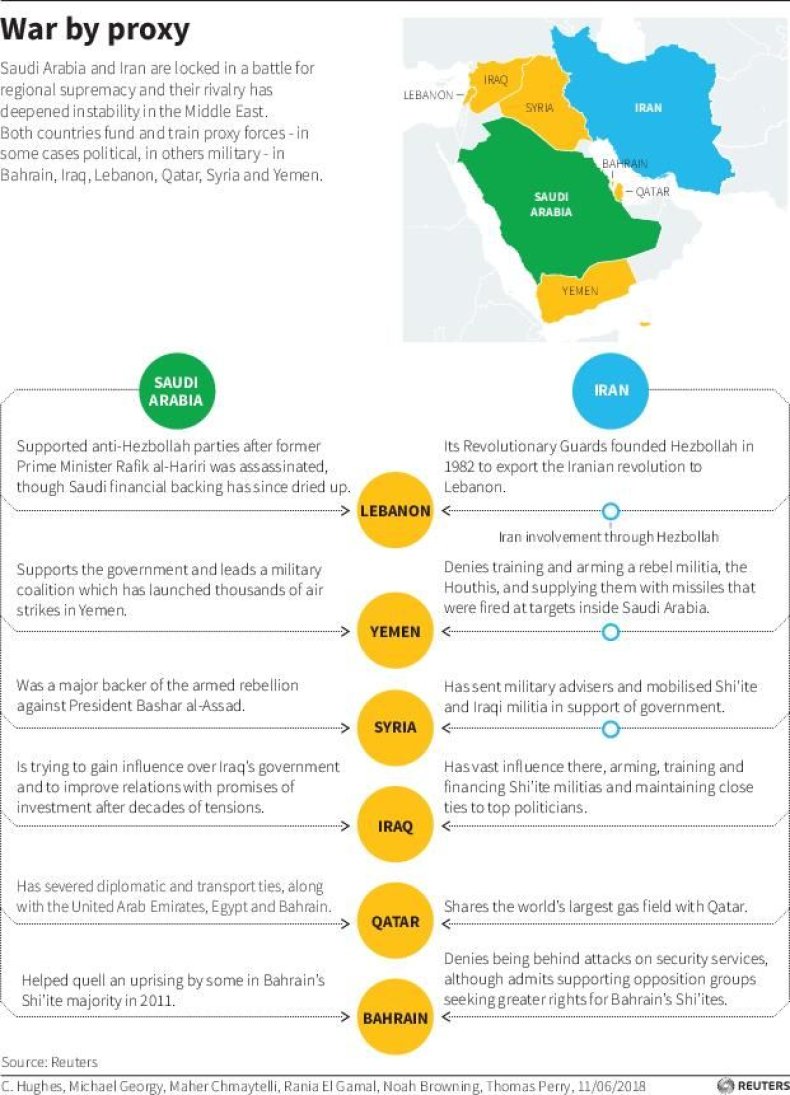 In May 2015, just two months after Saudi Arabia and allies launched their campaign against the Zaidi Shiite Muslim Houthis in Yemen, U.K.–based Arabic-language Rai-al-Youm reported on an alleged Israeli offer to sell the Iron Dome to Saudi Arabia on the sidelines of talks hosted by the U.S. in the Jordanian capital of Amman, citing a Western diplomatic source. The offer was reportedly rejected at the time.
Saudi Arabia currently operates U.S.-built Patriot missile systems, which regularly respond to Houthi ballistic missile attacks on the kingdom. Riyadh has touted the success of its defenses, but an expert analysis published late last year suggested that the official record may be overstated.