Dillon Francis Drops Track With TikTok Star Dixie D'Amelio Despite Snailgate Scandal
The show must go on, even in the face of snailgate. Musician Dillon Francis dropped a remix of TikTok Dixie D'Amelio's "Be Happy" on Friday, despite the backlash she and sister Charli have been receiving this week. The remix is a dancy take on the otherwise somber "Be Happy."
According to D'Amelio's Instagram story, Francis Facetimed her on Thursday to confirm whether or not the song was still coming out. "I know you are a huge fan of snails but is the remix still coming out tomorrow?" she asked. Francis responded: "lol of course I'm coming over with Dino nuggies too #f***snails," referring to the Dinner with the D'Amelios video that sparked all the drama.
D'Amelio appeared to ask Francis for a remix of the song a week ago, and he shared a video of his process, giving the ballad new life as a pop song. This writer can confirm that the song does, indeed, slap.
In case you haven't heard, the D'Amelio sisters have been under fire after a YouTube video titled "Dinner with the D'Amelios" dropped on Monday. In the 16-minute-long clip, which has been viewed over 11 million times since publishing, the D'Amelio family have dinner with YouTube star James Charles.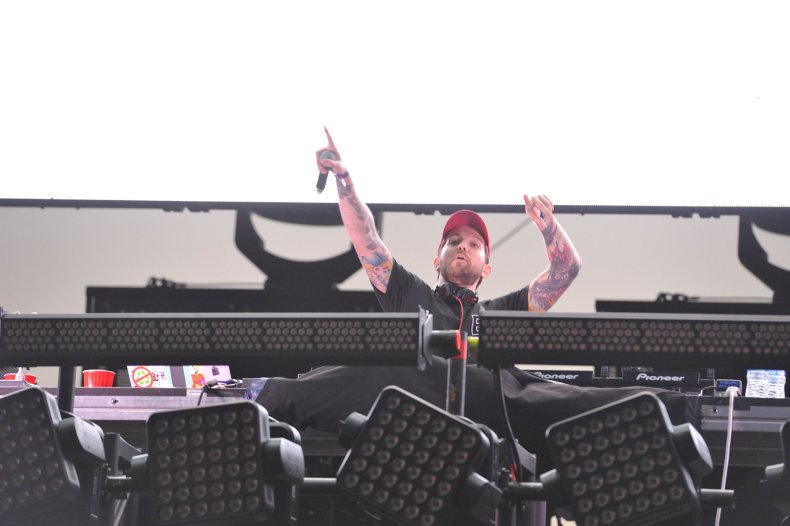 In the video, professional chef Aaron May serves the family delicacies such as escargot and paella. Despite the gourmet dinner cooked especially for them, Dixie and Charli appear to gag when the food is brought out, and made faces while May described the menu. At one point, Dixie asks for dinosaur-shaped chicken nuggets instead of the paella. She also runs outside to throw up when the snail dish is brought out.
Folks online left scathing comments on YouTube and social media about their behavior and disrespect for the chef, who has appeared on Food Network several times.
As a result, Charli's number of followers plummeted, just as she was on the cusp of racking up 100 million TikTok followers. She also said in an Instagram Live video, through tears, that she was considering leaving TikTok as a result of the backlash. "Seeing how people reacted to this, I don't even know if I want to do this anymore," she choked. "This is messed up stuff that people are saying."
Meanwhile, Dixie chalked up the vomit incident to a prank the production people pulled on her, knowing that she has a sensitive stomach. "My team knows I throw up a lot. I throw up at the smell, the thought or the taste of anything," she said. "So, when they saw the snails, they were like, 'Oh, let's get her and try to see if we can get a reaction out of her.' ... I love [our] chef, and I would never disrespect him in any way."