Here's How to Get Disney+ for Just $1.99
Disney+ turns 2 this November—and the platform is offering a major streaming deal to celebrate.
November 12 is Disney+ Day, when the service is releasing a whole host of new content including Home Alone reboot Home Sweet Home Alone and the streaming premieres of Jungle Cruise and Shang-Chi and the Legend of the Ten Rings.
For new subscribers who want to watch that content as well as a large catalog of Disney, Marvel and Star Wars content, now is the time to subscribe to get 75 percent off of one month's Disney+.
That's $1.99 to finally get to see widely discussed shows like The Mandalorian, WandaVision and Loki.
How to Get a Month of Disney+ for $1.99
To take advantage of the deal, all you have to do is visit the Disney+ website before Sunday, November 14. The homepage of the streamer currently features the deal, and all you have to do is click on the "sign up now" button.
This deal is not only open to new subscribers. Viewers who have previously canceled their subscription can also take advantage of the deal and get a month of Disney+ for $1.99.
After that first $1.99 month, your subscription will revert to the normal price, which is $7.99 a month in the U.S. Disney+ does not have a free trial, so this is the cheapest way to get a month's worth of the streamer.
The deal is available outside of the U.S., but the cost of the deal may vary. In the United Kingdom, for example, viewers can get one month of Disney+ for £1.99 (about $2.67).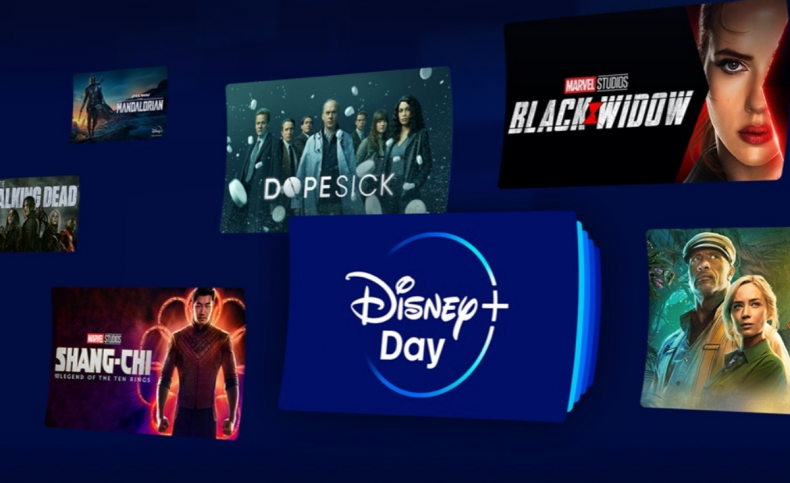 This deal comes after a bad quarter for the streaming service. Between July and early October, the service added 2.1 million new subscribers, its lowest numbers since the service launched in November 2019. Compare this to the previous three months, for example, where the service added over 12 million subscribers thanks to big Marvel shows like Loki and The Falcon and the Winter Soldier.
In an investors call, these low numbers were reportedly blamed on a lack of new content due to coronavirus-related delays. It remains to be seen whether this slowdown in subscriber numbers can be turned around by big-name upcoming shows on the streamer like Hawkeye and The Book of Boba Fett.
As for what new subscribers can watch on the service now, Disney+ offers most of the Disney catalog (with some notable exceptions) as well as all of Pixar, Star Wars and Marvel. Since the acquisition of Fox by Disney, the service offers an increasing number of movies from the 20th Century vault, plus nearly every episode of The Simpsons.