DMX to Be Honored in His Home City of Yonkers, New York
DMX is to be honored in his home city of Yonkers, New York, the local mayor's office has confirmed.
Fans are still reeling from the death of the rapper, who was born Earl Simmons, on April 9. The 50-year-old had been on life support after a heart attack a week earlier.
The mayor of Yonkers, Mike Spano, is now considering the best way to honor his legacy in his hometown.
A spokesperson for the mayor's office told Newsweek: "The City of Yonkers has been in contact with DMX's family on determining the best way to honor his memory and lasting influence he had on music and our community."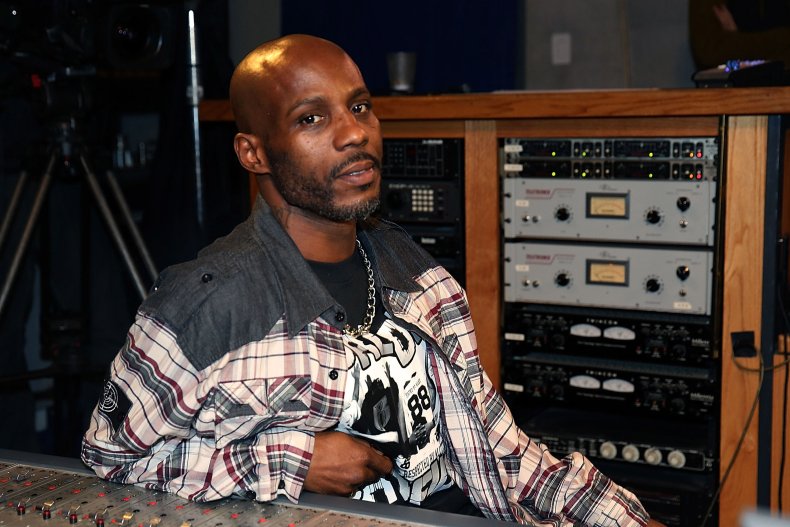 It has been reported that a street may be renamed in the rapper's honor, or an artwork commissioned. The piece could be a statue or a mural.
On April 9, Spano posted a tribute to DMX on Twitter, writing: "Today our city mourns the loss of a musical icon and someone who always gave back to Yonkers—the city he loved.
"Earl Simmons, aka @DMX, was a man of exceptional talent. His spirit will live on in the power of his music and leave a lasting impact on his tremendous following."
On Friday, DMX's family announced that he had died, saying he had been "a warrior who fought till the very end.
"Earl's music inspired countless fans across the world and his iconic legacy will live on forever.
"He loved his family with all of his heart and we cherish the times we spent with him," the family statement continued. "Please respect our privacy as we grieve the loss of our brother, father, uncle and the man the world knew as DMX."
His long-term friend and manager Steve Rifkind also offered his condolences to the family.
"The team is going to finish what we started and your legacy will never go away," he wrote on social media. "That's my word. Rest Easy X."
Fans have been celebrating the rapper's life on social media since his heart attack on April 2.
He was praised for his performance at the Woodstock 99 festival, with two clips from the show amassing more than 5 million views on Twitter in the hours before his death was announced.
"One of the most iconic performances ever," Twitter user Topid captioned one of the clips.
A touching video of DMX comforting his frightened daughter on a theme park ride has also garnered more than 5 million views. In the clip from 2018, he holds his young daughter's hand and says, "Daddy's here" and "It's OK, mama."