Husky's Response to Owner Telling Him 'I Love You More' Melts Hearts
They may not speak the same language, but dogs are still man's best friend. Our canine companions have many ways of showing us love, from cheering you up when you're blue to protecting you when you need it most.
But what if our furry friends could tell you how they feel? One husky is warming hearts all over TikTok for her adorable attempt at howling "I love you."
Posted to TikTok on 28 July by @meekathehusky, the clip shows Meeka and her owner battling it out over who loves who more, with users calling the video "adorable."
Male dog owners are closer to their pet than the humans in their lives, according to research by psychologist Chris Blazina. Blazina examined several studies to better understand the bond between men and their animals, and found that their relationship with their pets tended to be the most secure.
In one such study of male pet owners in the US, 62 percent said their relationship with their pet was "almost always" secure. Just 10 percent said the same of their closest human companion, indicating that men have a stronger connection with their pets than their human loved ones. According to Blazina, this bond only strengthens as the man grows older, with middle-aged and senior men depending on their pet for emotional support.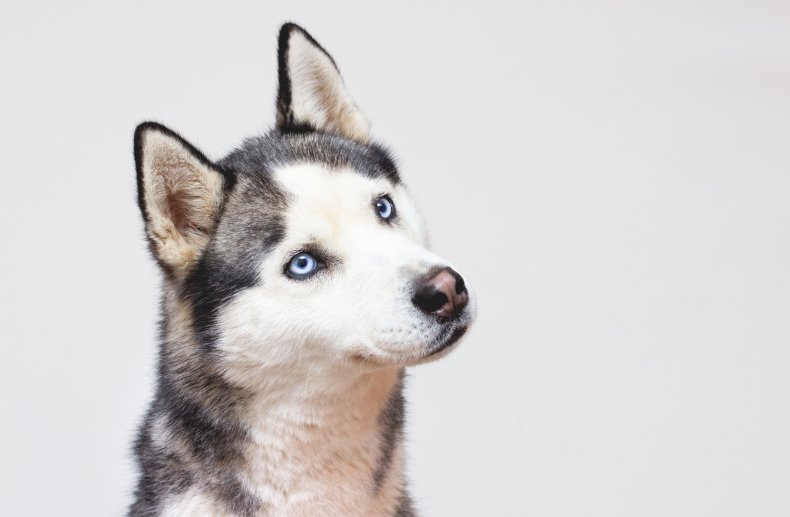 Going by Meeka's yowling, she certainly has a close bond with her dog dad. In the video, whenever Meeka's dad says "I love you," she howls back, with the whines getting increasingly longer and louder each time.
Her owner has helpfully subtitled Meeka's howls with captions, including "I love you way more daddy" and "You know I love you more."
In just two days, the sweet video has been liked more than 85,000 times and has over 3,000 shares.
"Mekka is so adorable," said one user.
"This is the cutest," agreed another.
"I love meeka a lot too," wrote a third.
While a fourth commented: "[I] love true love."
Meeka isn't the only dog to give talking a go. One clever canine recently went viral for learning to talk with buttons, while TikTok users swear they heard this dog ask their owner "where are you going?" Last year, a Golden Retriever went viral after trying to teach his owner to bark, and two dog siblings had the internet in stitches for their ability to "talk s***."
Newsweek has reached out to @meekathehusky for comment.
Do you have funny and adorable videos or pictures of your pet you want to share? We want to see the best ones! Send them in to life@newsweek.com and they could appear on our site.