Dolly Parton's Sister Defends Backing Meghan Over Toxic Royal 'Waste Heap'
Dolly Parton's younger sister, Stella, has defended her public backing of Meghan Markle and Prince Harry against the rest of the royal family.
On June 11, Parton called the royal environment a "toxic waste heap" and said "jealous" royals treated Meghan and Harry "like outcasts" a week earlier at the couple's first official royal outing together in Britain since moving to the U.S. in 2020.
Last Saturday, Parton tweeted a screengrab of a Showbiz CheatSheet article about those remarks on Twitter, writing: "Yes, I said it and I think more people should speak out when they see phony people in high places thinking their snooty behavior is ok."
Harry and Meghan—who quit as working members of the royal family in February 2021, but retain their Duke and Duchess of Sussex titles—appeared at Queen Elizabeth II's Platinum Jubilee celebrations in June, attending a service of thanksgiving for the queen's historic 70-year reign.
The Sussexes appearance at the service received a positive response from the waiting crowds which, despite some reported booing, gave an audible cheer as the couple climbed the cathedral steps together.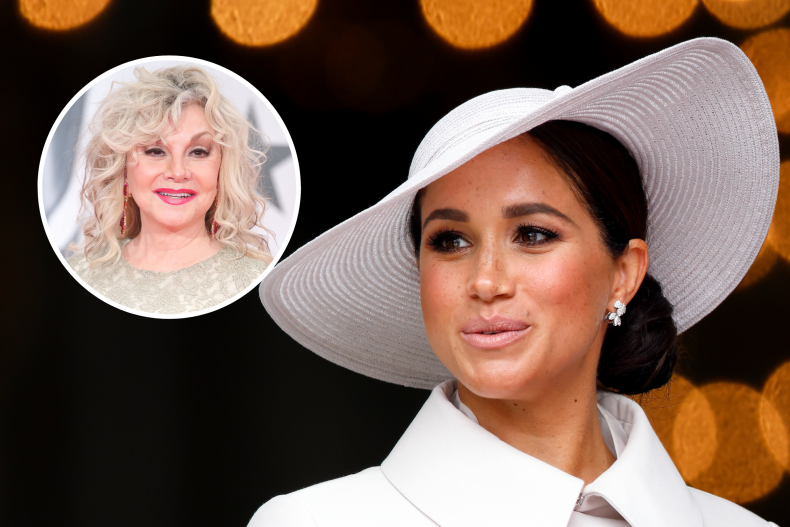 On June 11, Parton tweeted: "I don't blame Harry for manning up and getting his family away from that toxic waste heap.
"Harry committed a Cardinal sin, he married a mixed race, beautiful, American woman.
"Had he chosen a wife like his father did, no one would have had a problem.
"When those kids walked into that church everyone was jealous and treated Harry and his gorgeous, talented, brilliant wife like outcasts. I smell jealousy a mile away."
Meghan's last public appearance in Britain came before her sit-down interview with Oprah Winfrey in March 2021, during which Meghan discussed difficulties with the British media and the royal household. In the interview, Harry too spoke of feeling a duty to protect his wife and family by moving away from scrutiny in Britain.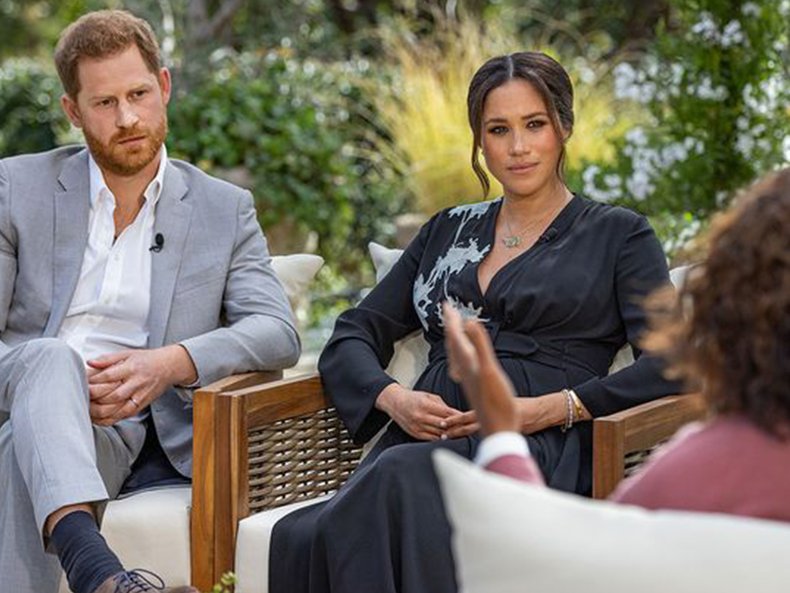 In a nod to media coverage of the couple, Parton said on July 9 that she thought it was "very telling of Meghan's sister to change her name back to Markle ... to trash her little half sister."
Samantha Markle disputes this claim and is in an ongoing legal dispute with her half-sister whom she claims made defamatory statements via email to staff and during her Oprah interview, including the claim she changed her surname only after Meghan's relationship with Harry became public knowledge.
In another post, Parton added that she "will never waste time watching the Royals hobbling out in those musty ole costumes looking like they've stepped out of a Charles Dickens story.
"In East Tennessee we have saying for how they've treated Meghan; 'stepping over dollar bills to pick up horse sh**.'"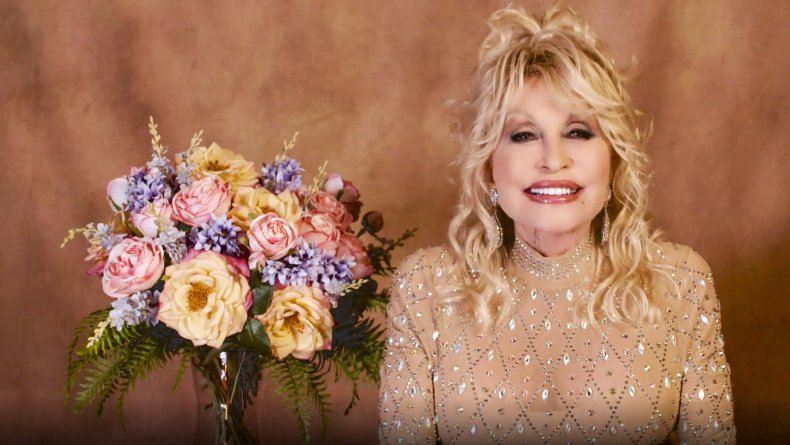 Dolly Parton, Stella Parton's famous sister, sent the queen a special message of congratulations and admiration to mark the jubilee.
In a video played during a pop concert that formed part of the celebrations, the country music legend said: "I just wanted to congratulate you on your Platinum Jubilee and your 70th year as monarch.
"So I just wanted to say thank you for being wonderful and you are more than pearls, and you are more than platinum, you have been a shining diamond in this world for so long and everybody loves you, and I will always love you too."
Meghan and Harry attended two of the planned Platinum Jubilee celebrations in June. During their visit, they introduced their youngest child, Lilibet Diana Mountbatten-Windsor, to her British relations including grandfather, Prince Charles, and great-grandmother, the queen.