Former President Donald Trump on Friday called WNBA star Brittney Griner "spoiled," and said he did not approve of the Biden administration's proposed plan to exchange Viktor Bout, a Russian weapons trafficker jailed in the United States, for the athlete and former U.S. Marine Paul Whelan.
The ex-president made the comments about Griner, who is detained in Russia on drug charges, during an appearance on The Clay Travis & Buck Sexton Show podcast. Trump faulted Griner for her arrest, saying she traveled to Russia "loaded up with drugs."
Griner, a center for the Phoenix Mercury, was arrested at a Moscow airport in February during the lead-up to Russian President Vladimir Putin's invasion of Ukraine. In early July, she pleaded guilty to bringing vape cartridges containing cannabis oil into the country. If convicted, she could face up to 10 years in prison.
Whelan was arrested by Russian officials in December 2018. In 2020, he was convicted of espionage and sentenced to 16 years in prison by a Russian court.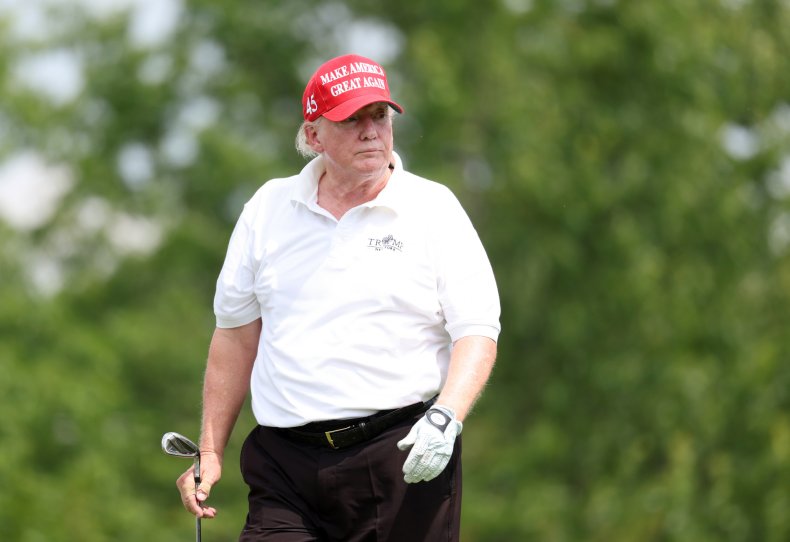 Secretary of State Antony Blinken announced the proposed deal last month during a news conference, saying he plans to discuss the prisoner swap with his Russian counterpart in their first encounter since the invasion.
"We're supposed to get her out for an absolute killer and one of the biggest arms dealers in the world. Killed many Americans. Killed many people. And he's gonna get a free card and we're gonna get her," Trump said of the proposed trade of Griner for Bout, who is nicknamed the "Merchant of Death."
The ex-president added: "He's absolutely one of the worst in the world, and he's going to be given his freedom because a potentially spoiled person goes into Russia loaded up with drugs. She knew you don't go in there loaded up with drugs, and she admitted it. I assume she admitted it without too much force because it is what it is, and it certainly doesn't seem like a very good trade, does it?"
Bout, 55, is currently serving a 25-year sentence at a prison in Illinois, and was convicted of conspiring to kill U.S. citizens and officials. He was also convicted of selling millions of dollars of weapons to the Revolutionary Armed Forces of Colombia (FARC) in 2011. The Kremlin has long pushed for his release, calling his detainment in the U.S. "unlawful" and accused the U.S. of unfairly targeting him for political reasons.
Newsweek reached out to the Russian Foreign Ministry for comment.
The basketball star has said that she did not intend to break the law by bringing the cartridges into Russia, and maintains she has a prescription from her U.S. doctor for medical marijuana. Her defense team recently said during a hearing that she uses cannabis to treat pain.
Maria Blagovolina, one of the lawyers representing Griner in Russia, recently provided a statement to Newsweek after the defense team learned of the trade proposal.
"Griner's Russian defense team learned about [the] U.S. offer from the news," Blagovolina said. "From the legal perspective, the swap is possible only after the court reaches a verdict. In any case, we would be really happy if Brittney will be able to come home and hope it will be soon."