LeBron James: 'So-Called President Trump Made Hate Fashionable Again'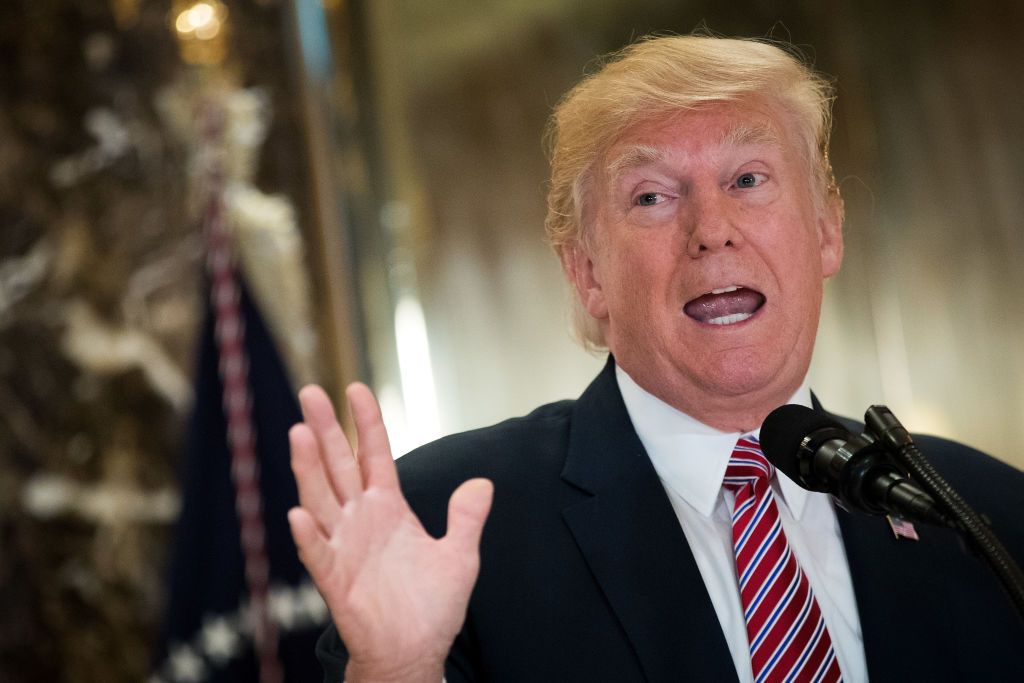 NBA star LeBron James has accused President Donald Trump of "making hate fashionable again" after the violent events in Charlottesville at the weekend.
On Saturday, an anti-fascist protestor was killed when a white nationalist allegedly drove his car into a crowd on purpose, as well as other violence that broke out in Charlottesville. Having originally condemned the actions of "this egregious display of hatred, bigotry and violence on many sides. On many sides," Trump took three days to address the far-right factions.
He said at the White House on Tuesday: "Racism is evil, and those who cause violence in its name are criminals and thugs, including the KKK, neo-Nazis, white supremacists, and other hate groups that are repugnant to everything we hold dear as Americans."
But James, of the Cleveland Cavaliers, who is one of the most influential athletes in America, addressed the issue at an event for the LeBron James Family Foundation.
"I know there's a lot of tragic things happening in Charlottesville," James said, as quoted by the Guardian. "I just want to speak on it right now. I have this platform and I'm somebody that has a voice of command and the only way for us to get better as a society and for us to get better as people is love. And that's the only way we're going to be able to conquer something as one. It's not about the guy that's the so-called president of the United States, or whatever the case."
Related: Lakers Boosted Over Landing LeBron James, As Cavs Star Feels Unloved
The 32-year-old had already made his opinions clear when he posted to his Twitter account earlier in the day. "Hate has always existed in America," James wrote. "Yes we know that but Donald Trump just made it fashionable again! Statues has nothing to do with us now!"
This is not the first time the basketball star has commented on social issues. In the past, he has called for an end to gun violence and racism.
Related: Michael Bennett Opens Up On Controversial Book Title, After Protesting National anthem
But he was not the only one to speak out about the events in Charlottesville. Chris Long, who is from the town in Virginia and plays for the Philadelphia Eagles, described the far-right protestors as "man babies with torches."
Michael Bennett, the Seattle Seahawks defensive end, explained that the violent events from the weekend were part of the reason he sat, protesting, during the national anthem on Sunday.