U.S. President Donald Trump clarified his remarks in response to comments made by Meghan Markle, the Duchess of Sussex, in which he used the word "nasty."
The president's critics accused him of referring to the princess, who is married to Prince Harry and has just given birth to their first child, Archie, as "nasty."
In an interview with The Sun, Trump was shown Markle's comments about him before his election in 2016. Markle, an American actress, called Trump "misogynistic" and "divisive."
"I didn't know that. What can I say? I didn't know that she was nasty," Trump said.
The resulting furore set an awkward tone for President Trump's state visit to the U.K., during which he has had a number of engagements with senior British royals, including Prince Harry.
Piers Morgan asked Trump in a subsequent interview with ITV's Good Morning Britain if the president thinks Markle is nasty or not.
"No, you know, the question was asked of me and I didn't know that she said anything bad about me, it sounds like she did, and that's OK," Trump said in the interview, which aired Wednesday morning.
"But it seems like she had. And they said some of the things that she'd said, and it's actually on tape. And I said well I didn't know she was nasty. I wasn't referring to her, 'She's nasty.' I said she was nasty about me. And, essentially, I didn't know she was nasty about me. So I said, but, you know what, she's doing a good job, I hope she enjoys her life."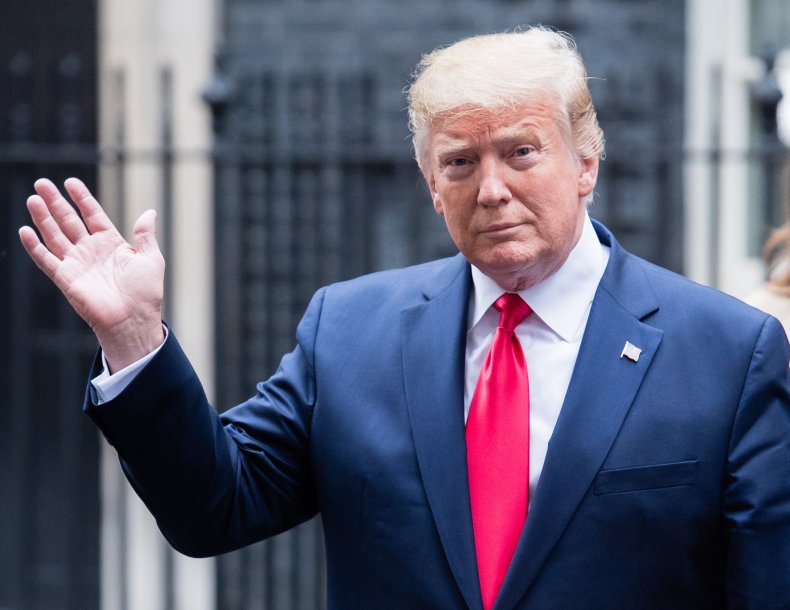 President Trump was then asked what he thought of Markle.
"I think she's very nice. Now, honestly, I don't know her. So, I have to be honest, I don't know her," Trump said. "But it just shows you how terrible the news can be because if you read that—I'm sure you did—I was talking about nasty, she was nasty about me… It's not good for me to be nasty to her. And I wasn't. And, in fact, I think she's doing very well."
Trump met Prince Harry at a private lunch held in Buckingham Palace by Queen Elizabeth II for the president and his family. His wife, first lady Melania Trump, and all his adult children traveled with him to the U.K.
"I congratulated him and I think he's a terrific guy. The royal family is really nice," Trump said, adding that he did not raise the "nasty" issue with Prince Harry.
"I was going to because it was so falsely put out there and when you see that transcript, and you see, it's the exact opposite of what they said," Trump said.
The president denied that his comments were ambiguous. He said he and Prince Harry got along fine despite the remarks, and also denied rumors that the Duke of Sussex did not want to speak with him.
"No, no, no. Just the opposite. In fact, he spent a lot of time talking to Ivanka and talking to my family. I went up, he was—he couldn't have been nicer," Trump said.
Tens of thousands of protesters took to the streets in London on Tuesday to demonstrate against Trump's visit.