Donald Trump: Harriet Tubman on $20 Bill Is 'Pure Political Correctness'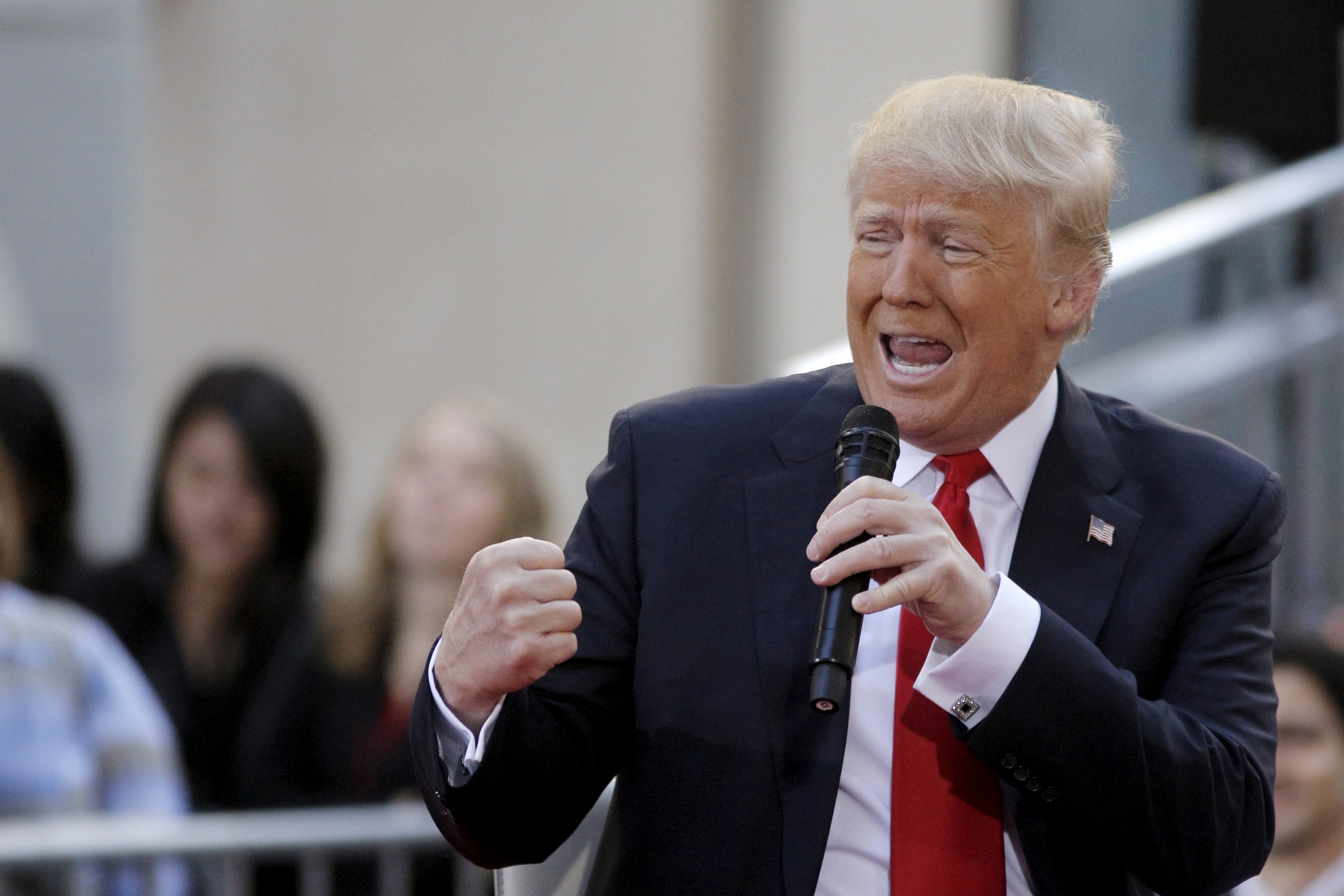 Donald Trump said replacing President Andrew Jackson with abolitionist Harriet Tubman on the $20 bill is "pure political correctness."
The Republican front-runner's comments came during a brief town hall with the Today show on Thursday morning, a day after the U.S. Treasury Department announced the currency face-lift. Trump said Tubman is "fantastic," but it's "very rough when you take somebody off the bill."
"I would love to leave Andrew Jackson and see if we can maybe come up with another denomination. Maybe we do the $2 bill or we do another bill," Trump said. "I think it's pure political correctness."
Jackson, he added, "represented somebody that really was very important to this country."
As the seventh U.S. president, Jackson helped push through Congress the Indian Removal Act of 1830, which drove Native American tribes from their land in the southeastern part of the country to make room for white European settlers. He was a fierce opponent of the central banking system and a supporter of gold and silver coins.
During the 20-minute town hall, which took place two days after Trump's win in the New York primary election, the presidential contender answered questions from the show's hosts, members of the audience and Twitter followers. He also called for the dismissal of North Carolina's new anti-LGBT bathroom law.
"Leave it the way it is right now," he said. "There have been very few complaints the way it is. People go, they use the bathroom that they feel is appropriate."
Several states have also sparked controversy recently by weighing or passing bills that require residents to use only bathrooms that correspond to their genders at birth. Trump said Caitlyn Jenner, the transgender former Olympian, could use any bathroom she wants inside his buildings.
Trump's wife, Melania, and four adult children joined him onstage prior to his one-on-one interview with Matt Lauer and Savannah Guthrie. When asked which habit she wishes her husband would give up, Melania responded: "the tweeting." Trump uses Twitter to engage with voters, often tweeting statements that are considered controversial.
Trump listed his presidential goals, including building a wall at the U.S.-Mexico border and fighting for women's health. "There is nobody that respects women more than I do. There is nobody that will take care of women's health issues better than I will," he said, adding that Democratic front-runner Hillary Clinton, who would be the first female U.S. president, "doesn't have the strength, the energy" to fight for women's rights.
"She will not be able to do it. And I think that women...want to see security for our country and I rate number one in every poll on security, with the military," he added.
The candidates are now focusing their efforts on Connecticut, Delaware, Maryland, Pennsylvania and Rhode Island, which will hold their primaries on Tuesday.