Donald Trump Has 'Zero' Defense in Georgia Investigation: Akerman
Donald Trump has "zero" defense against a criminal investigation into whether him pressuring Georgia Secretary of State Brad Raffensperger to tilt the election in his favor constitutes as election interference, said former Watergate prosecutor Nick Akerman on Sunday.
The ex-president is facing an investigation in the key swing state's Fulton County about whether or not his phone call with Raffensperger, whom Trump implored to "find" 11,780 votes to tilt the election in his favor, amounts to interfering in the election. The state's investigation is coupled with the House select committee that is investigating the attack on the U.S. Capitol last year, which is seeking to determine the extent of Trump's involvement in inciting the violence.
The committee's now-televised hearings have received much attention, but Akerman said during an appearance on MSNBC's The Katie Phang Show that the investigation in Georgia is more likely to "send Donald Trump to prison" because the tapes could bolster the prosecution's case against him.
"What is significant with those tapes is that when you put it in context of all of the evidence that the January 6 committee has uncovered—you put that together, Donald Trump has zero defense in Georgia," he said. "If I had to put my money on one prosecution that's going to go forward here that will send Donald Trump to jail—it's Georgia. No question about it."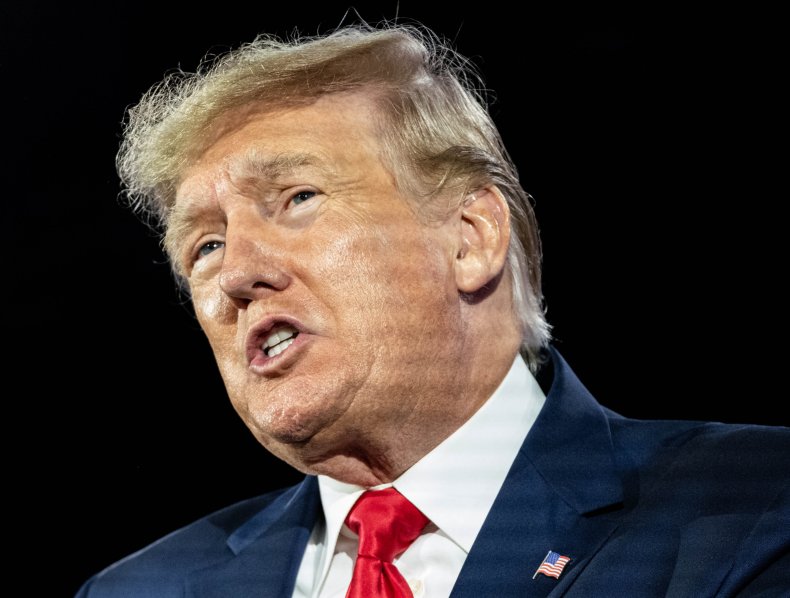 Akerman explained the recorded audio tapes could be difficult for the former president's defense team to defend in court. In fact, he argued Trump's only defense in the case would be "trying to somehow pick up on some ambiguity in the tape that he didn't really mean what he said."
The former president, meanwhile, defended the call with Raffensperger in a post on his social media platform Truth Social on Sunday morning. He has previously declared investigations against him as a "witch hunt," and has insisted on his innocence, while also continuing to repeat the baseless claims that he lost the 2020 presidential election due to widespread voter fraud.
"My phone call to the Georgia Secretary of State, with many other people, including numerous lawyers, knowingly on the line, was absolutely PERFECT and appropriate. YES, it was a PERFECT CALL," he wrote.
As part of the state's investigation, a special grand jury earlier in June began hearing testimony from about 50 witnesses. The jury will provide a report to Fulton County District Attorney Fani Willis, who will ultimately decide whether or not to indict Trump.
Other legal experts have offered similar perspectives that Trump could face criminal charges in the investigation. Former White House special counsel Norm Eisen said on CNN last Sunday that Trump "likely" committed crimes, and that the evidence "is particularly strong" against him.
Newsweek reached out to Trump's office for comment.