Lindsey Graham Says Donald Trump's Impeachment Trial 'Would Be Disposed of Very Quickly' by the Senate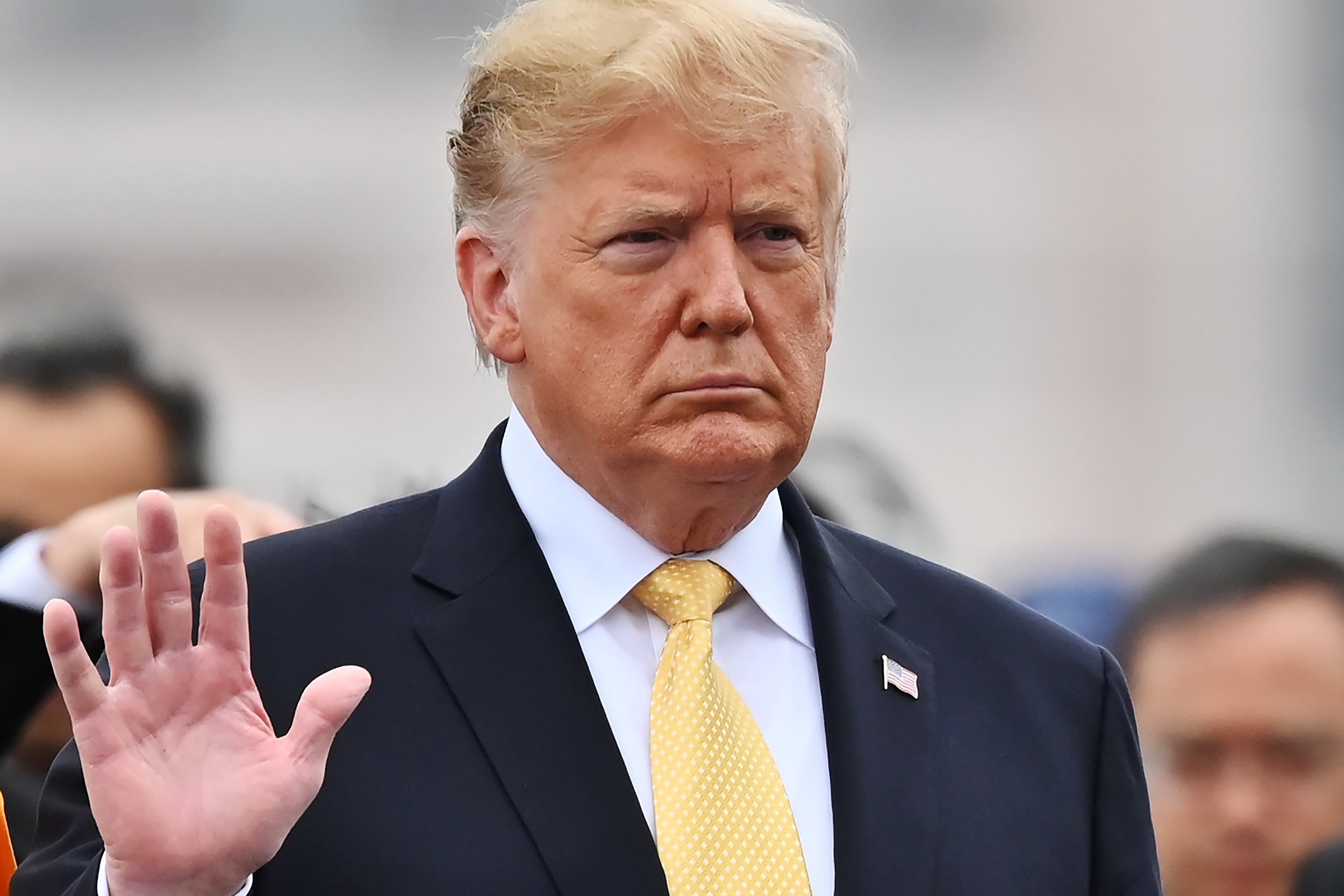 The Republican-controlled U.S. Senate would soon bring an end to any attempt by the House at impeaching President Donald Trump, a GOP senator warned.
"I think it would be disposed of very quickly," Senator Lindsey Graham, a South Carolina Republican and chairman of the Senate Judiciary Committee, told The Hill. "If it's based on the Mueller report, or anything like that, it would be quickly disposed of."
It is not yet clear if the House, in which there is a strong Democrat majority, will bring Articles of Impeachment against Trump in the aftermath of the Mueller report. There is a difference of opinion within the party and the Democratic leadership is not preparing to begin impeachment proceedings despite pressure from some of its congresspeople.
Representative Rashida Tlaib, a Michigan Democrat, told NBC News' Meet the Press that impeaching Trump is in America's best interests. "This is not about the 2020 election, it's about doing what's right now for our country," Tlaib said.
If House Democrats do eventually move, the subsequent Senate trial of Trump, the terms of which would be set by the chamber's majority of Republicans, would likely be a short one as the GOP sought to wind the process up and shield the White House from any political backlash.
For any impeachment trial to make headway in the Senate, Democrats would need to convince at least four Republicans to vote with them and overturn any decisions by Senate Majority Leader Mitch McConnell—and ensure all their own party's senators vote the right way, too.
There are renewed calls for Trump's impeachment over the Mueller report, which detailed at length the evidence that the president attempted multiple times to obstruct justice through interference with the Russia investigation.
Special counsel Robert Mueller did not accuse or exonerate Trump of any crimes relating to obstruction. Mueller cited Justice Department guidance that a sitting president cannot be indicted, but left the door open to Congress to take action.
It isn't only House Democrats who believe Trump could face impeachment over his conduct as alleged in the Mueller report, which the president falsely claims totally exonerates him of any wrongdoing.
Representative Justin Amash, a Michigan Republican, wrote on Twitter that, having finally read the full 448 page Mueller report, he believes Trump "has engaged in impeachable conduct."
"Under our Constitution, the president 'shall be removed from Office on Impeachment for, and Conviction of, Treason, Bribery, or other high Crimes and Misdemeanors,'" Amash wrote.
"While 'high Crimes and Misdemeanors' is not defined, the context implies conduct that violates the public trust…Mueller's report reveals that President Trump engaged in specific actions and a pattern of behavior that meet the threshold for impeachment."