Trump Made Cohen Afraid for His Country and Family, Wouldn't Accept a Pardon, Lawyer Says
Michael Cohen has taken "ownership" of his illegal actions because "he feared for his country and his family," attorney Lanny Davis said on Sunday.
Speaking on CBS News' Face the Nation, Davis, who represented President Donald Trump's former lawyer, highlighted the motivation behind his client's guilty plea. Cohen's attorney said that the former Trump lawyer had cooperated with investigators due to a "genuine transformation."
"Michael Cohen is now taking ownership in his statement to the court of his personal responsibility for his behavior when he worked for Donald Trump," Davis explained. "Now that he saw Donald Trump as president, he underwent a genuine transformation because he feared for his country and his family," he said.
Davis also said that his client had authorized him on several occasions to refuse any pardon from Trump, if it was offered. The attorney also pushed back against the president's and his legal teams' attacks against Cohen, often attempts to paint his client as a liar.
"Let's remember that Michael Cohen has corroborating evidence for everything that he has said," David pointed out. "Mr. [Robert] Mueller [who is leading the special investigation in Trump and his associates] certainly does," he added.
On Wednesday, Cohen was sentenced to three years in prison after he pleaded guilty to numerous crimes, including lying to Congress.
"Today is one of the most meaningful days of my life. The irony is that today I get my freedom back," Cohen said during his sentencing hearing. "Blind loyalty to this man [Trump] led me to choose a path of darkness over light," he added.
A sentencing memo for Trump's ex-lawyer implicated the president in leading a criminal conspiracy, which involved paying off Stormy Daniels and Karen McDougal using campaign funds. Analysts have also speculated that evidence provided by Cohen could reveal new details that link Trump or members of his campaign team to collusion with Russia during the 2016 presidential election.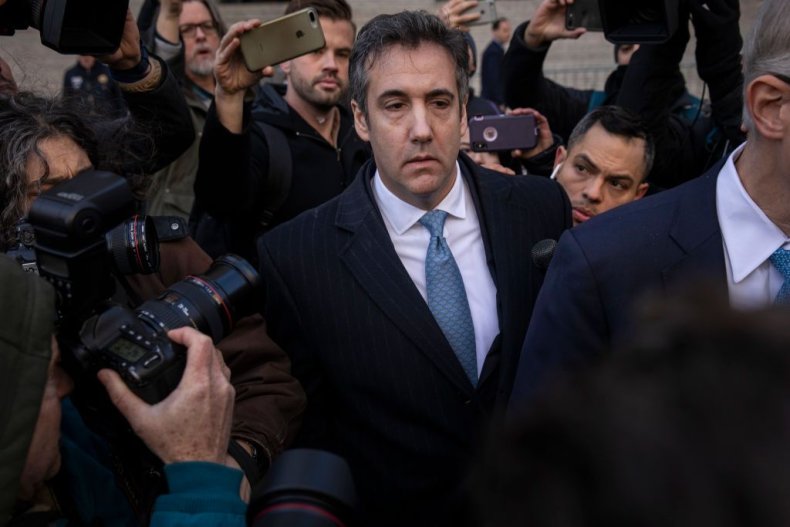 Dozens of individuals and several companies have been indicted by Mueller's team in the ongoing probe. None have been charged for colluding with Russia, but various other crimes have been uncovered. Mueller's final report is expected soon, and the most recent conviction of Cohen has led many politicians to suggest the president could be impeached, or even criminally indicted and jailed.
With Democrats taking control of the House of Representatives in January, they are expected to ramp up pressure on the White House. Republican leaders of the current House Judiciary Committee had appeared reluctant to push for a thorough investigation into the president's alleged crimes, but that's all expected to change with new leadership.