Trump Compares Himself to 'Great Chess Master' in Talks With Putin, Xi, Kim
President Donald Trump has said world leaders are like "chess masters" in negotiations, suggesting his rival Joe Biden could face problems dealing with them.
Trump piled criticism upon the Democratic presidential candidate in an interview with Fox News' Sean Hannity, repeating his insinuations that the former vice president is being orchestrated by left-wing members of his party.
Asked about Biden's ability to carry out the job of commander-in-chief, with Hannity asking about stamina and "mental acuity," Trump said he did not want to "get into that."
However, he did go on to discuss the difficulties of talks with world leaders including Xi Jinping of China, Russia's Vladimir Putin, Turkey's Recep Tayyip Erdogan and North Korea's Kim Jong Un—insinuating Biden might struggle with such political figureheads.
"I can tell you one thing, they're very sharp, they're at the top of their game. And if you're not at the top of your game, it's not going to be a pretty picture," he said.
Furthering this point, he used the analogy of chess masters, adding: "It's like chess masters, and if you're not a great chess master, you're going to have a problem, and that we don't think he is."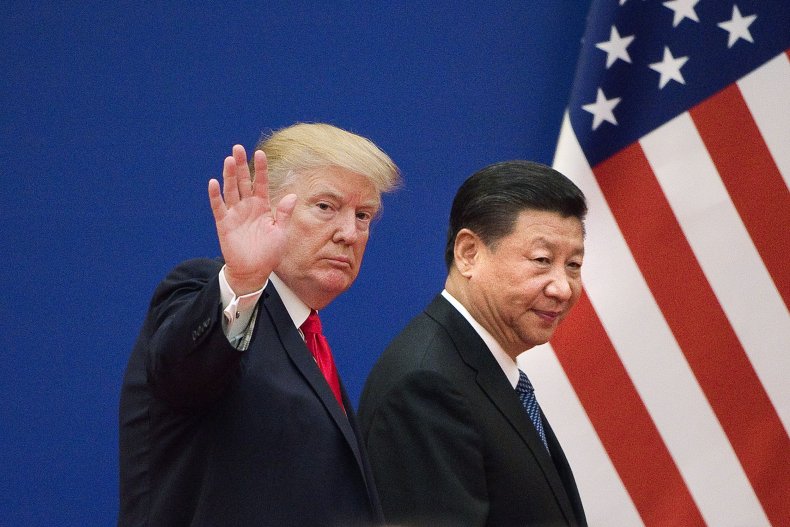 Newsweek has contacted the Trump and Biden campaigns for further comment.
The president has previously made such claims that his Democrat rival would struggle to stand up to China, suggesting the nation would "own our country" if Biden won the election.
He suggested Russia and Iran would also like to see him lose.
Trump has also alleged both China and Russia could be involved in interfering with mail-in ballots come November, as part of his ongoing narrative that such voting methods will open the doors to fraud.
Trump's comments come with relations between the U.S. and China under particular strain, with the president continually placing blame upon the nation for the spread of COVID-19.
His diplomacy skills are also to be put to the test as he insists upon the restoration of international sanctions against Iran, which has been rejected by both Russia and China.
The nations previously vetoed a U.S. proposal to do so.
While Trump has touted his own skills to work on the world stage, he recently faced scrutiny over such issues from a raft of former national security officials—with dozens signing a letter questioning his abilities and endorsing Biden over him ahead of November.