Donald Trump's 'Free Speech' Site Will Use Big-Tech Artificial Intelligence to Censor Posts
Former President Donald Trump has said that his "free speech" social network Truth Social will "stand up to the tyranny of Big Tech," but the site will use Silicon Valley artificial intelligence (AI) to censor posts on its network.
Truth Social will launch on Presidents Day (February 22) and use AI software developed by Hive, a tech company based in San Francisco, California. The cloud-based AI will be automated to help Truth Social detect and censor images, videos, audio and text content that violate the site's policies, Fox Business reported.
Particularly, the AI will help eliminate "sexually-explicit content, and posts that include violence, bullying, hate speech, and spam," Hive co-founder and CEO Kevin Guo told the aforementioned news outlet. Guo said his company's AI will not try to "censor any political talk," calling the above content "universal core concepts" of speech which should be prohibited on social networks.
Hive's AI technology helped the right-leaning social media site Parler return to the Apple Store after Apple banned it on January 6, 2021, for failing to moderate violent and hateful speech.
"We want to be very family-friendly, we want this to be a very safe place, and we are focused on making sure any illegal content is not on the site," Truth Social CEO Devin Nunes told Fox Business.
Truth Social's developers expect people to "flood" the site with "illegal content" during and immediately after its formal launch.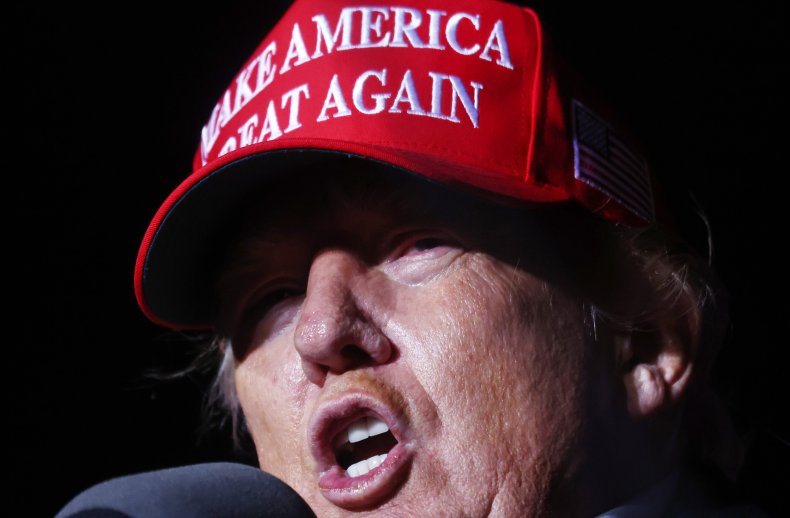 The launch will occur nearly a year after Twitter booted Trump from its platform.
In the run-up to the 2020 election, Trump repeatedly accused Twitter of exhibiting an "unfair" and "illegal" anti-conservative bias and "stifling of free speech." He said this, in part, because Twitter had increasingly flagged his false claims about election fraud as "disputed" and because its list of trending topics often included terms that were personally unfavorable to him.
On January 8, 2021, Twitter permanently banned Trump from its platform over the risk of his inciting violence. Trump had repeatedly used his personal account to allege widespread fraud in the 2020 elections. His baseless allegations were cited as the motivation for numerous participants in the January 6 insurrection at the Capitol.
Trump remains permanently banned from Twitter and Snapchat. He has also been indefinitely suspended from Facebook, Instagram, YouTube and Twitch.
Trump has since called Twitter "a disgrace to democracy," saying it shouldn't be allowed to operate in the U.S. and encouraged others to stop using the platform.
Leading up to Truth Social's launch, Twitter has experienced a recent decline in its stock price as conservatives have moved to other "free speech" social platforms, such as Gettr and Gab. Twitter's stock price has declined 14.92 percent over the past month.
Nevertheless, Trump is still fighting his ban from Twitter in the courts. The U.S. District Court in San Francisco will hear arguments in Trump v. Twitter on February 23.
Trump's Truth Social describes itself as "America's 'Big Tent' social media platform that encourages an open, free, and honest global conversation without discriminating against political ideology."
However, the site will forbid users from using excessive capital letters and from doing anything to "disparage, tarnish, or otherwise harm, in our opinion, us and/or the Site."
Truth Social has had a rocky start. A beta version of the site was hacked within hours after it was publicly announced. Hackers quickly created accounts for "mikepence" and "donaldjtrump," adding an image of a defecating pig on Trump's profile.
The site was also under threat of having its software license revoked for not making its source code public. Truth Social claimed its source code is its "proprietary property," but the site clearly used Mastodon code. Mastodon, a social network, allows people to use its code to create online platforms as long as they keep the code publicly accessible. However, Truth Social hasn't abided by that requirement.
The Securities and Exchange Commission (SEC) began a probe into Digital World Acquisition Corporation, the special purpose acquisition company seeking to take Truth Social and its related ventures public. Trump met with DWAC executive Patrick Orlando before the company started raising funds, which could be a violation of SEC rules.
However, media commentators speculate that the site may prove most popular with Trump's own right-wing political supporters. Gettr and Gab are largely considered "echo chambers" for right-wing ideology. They lack the political and ideological diversity of Twitter, conservative podcaster and writer Matt Walsh once noted.