5 Reasons Why 'Dr. Brain' Should Be Your Next K-Drama Binge After 'Squid Game'
Fresh off the heels of the runaway success of Squid Game, Netflix's biggest show of all time, the pressure is on for the streaming world's latest K-drama venture—Dr. Brain.

The show, which is Apple TV+'s first-ever Korean-language series that premiered globally on November 4, has an intriguing plot which sees brain scientist Dr. Koh Sewon (played by Parasite actor Lee Sun-kyun) on an obsessive quest to uncover what happened to his son by syncing his brain with that of the recently deceased.
These "brain syncs" allow him to access their memories in search of clues to crack the growing mysteries around his past and present.
While the Squid Game phenomenon may seem like a hard act to follow, here are several reasons why you'll want to put the equally enticing Dr. Brain series on your K-drama binge-watch list.
1. First K-Drama From One of South Korea's Visionary Filmmakers
Viewers are in good hands with Dr. Brain's director/creator Kim Jee-woon, who is the director behind some of South Korea's most acclaimed movies, including drama/horror thrillers like A Tale of Two Sisters and A Quiet Family.
Director Kim has worked with some of the biggest actors in South Korea, including Squid Game's Front Man actor Lee Byung-hun in A Bittersweet Life, which was screened at the 2005 Cannes Film Festival, and I Saw the Devil (starring Lee and veteran Korean actor Choi Min-sik from the Oldboy film), which premiered in the U.S. at the 2011 Sundance Film Festival, among several other big names such as Parasite's lead actor Song Kang-ho and Squid Game's Gong Yoo.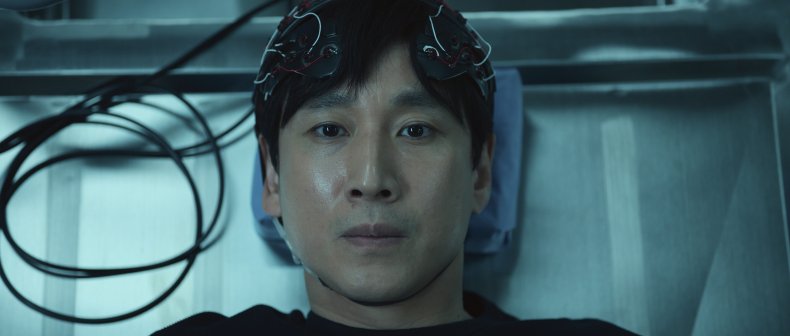 2. A Unique Korean Noir Style
Offering a blend of sci-fi thrills, horror and mystery, Dr. Brain has a "noir vibe and a Korean graphic novel feel" that has not been seen before in South Korea, director Kim said at a press conference on November 3.
Based on a webtoon of the same name by Hongjacga, the murder mystery premise was enriched with several additional layers to create the series for Apple TV+, while maintaining its original intention and emotional elements, Kim explained.
Dr. Brain marks the first feature release from Lee since Parasite, with several other projects he'd done after the multi-Oscar-winning film not having "seen the light" due to the COVID-19 pandemic, the actor stated.
Aside from being very keen to work with director Kim, Lee said the Dr. Brain script "was a unique drama that I had never seen in Korea" and he felt completely immersed in the story after reading past the first episode.
The Dr. Brain actor said: "It is also a story about restoring family love," which gets off to a cold start but has a warm ending.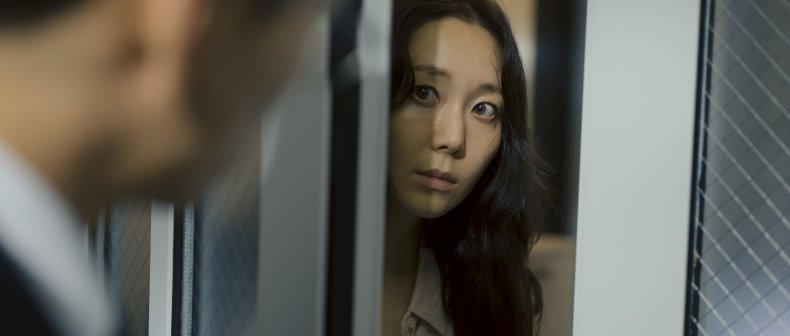 3. Enigmatic Characters
Dr. Brain's engrossing—and at times bonkers—plot (i.e. Sewon at one point hacks into the brain of a cat) features several mystifying characters who leave behind a trail of new mysteries to be explored, including Sewon.
Several questions remain around the full backstory of the brain scientist, whose mother died in a freak accident when he was a boy. Sewon faces several shocking truths on his mission to uncover the hows and whys behind what happened to his son.
As the scientist rides the brain waves of others, could he also be erasing his own identity as a sea of other people's memories overlaps with his own? And were the family tragedies he faced purely accidental? A character known as "Dr. M" may have some answers to this and more later in the series.
Among the other characters to watch is Jung Jaeyi (Sewon's troubled wife who is in a coma, played Lee Yoo-young) and the daughter of Jaeyi's alleged lover, a child with autistic tendencies who gives very little away but appears to know something huge.
Both Jaeyi and the daughter provide key information that help connect the dots around the mystery behind Sewon's son.
A mysterious private investigator named Lee Kangmu (played by Park Hee-soon, who claims to have been hired by Jaeyi's alleged lover to find out what happened to her) also suddenly emerges before Sewon and may reveal more pieces to the puzzle.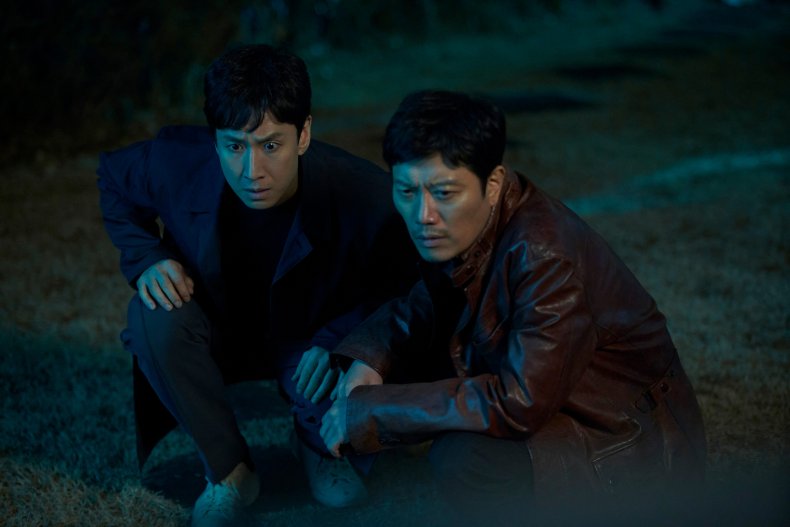 4. Mind-Bending Scenes
The series features several trippy sequences and haunting depictions that portray Sewon's journey through people's minds, such as when he accesses the memories of Jaeyi while she's in a coma (one of the only people whose brain is hacked while they're still alive).
Jaeyi is seen screaming as she's swallowed by a blood-red sea, before eerily emerging out of it, horrifically covered in blood and pleads with Sewon who looks up to find her face transformed into that of a ghostly, wrinkly old woman.
In another moment, Sewon realizes he is starting to see "unintelligible things" since syncing his brain with the dead. A puddle of rain rises up from the ground, quickly morphing into a gigantic blob with various human faces peering out of it, before being crashing down and being absorbed into the ground, with only the daughter of Jaeyi's alleged lover left behind.
These otherworldly, dream-like scenes lend the series a very cinematic feel and scale, perhaps owing to the director's filmmaker brain.
5. Stylish Visuals
Director Kim is known for creating some of South Korea's most stylish films, such as The Age of Shadows (starring Squid Game's Gong Yoo and Parasite's Song Kang-ho), a period action thriller featuring the atmospheric retro backdrop of Seoul and Shanghai in the 1920s.
Kim's aforementioned A Bittersweet Life, a neo-noir gangster film, has a more urban sleek feel.
Similarly, Dr. Brain is dotted by several sleek backdrops, including mood lighting that add tone and texture to various scenes, such as the cool indigo blue hue of the lab where Sewon works and the subtle, warm lavender backlight of the investigations unit of the police headquarters.
The series also features evocative cityscape shots against dark, rainy night skies, which contrast the often more colorful and vibrant scenes of Sewon's journeys inside the minds of different people.
Dr. Brain is available to stream on AppleTV+.