DR Congo: Kabila Ally Hints That President Could Stay in Power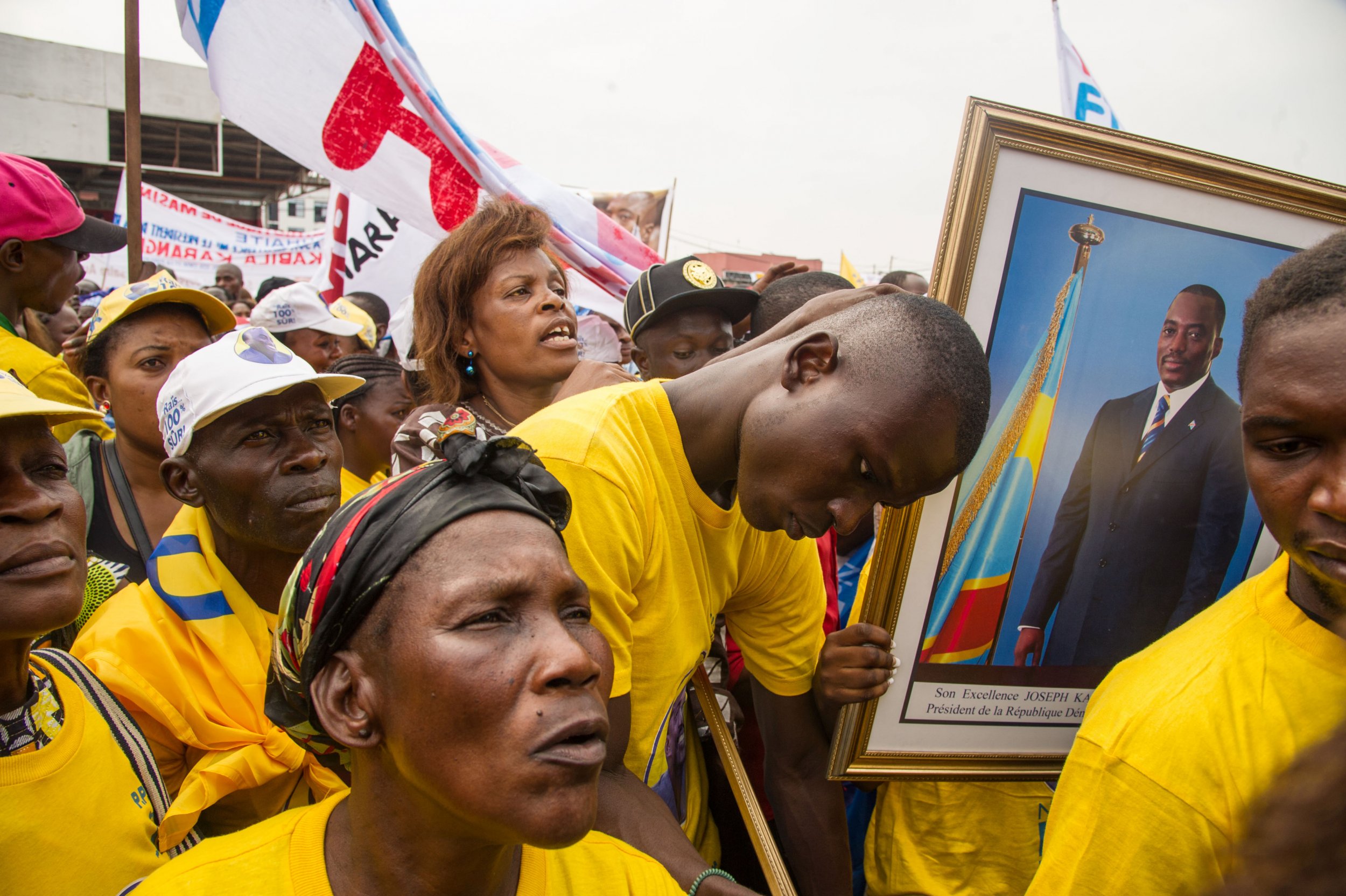 Democratic Republic of Congo (DRC) could hold a referendum to allow President Joseph Kabila to stay in power beyond his current term, a close ally of the president has said.
The country is due to hold elections in November, with Kabila due to step down at the end of his second consecutive term in power. The president came to power in 2001 after his father Laurent Kabila was assassinated in 2001 but was first elected to the position in 2006.
Though Kabila is yet to confirm his intentions, there have been signs that he could be preparing to try and stay in power. The country's electoral commission said in January that it would take at least 13 months to update voter lists ahead of the polls and the constitutional court ruled in May that Kabila would remain as president if the elections were delayed.
At a rally in the capital Kinshasa to celebrate Kabila's 45th birthday, Henri Mova Sakani, the secretary-general of the ruling People's Party for Reconstruction and Democracy, said that a constitutional referendum on term limits could come about if demanded by the population. "If the people decide to go to a referendum, they are going to do it," said Mova, Reuters reported on Sunday. "The people of Congo Republic did it. The people of Rwanda did it... Learn to read the signs of the times."
Both Republic of Congo and Rwanda held constitutional referendums in 2015 that resulted in the lifting of term limits. President Denis Sassou Nguesso was consequently re-elected in Republic of Congo in March while the path is now clear for President Paul Kagame to seek a third term in Rwanda in the country's next election in 2017.
The opposition in DRC has recently rallied around Moise Katumbi, a prominent businessman and the owner of one of Africa's most successful football clubs, who has declared his candidacy for the presidency in the forthcoming election. Katumbi is currently fending off accusations from DRC Justice Minister Alexis Thambwe Mwamba that he recruited ex-U.S. soldiers into his private security as mercenaries. Katumbi denies the charges and has appeared before prosecutors in DRC's second city of Lubumbashi to reject the allegations.
Scores of people were killed during demonstrations in Kinshasa in January 2015 during demonstrations against a proposed constitutional change that would have allowed Kabila to stay in power. A protester and police officer were killed in Goma, eastern DRC, in May during rallies against a possible delay in the election calendar.
DRC, one of Africa's largest and most mineral-rich countries, has been blighted by conflict for decades. Some 45,000 people were killed per month during the Second Congo War, which lasted from 1998 to 2003, according to the International Rescue Committee.