Who Is Dustin Higgs? Attorneys Fight to Stop Execution of Inmate With COVID
Dustin John Higgs is scheduled to die on Friday, capping an unprecedented spree of federal executions that began last summer amid a raging pandemic and set to end just days before a new president is sworn in.
Higgs, 48, is the last of the federal death row inmates currently scheduled for execution. Higgs' attorneys have called on the Department of Justice to withdraw his execution date after he became he first federal death row inmate to contract COVID-19 last month.
Cory Johnson, who also tested positive for the virus, and Lisa Montgomery, the only woman on federal death row, are also facing execution this week.
Higgs and Johnson are awaiting a ruling on litigation jointly filed in the U.S. District Court for the District of Columbia to halt their executions, that argues it would be a violation of the Eighth Amendment's prohibition on cruel and unusual punishment to execute them while they are still recovering from COVID-19.
But if Higgs' execution goes ahead on Friday, he will be put to death at the federal penitentiary in Terre Haute, Indiana just five days before Biden, a death penalty opponent, is inaugurated.
The Trump administration resumed federal executions last summer and went on to execute more people in a single year than any administration in more than a century.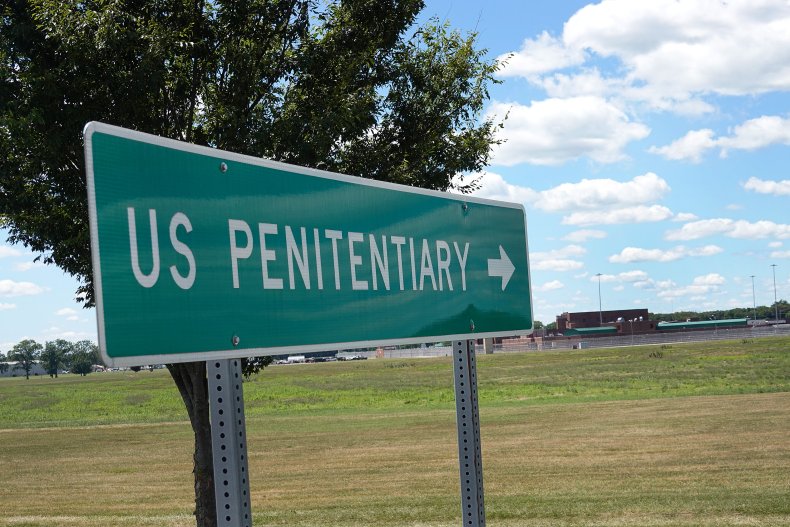 Higgs, a Black man, was sentenced to death in 2000 for the kidnapping and murder of three young women.
According to the Department of Justice, Higgs and two friends had driven to Washington, D.C. in January 1996 to pick up the women—Tamika Black, 19; Tanji Jackson, 21; and Mishann Chinn, 23—and drive them back to his apartment in Laurel, Maryland.
Prosecutors said after one of the women rebuffed his advances, Higgs offered them a ride back to Washington, D.C. but instead drove them to a secluded area in a national park, gave a gun to one of his friends and said, "better make sure they're dead." The other man shot all three woman dead, according to the DOJ.
But Higgs' attorneys have argued that he didn't actually kill anyone, had ineffective counsel at trial and did not deserve to die. They noted that his co-defendant, Willis Haynes, was the sole shooter in the case, but was tried separately and not sentenced to death.
"There is no principled basis to execute Dustin Higgs given that the shooter in this case is serving a life sentence and the trial prosecutors actively misled the jury in Dustin's case," Shawn Nolan, one of Higgs' attorneys, said in a statement to Newsweek.
"The government should not carry out yet another super-spreader execution in the heart of this global pandemic. The DOJ should withdraw Dustin's execution date or President Trump should commute his death sentence."
Higgs' clemency petition urges President Donald Trump to consider that the actual shooter in the case received a life sentence and that the testimony used to secure a death verdict was suspect, and to commute Higgs' sentence to life imprisonment without the possibility of parole.
It argues that at Haynes' trial, which took place before Higgs', the government rejected the defense that he had acted at Higgs' direction. Prosecutors said that "no one forced [Haynes] to take that gun, get out of the vehicle and kill those three girls."
The petiton also notes that Haynes himself has said in a sworn statement that Higgs "didn't make me do anything that night or ever" yet prosecutors relied on a "highly suspect" witness who testified that Higgs ordered Haynes to shoot the women, in exchange for favorable treatment in other cases.
The petition also notes Higgs has been a "model inmate" during his decades on death row and has been a loving father to his son Da'Quan Darby, who was born shortly after his arrest.
"From a child to adulthood, my father was always there for me to confide in, to laugh with, to cry with, and even get upset with," Darby wrote in a letter supporting the clemency application.
"But he was always there and has been my number one supporter, showed me what love is, and taught me to be a better man. I cannot imagine or think of where I could've ended up without the love and encouragement of my father."
An online petition, calling for Higgs' life to be spared, has amassed almost 300,000 signatures.