Election 2016 Polls: Hillary Clinton Holds Solid Lead Over Donald Trump Ahead of Final Debate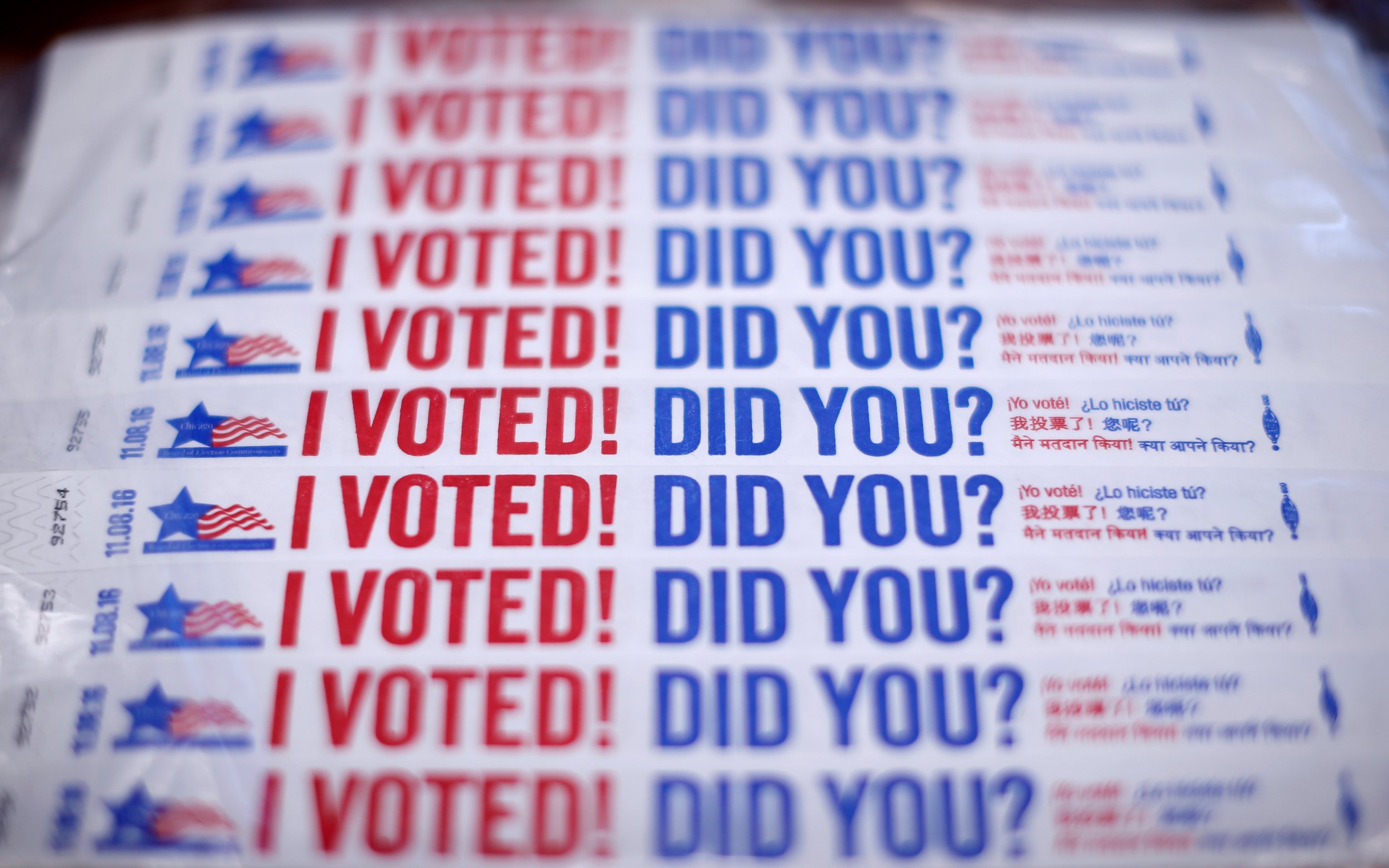 Donald Trump's presidential campaign has taken a beating over the last week and a half. In the wake of #TrumpTapes—a 2005 recording in which the Republican nominee is heard boasting in vulgar terms about his treatment of women—10 women so far have accused Donald Trump of inappropriate sexual behavior, weakening his position in the election race. Democratic nominee Hillary Clinton now maintains a solid lead over Trump in the polls, with a 6.9 percentage point lead just before the candidates' final face-off in Nevada Wednesday night, according to the latest Real Clear Politics average.
The New York Times election forecast now says Clinton has a 92 percent chance of winning the presidency; that's up 10 percent from just a week and a half ago, ahead of the second presidential debate. That forecast has Clinton ahead of Trump by 6 percentage points, at 46 percent versus 40 percent. FiveThirtyEight's forecast now has Clinton commanding 346.5 electoral college votes to Trump's 191.1 (270 electoral votes are needed to win), as well as 49.8 percent of the popular vote versus Trump's 42.7 percent. FiveThirtyEight is now saying Hillary Clinton has an 87 percent chance to win, up from 82 percent ahead of the last debate.
The race is still tight in three crucial states—Nevada, North Carolina and Ohio—according to new CNN/ORC polls. Clinton is barely ahead in Nevada and North Carolina but still trails Trump in Ohio by 4 percent, according to CNN; a Real Clear Politics average of state polls has Trump up by only 0.7 percentage points in Ohio, which has 18 electoral votes.
Trump needs to do well in the final debate to garner some last-minute support, with just weeks to go before Election Day. In addition to the fallout from the sexual assault allegations, he has detached himself from Republican House Speaker Paul Ryan, who decided not to support his party's nominee after #TrumpTapes. Trump then took to Twitter to attack the speaker and even lambasted other Republicans who he claimed have been "disloyal" to him. Trump also called out Republicans for not acknowledging what he sees as "voter fraud" happening throughout the country.
Trump still has overwhelming support from members of the U.S. military when compared with Clinton, but he leads Libertarian candidate Gary Johnson by only 1 percentage point in that arena.