Video of Warren Dismissing People Who Paid Off Student Debt Viewed 3M Times
A video has recirculated of Massachusetts Senator Elizabeth Warren telling a man who paid off his daughter's student loans that he would not receive any money back if student loan forgiveness went into effect.
On Wednesday, President Joe Biden tweeted that his administration's Student Loan Debt Plan would forgive $20,000 of debt for students who went to college on Pell Grants and $10,000 for those who went to college but did not utilize Pell Grants, adding that individuals must make $125,000 annually or less to be eligible. He also announced an additional pause on repaying such loans until December 31, 2022, maintaining a moratorium that has stayed consistent since the beginning of the COVID pandemic.
"In keeping with my campaign promise, my administration is announcing a plan to give working and middle class families breathing room," Biden said via tweet.
The aforementioned video viewed over 3.3 million times features Warren, a staunch Democratic lawmaker who heavily campaigned for president on the issue of student loan debt forgiveness, talking to a man during a campaign event in Iowa in 2020.
"I've saved all my money," the man said to Warren. "[My daughter] doesn't have any student loans. Am I going to get my money back?"
After Warren replied, "Of course not," the man said, "So you're going to pay for people who didn't save any money and those of us who did the right thing get screwed."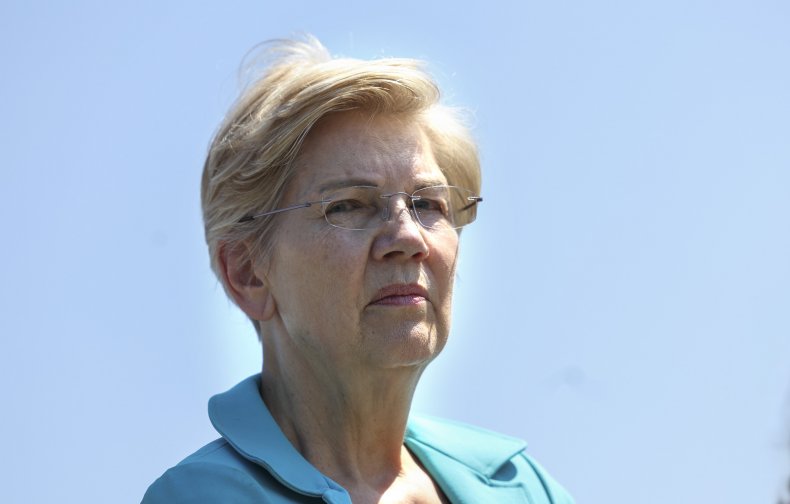 Today, following Biden's tweet and the announcement of his upcoming news conference to discuss his administration's plan in further detail, Warren tweeted that "today is a day of joy and relief."
"President Biden is cancelling up to $20,000 of federal student debt for as many as 43 million Americans—a powerful step to help rebuild the middle class," Warren wrote, acknowledging in a follow-up tweet that her first bill as a senator was to help alleviate student debt. "This will be transformative for the lives of working people all across this country."
She also claimed that "millions of Americans" who "didn't come from wealthy families" will feel the benefits of this decision—which she asserted will "help narrow the racial wealth gap among borrowers."
Warren and Democratic Senate Majority Leader Chuck Schumer of New York previously urged Biden to be even more extravagant in debt forgiveness by absolving $50,000 for all borrowers—or even all debt entirely.
Biden's move has drawn backlash from many conservatives, including Senate Minority Leader Mitch McConnell of Kentucky who called the plan "a slap in the face to working Americans."
"President Biden's inflation is crushing working families, and his answer is to give away even more government money to elites with higher salaries," McConnell said in a statement posted on Twitter. "Democrats are literally using working Americans' money to try to buy themselves some enthusiasm from their political base."
Some economists who have worked in Democratic administrations, such as Larry Summers, have frowned upon the notion of canceling student debt due to the high rate of inflation plaguing the U.S. and how most citizens have no such debt in the first place.
"Every dollar spent on student loan relief is a dollar that could have gone to support those who don't get the opportunity to go to college," said Summers, who was treasury secretary under President Bill Clinton. "Student loan debt relief is spending that raises demand and increases inflation. It consumes resources that could be better used helping those who did not, for whatever reason, have the chance to attend college."
Newsweek reached out to Warren for comment.