Elon Musk, Nick Cannon Bond Online Over Their Combined 15 Children
Elon Musk and Nick Cannon found some surprising common ground during a Twitter exchange about their children.
It was revealed earlier this week that Musk had twins with one of his business executives, Shivon Zilis, in 2021, taking his total number of children to nine. Before it was exposed, Musk had recently tweeted about the falling birth rate crisis, and followed that up on Thursday by tweeting that he was "doing his best" to help.
Hundreds of thousands of people recognized Musk's recent tweet, and Cannon, a TV host and father of seven, replied in solidarity.
"Doing my best to help the underpopulation crisis. A collapsing birth rate is the biggest danger civilization faces by far," Musk wrote. Suggesting he wasn't joking, he added, "Mark my words, they are sadly true."
Cannon replied: "Right there with you my Brother!"
Elon Musk's nine living children have three different mothers. His first child with Justine Wilson died of sudden infant death syndrome at the age of 10 weeks.
From there, they had twins, followed by triplets in 2004 and 2006, respectively. He then had a child with singer Grimes in May 2020 and another via a surrogate in December 2021. In June 2022, it was revealed that he'd had twins with Zilis, the director of operations and special projects at his company Neuralink in November 2021.
Former America's Got Talent host Cannon has six living children, with a reported two more on the way.
His first children came in the form of twins with his then-wife Mariah Carey in 2011. He went on to have two more children with model Brittany Bell, born in 2017 and 2020. In June 2021, Cannon became the father to another set of twins with DJ Abby De La Rosa. In June 2021 he had another son with model Alyssa Scott, but unfortunately Zen Cannon died of brain cancer at five months old.
In January 2022, Cannon announced he was expecting another child with model Bre Tiesi, while reports also suggest he's expecting another with De La Rosa in October.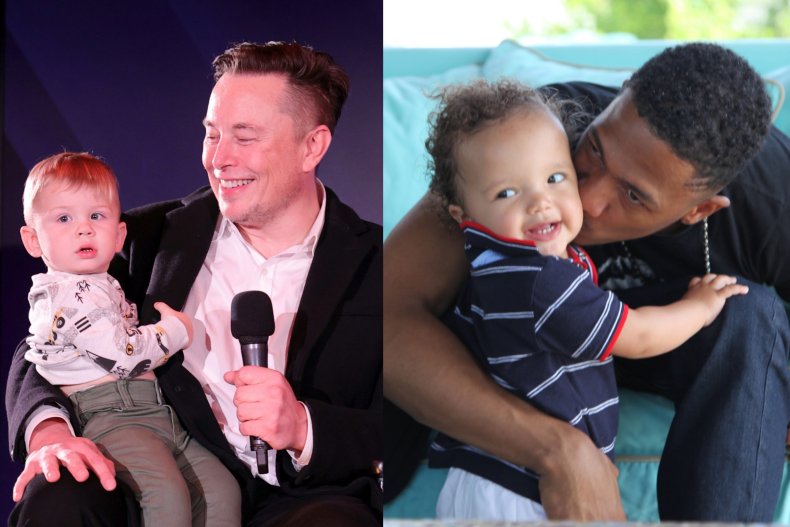 Cannon wasn't the only one to reply to Musk's tweet, as Texas congresswoman Mayra Flores wrote: "We did our best to help out as well. We have four beautiful children. Family is life!"
After Musk made his remarks about doing his best to help the underpopulation crisis, he continued in a series of tweets: "Population of Mars is still zero people!"
"I hope you have big families and congrats to those who already do," he wrote, adding some sincerity. The pinned tweet on Musk's profile features a Wall Street Journal statistic suggesting there is a serious "fertility slump."
Musk called himself a "rare exception" in that usually "the richer someone is, the fewer kids they have."
Musk was pressed on his recent statement about underpopulation by a Twitter user. "Far too many people are under the illusion that Earth is overpopulated, even though birth rate trends are so obviously headed to population collapse," he replied.
Author Meena Harris took issue with Musk's comments by retweeting them and suggesting Musk and the Supreme Court of the United States have one thing in common — "telling me it's my job to procreate."