Elon Musk's Tweet About Moms Sparks Wave of Memes, Debate
Elon Musk's Twitter activity continues to spark conversation with his latest tweet drawing thousands into a debate.
The billionaire and frequent tweeter stated on Wednesday morning that being a mother is as important as any other career. Hundreds of thousands of people reacted to the tweet, with thousands of people replying to Musk with their own thoughts, jokes and a wave of memes.
Tesla CEO Musk was active on Twitter over Tuesday night and Wednesday morning as he spoke to his ex-partner Grimes about getting "elf ear" surgery and excited some soccer fans by suggesting he was going to buy Manchester United.
In the midst of a tweeting spree, the post that caught most attention read: "Being a Mom is just as important as any career."
One of the most popular replies to Musk's tweet was from soccer fan @BreezyUTD. "Be Manchester United's mum," he wrote, gaining over 3,000 likes in the process.
Self-proclaimed "Angel investor" and verified Twitter user Raisini wrote: "Now I get it...why you go around making babies..."
They attached a screenshot of a news article stating that Musk has fathered ten children and is worried about the global "birth-rate" crisis.
Cryptocurrency YouTuber Matt Wallace drew from Musk's reputation as the "Dogefather" and regular cryptocurrency advocate with a picture of a Shiba Inu dog with a wig.
Musk's mom Maye Musk, who often makes media appearances with her son, was highlighted by Twitter user @cb_doge. They included a clip from Musk's SNL monologue where Maye poked fun at Elon onstage.
American politician Mayra Flores, a Texas congresswoman replied to Musk with her thoughts on being a mother.
"Nothing has brought me greater joy than being a mom. That's why it's so important to protect and support family values," she wrote. Republican Flores is currently campaigning for re-election in 34th District of Texas.
"Thank you for saying this! 100% true. What job could be more important than shepherding young souls?" asked podcaster and conservative political commentator Liz Wheeler.
"Moms are the primary influence on who children will BE as adults. This is orders of magnitude more important than any career. It's the honor & privilege of a lifetime to be a mom," she said.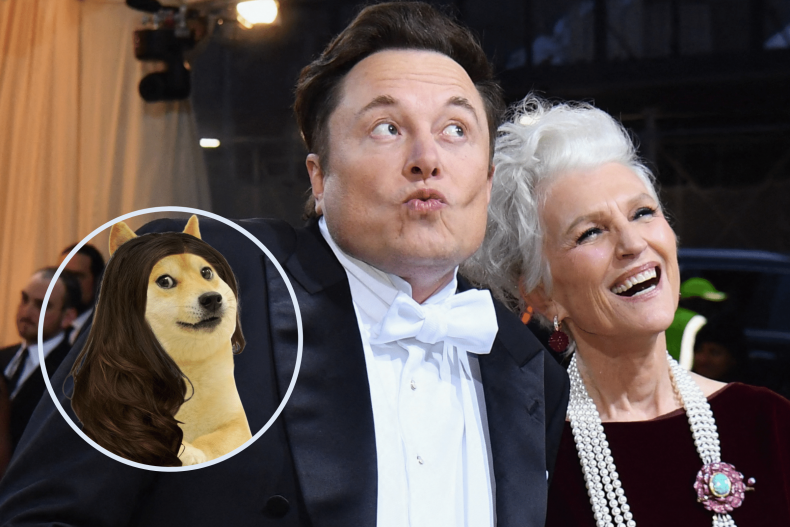 "Being a Mom of 3 is like being a CEO of a company," wrote @engineers_feed, while @dogofallstreets said: "CEO of 3 companies, each one is different."
Others asked Musk how much he's paying the mothers to his children, while many more claimed it was just as important to be a dad as it is a mom.
Musk has had 10 children with three different mothers: his first wife Justine Wilson, Canadian musician Grimes and Neuralink director of operations, Shivon Zilis.