Turkey's Erdogan Vows to 'Do Much' With Russia and 'Friend' Putin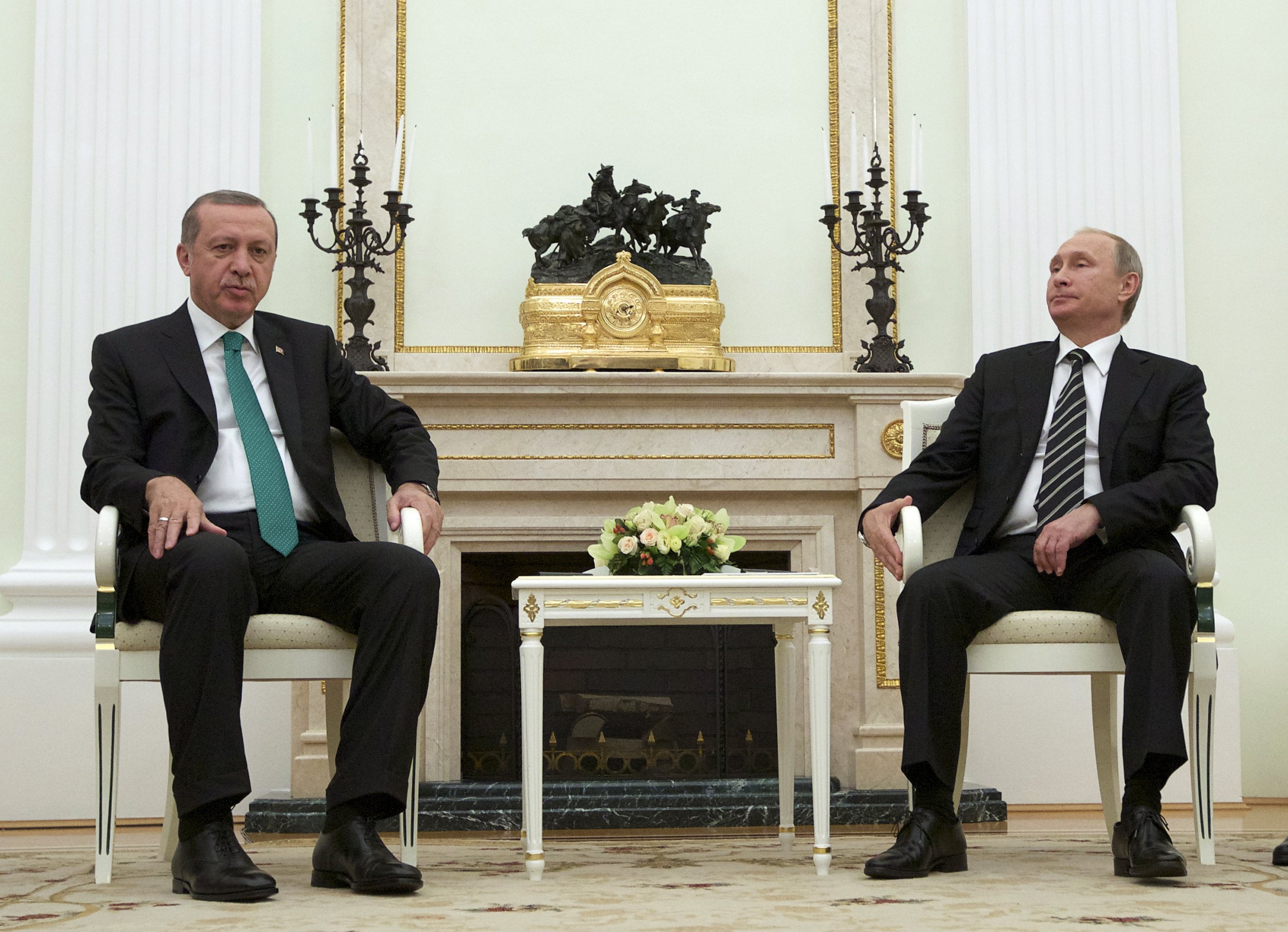 Turkish President Recep Tayyip Erdogan has called for his country to turn "a new page" in its relations with Russia and his "friend Vladimir" Putin, ahead of a visit to St Petersburg this week.
Relations between the two presidents turned sour in November 2015 when Turkey shot down a Russian fighter jet for a brief violation of Turkish airspace—the third such incursion since Russia began hitting ground targets in Syria in September. Russia denied the aircraft was in Turkish airspace and Putin accused Erdogan of ordering the shooting to prevent Russian pilots from uncovering his alleged secret oil dealings with Islamist militants in northern Syria.
Despite trading strong accusations initially, the two leaders made up in June, after Erdogan softened his position and sent an apologetic note to Putin, in the hope Russia would curb the trade and tourism sanctions imposed in the wake of the rift. The two leaders are set to meet in Russia's so-called second capital this week for the first time since the downing.
Erdogan, whose government's heavy-handed response to last month's attempted coup has his European allies concerned, is looking forward to the meeting with Putin, telling Russian state news agency Itar-Tass he expects the "historical visit" to serve as a "new beginning" for the two countries.
"At the negotiations with my friend Vladimir I believe a new page will be turned in our bilateral relations," Erdogan said. "Our countries stand to do a much together."
"Without Russia it is impossible to find a solution to the problems in Syria. Only in cooperation with Russia can we regulate the crisis in Syria," Erdogan said, months after he accused Russia of seeking to prop up "a boutique state" led by brutal Moscow-ally Bashar al-Assad in Syria.